Masters Of The Universe Reboot Loses Its Director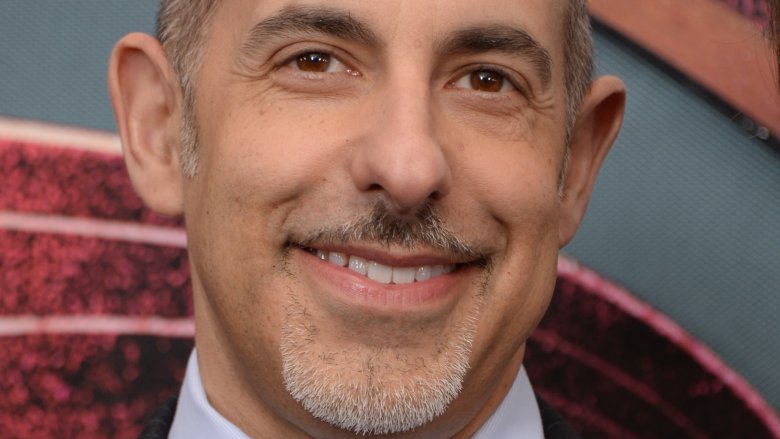 Getty Images
David S. Goyer won't be He-Man's master after all. 
Variety announces that Goyer has dropped out of directing Sony Pictures' upcoming Masters of the Universe reboot movie. 
The filmmaker and screenwriter was first reported to be in talks to helm the project late last year, having turned in a script draft that amazed studio executives so much that they were hoping to convince him to step behind the camera and shine his magic there as well. Goyer has sadly had to step away due to "other commitments," which were not specified in the original report. 
It's likely that Goyer's concurrent ties to Foundation, the mini-series that adapts Irving Asimov's science-fiction trilogy, and Syfy's Krypton, which he executive produces, is why he can't take on directing the Masters of the Universe refresh. Also complicating the situation is the film's looming release date (December 18, 2019), as it puts production on a set timeline. Sony was reportedly already looking at casting actors before Goyer left his directorial post.
The good news fans can take from this news is that Goyer remains attached to Masters of the Universe as screenwriter and executive producer. 
Based on Mattel's toyline that kicked off an animated series that ran from 1983 to 1985 as well as a 1987 film, Masters of the Universe will focus on the golden-haired Prince Adam (better known by his warrior alter ego, He-Man), the last hope for the mystical land known as Eternia. Faced with his biggest, creepiest threat yet (the horrifying, prone-to-screaming Skeletor), He-Man must prove himself as a powerful vigilante and protect the people of Eternia. Dolph Lundgren took on the role of He-Man in the Gary Goddard-directed '80s movie, with Frank Langella starring opposite him as Skeletor. 
Goyer is best known for his screenwriting work on films like Batman Begins, The Dark Knight, and The Dark Knight Rises. 
Sony is currently meeting with other potential directors to replace Goyer, and is confident that Masters of the Universe will still make its debut date next December.