The Fan-Favorite TNG Alien We'll See In Star Trek: Lower Decks Season 2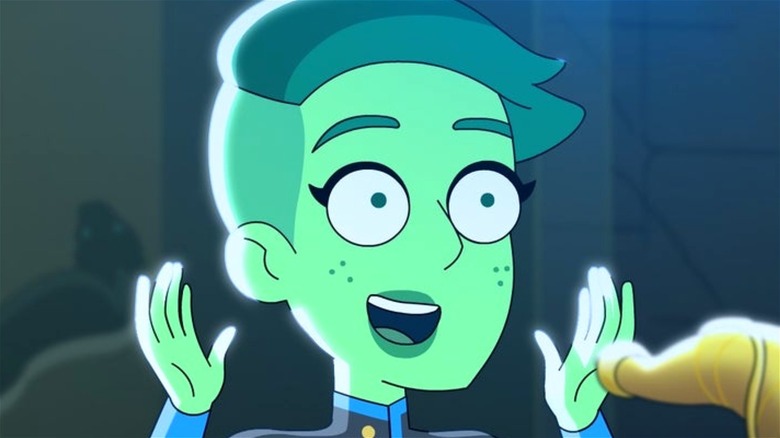 CBS
The "Star Trek" universe is an ever-expanding juggernaut, and Paramount+ (formerly CBS All Access) has been making serious efforts to maximize its potential in recent years. While the cinematic saga has been on hiatus since 2016, the franchise has enjoyed renewed success on the small screen, arguably its home medium. "Picard" catches up with the titular Starship Enterprise captain in his retirement, and left many unanswered questions for fans to ponder. "Discovery," on the other hand, focuses on a fresh crew as they travel through space, meeting new lifeforms and encountering new challenges in a familiar — if updated — formula. Of course, one of the more peculiar releases is "Lower Decks," which takes a more self-deprecating approach to the canon by giving some attention to the less-celebrated members of Starfleet, while offering up gags and fan service in heaps.
"Lower Decks" is special, as any long-time fan will tell you. In many ways, it rewards the dedication of lifelong fans who've let the series' minutiae occupy space in their brains rent-free for decades. So it makes sense that the next season will feature a crew member from a race that's arguably been completely forgotten in the grand scheme of things.
Do you remember the Tamarians?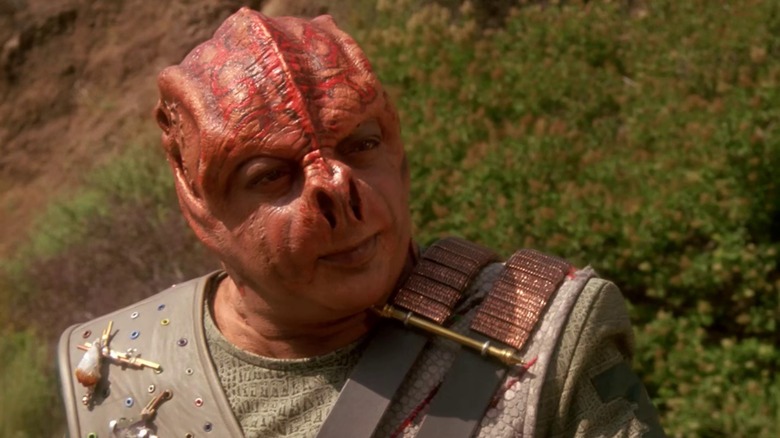 CBS
In a recent panel at the virtual San Diego Comic-Con, the cast and crew of "Star Trek: Lower Decks" shared some interesting information about the new season. One of the tidbits revealed that Season 2 will feature a Tamarian character voiced by Carl Tart. As most Trekkies will know, Tamarians are an alien race that hasn't been featured in the sci-fi saga since "Star Trek: The Next Generation." But who are they, and what will be their likely role on the next season of the animated comedy?
The Tamarians were introduced in the "Darmok" episode of "TNG" — their one and only canonical appearance (no, we don't count the short story "Friends with the Sparrows"). Despite their small role, the aliens are still memorable because their language is so unique: They express themselves exclusively in metaphor (per Fandom). That should add an interesting dynamic to the new season, and it seems like just the kind of detail that is ripe for satire on the unceasingly irreverent "Lower Decks."