The First Look At Nathan Fillion's Suicide Squad Character Will Crack You Up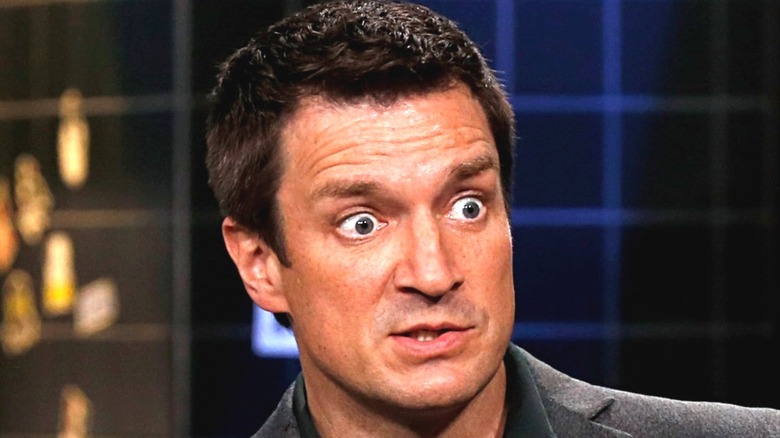 Dominik Bindl/Getty Images
2016's "Suicide Squad" movie had plenty of odd villains recruited to save the day. In the lead-up to the 2021 sequel/reboot/a movie that's its own thing, it's clear director James Gunn has outdone that film by several miles. He's genuinely scrapped the bottom of the barrel to bring Z-list villains onto the big screen for the first time. 
Looking at the trailer, it appears as though Polka-Dot Man (David Dastmalchian) will get plenty of screen time despite his reputation for being one of Batman's loser villains. In an interview, Gunn even said he decided to include Polka-Dot Man after searching online for the "dumbest DC character of all time" (via Screen Rant). That's only the tip of the iceberg as Gunn will introduce general audiences to the likes of Weasel (Sean Gunn), Sol Soria (Alice Braga), and Javelin (Flula Borg). 
Sure, you still have well-known names like Harley Quinn (Margot Robbie) in the cast, but it's clear Gunn wanted to have fun with all of the various villains who could meet violent ends throughout the film. Arguably, the goofiest among the bunch will be Nathan Fillion's The Detachable Kid, a.k.a. T.D.K. In case you were never quite sure how detachable the character would get, a new featurette is here to answer all your questions.
T.D.K. is here to haunt your dreams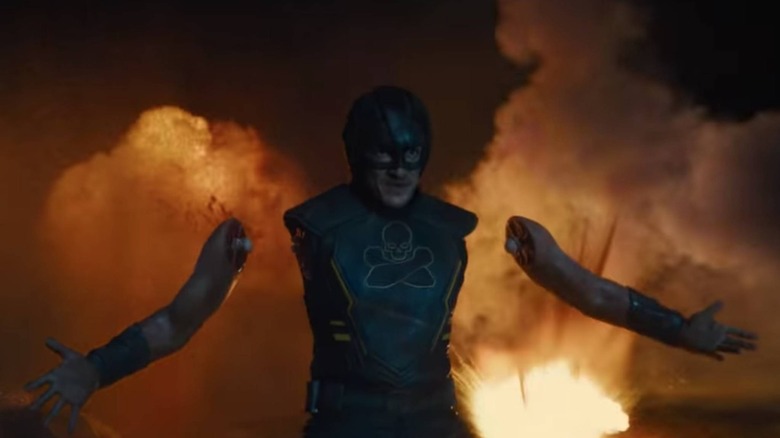 Warner Bros. Pictures/DC Films
With "The Suicide Squad" coming out in theaters and on HBO Max starting on August 6, Warner Bros. has ramped up the marketing. As such, we've received our best look yet at the lovable bunch of misfits (not to be confused with that other James Gunn superhero movie about criminals forming a team). The latest clip finally shows us what powers The Detachable Kid has, and to no one's surprise, he can detach his limbs and control them. 
The clip begins with the moment we saw in one of the earlier trailers where Nathan Fillion's character removes both of his arms from his body. From there, the scene plays out with T.D.K. controlling his arms to move toward the enemies firing toward him. It's a sequence that feels right at home in a James Gunn movie because it manages to balance humor with utter grotesqueness. You should really watch the clip to see how it all plays out, but suffice to say, his cool introduction quickly gives way to showing how lame he truly is. 
While the character's technically an original creation for "The Suicide Squad," he's based on "Arm-Fall-Off-Boy" from DC Comics (via IGN). It's an excellent addition to the roster, even though we're confident T.D.K. isn't going to make it to the end of the movie alive.