New Colossal Poster Is A Real Head-Scratcher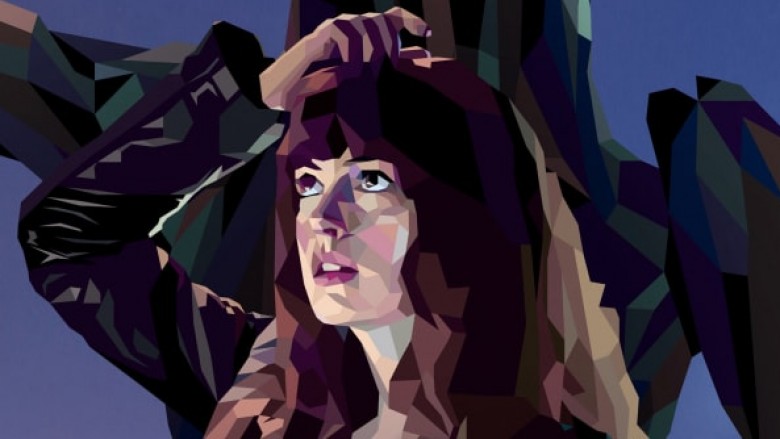 NEON
Literally.
The first Colossal poster was just unveiled, and it plays up the goofiness of the film's premise.
Earlier last week, NEON released the official theatrical trailer for the upcoming sci-fi comedy film Colossal. Starring seasoned actress Anne Hathaway and former Saturday Night Live funnyman Jason Sudeikis, the Nacho Vigalondo-directed flick follows the recent New York transplant Gloria as she returns to her hometown to find herself after a particularly messy break-up. What she discovers, however, is her eerier connection to a, well, colossal monster attacking the streets of Seoul, South Korea.
As seen and somewhat explained in the trailer, Hathaway's character Gloria has a noticeable nervous habit: scratching the top of her head. And anything she does, the monster mirrors. NEON's official poster for the capitalizes on this quirk, showing Hathaway and the beast illustration in a gorgeous geometric art design. Take a look below.The film's official synopsis promises a sweet bond between girl and giant beast, and plenty of laughs and life lessons along the way:
"Gloria (Anne Hathaway) is an out-of-work girl who, after getting kicked out of her apartment by her boyfriend, is forced to leave her life in New York and move back to her hometown. When news reports surface that a giant creature is destroying Seoul, South Korea, Gloria gradually comes to the realization that she is somehow connected to his far-off phenomenon. As events begin to spin out of control, Gloria must determine why her seemingly insignificant existence has such a colossal effect on the fate of the world."
Fans can check out Anne Hathaway, who's also set to star in the upcoming all-female Ocean's 8, and Jason Sudeikis in Colossal when it releases April 7.