The Refreshing Coming Of Age Hidden Gem You Can Find On Amazon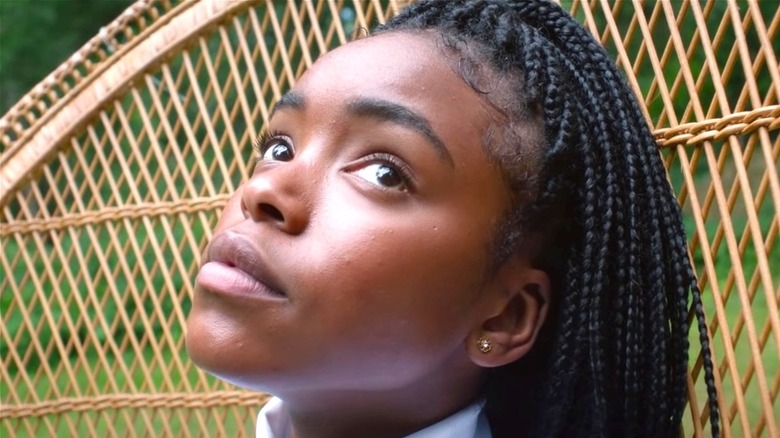 Amazon
No matter what age you are, coming-of-age stories can resonate, since we're always constantly rediscovering ourselves and our identities. But with so many streaming services, it can be overwhelming to find new and exciting films to watch. But never fear: There are still plenty of teen dramas out there to devour, particularly on Amazon Prime Video. 
One of the streaming platforms' recent additions is the 2020 coming-of-age hidden gem entitled "Selah and the Spades," which features rising star Lovie Simone (who plays main character Selah Summers) and marks the striking directorial debut of filmmaker Tayarisha Poe. Set at a prestigious Pennsylvania boarding school divided into five factions, review aggregator Rotten Tomatoes describes "Selah and the Spades" as a "smart, well-acted, and refreshingly messy coming-of-age story." Before the film is adapted into a spin-off television series (via Variety), make sure to add this high-stakes, captivating high school story to your movie night watchlist.
Selah and the Spades is a captivating coming-of-age drama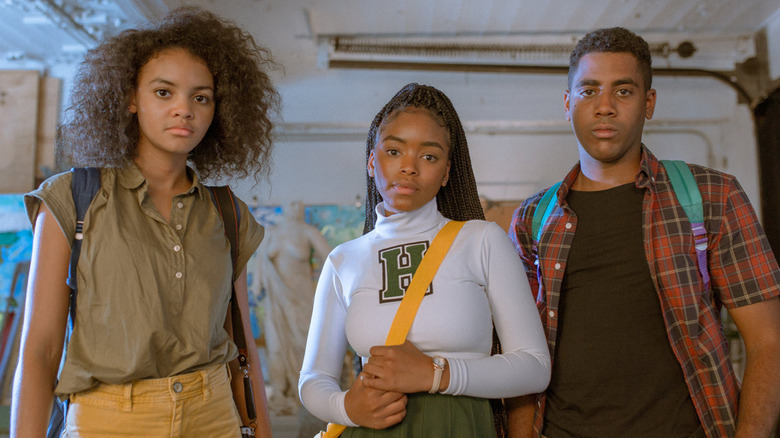 Amazon
"Selah and the Spades" follows high school senior Selah, who presides over a powerful school faction that rules its underground crime rings. However, as she approaches graduation, Selah has no one to replace her. That changes when new student Paloma Davis (Celeste O'Connor) catches Selah's eye, but when she gets the younger girl to do her bidding, a power struggle emerges.
The film won the Directors to Watch award at the 2019 Palm Springs International Film Festival and was nominated for accolades by the Indiana Film Journalists Association and the acclaimed Sundance Film Festival.
RogerEbert.com critic Monica Castillo wrote that "With its creative approach to a familiar story about power struggles, 'Selah and the Spades' takes these girls and their problems seriously with all the respect these characters crave [...] For Poe, [the film is] a declaration of her talents as a filmmaker and a showcase for the stories she wants to tell."
"Selah and the Spades" is now streaming on Amazon Prime.