What Happened To Kariselle And Tyler After Sexy Beasts?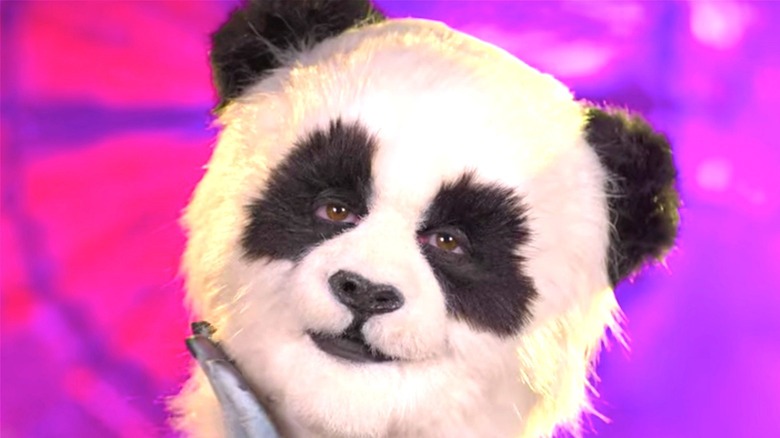 Netflix
On the Netflix show "Sexy Beasts," contestants take a radical new approach to dating. In order to find a more substantive relationship based on emotional compatibility instead of superficial looks, their faces are almost completely covered with some sort of animal or fictional creature prosthetic. In the "Kariselle the Panda" episode, pageant girl and party motivator Kariselle feels like she's "doing this dating thing all wrong." She gets to choose between Ethan the Tin Man, Tyler the alien (whose costume looks a lot like a terrible Magmar from Pokemon), and Josh the bull. 
The frosty experience between Kariselle and Ethan got him (predictably) eliminated after the speed-dating round. And he was understandably relieved when the self-professed "psychopath" cut him from the competition. From there, an axe-throwing competition and a trip to the zoo helped Kariselle learn everything she needed to know about her final two suitors. In the end, though, Josh's hot nerdiness wasn't enough to win her heart. She chose Tyler as her "Sexy Beast ... and future husband." But are there wedding bells in their future? Or did her hot alien blast off to another planet?
It looks like things may have soured between these sexy beasts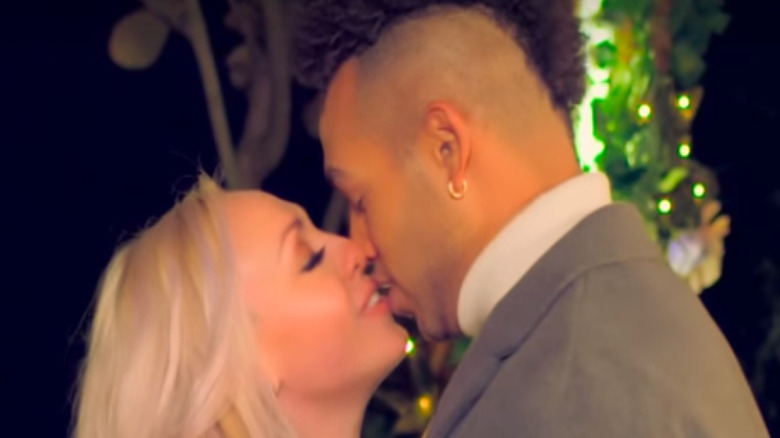 Netflix
Decider pointed out that the two reality show contestants still follow each other on Instagram, but that seems to be about it. According to Kariselle's Instagram and Twitter accounts, she just recently celebrated her 25th birthday, is enjoying a thriving modeling career, and loving life. She appears to be single, based on a tweet from April where she jokingly asked her followers, "Can someone please break my heart so I can properly soak in Taylor Swift's new fearless album." There are no recent mentions of Tyler anywhere on her social media accounts.
But the answer to why the couple doesn't appear to be an item anymore may lie in one of Tyler's Instagram posts. It was posted some time back in January, and featured a photograph of a red light and a warning sign that read "CAUTION: do not enter when [red light] is on." Tyler captioned the photo with an ambiguous "#iykyk," which is internet shorthand for "if you know, you know." Since we know that their episode was filmed in the late fall of 2020, was their romantic honeymoon over after just two months? Was Ethan right to be relieved that she had eliminated him after all the warning signs (or "red lights") she let slip during their speed date? We won't know until Netflix decides to do a reunion episode, or the stars themselves come clean with the truth. But if you're curious about "Sexy Beasts," you can catch Season 1 streaming now on Netflix.