What Happened To Ibrahim And Gabi After Sexy Beasts?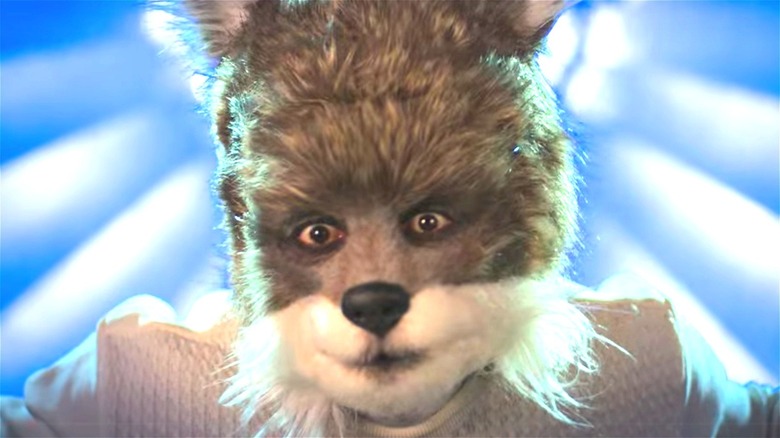 Netflix
Contains spoilers for "Sexy Beasts" Season 1, Episode 4
When most people look for a new romantic partner, they want class in the streets but an animal in the sheets. Netflix has taken that idea to the next level with its latest reality dating series, "Sexy Beasts." Initially, it may seem like any other dating show where one person goes on three dates with three different people. From there, they select which single individual they want to continue seeing. It's a set-up that's worked for decades.
However, "Sexy Beasts," as the title implies, puts a fun spin on the festivities by dressing up everyone in silly costumes. People become decked out like animals, aliens, and so much more, and in Episode 4, we see Ibrahim dressed as a wolf going on dates with three lovely ladies dressed as an older woman, dinosaur, and owl. At the end of the episode, Ibrahim goes with the owl, Gabi. Ibrahim is incredibly excited to continue dating Gabi, but as anyone familiar with reality television can attest, bonds formed on TV don't always last. Let's catch up with Ibrahim and Gabi to see how the pair are doing now that the show has aired. 
Ibrahim and Gabi may have stayed just 'friends'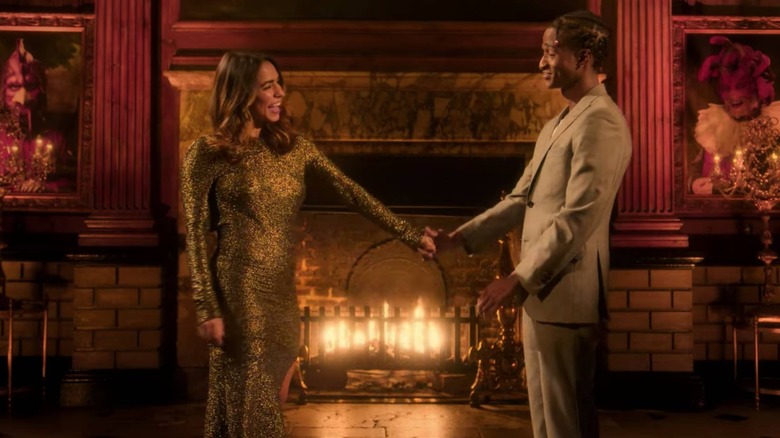 Netflix
At the end of the episode, Ibrahim chose Gabi as his "sexy beast," and she gave him information that didn't exactly sit well with him. She told him that she still only viewed him as a "friend," but perhaps something more could develop after a few more dates. It certainly sounded as though hope was still out there even after Ibrahim admitted that he didn't like dogs on the bed (something that Gabi didn't necessarily agree with). However, that's a hurdle couples can work through, so what's going on with the two lovebirds?
Ibrahim isn't on Instagram, but Gabi has a profile. The relationship prognosis as a whole ... doesn't look good. Gabi posted a collection of pictures from her time on the show along with the caption, "It was a hoot hahahhaha I am funny I know how to use 0.1% of my Mac so here are some blurry pics. Thank you to my best friend @jennanoelleee for lending me this beautiful dress!" Within all of that, there's no mention of Ibrahim. She doesn't even say that they're still hanging out or seeing how things go. The rest of her photos are dead ends, as well, because they all consist of her hanging out with her friends. Again, Ibrahim's completely absent. 
It looks like any chemistry they had together was left on the stage.