Kate Beckinsale Still Has Her Heart Set On A Crossover With This Marvel Character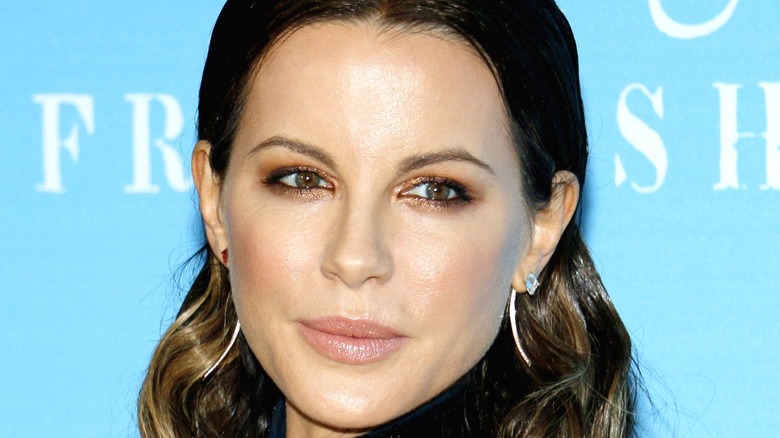 Shutterstock
British actress Kate Beckinsale is well-known for her role as Selene in the "Underworld" movie franchise, which centers around a supernatural war between vampires and "Lycans" (more commonly known as werewolves). After playing her iconic action character for five films and about 13 years, the actress took a step back from genre movies and moved to more dramatic roles in films like "Love & Friendship" and "Farming," before jumping right back into action in 2019 with the Amazon Prime action series "The Widow," about a woman whose intense search for her missing husband uncovers a deep crime conspiracy causing chaos in the Congo.
In 2021, Beckinsale is partnering up with Amazon once again on a new action film called "Jolt," in which she plays a woman who, like her character in "The Widow," is looking for answers about what happened to her love, but this time, her character is a lot more homicidal. While talking to Variety about her new movie, which hits the streaming network on July 23, 2021, the actress commented on what Marvel character she wishes Selene could meet and team up with, and she made the perfect choice. 
Beckinsale wants her Underworld character Selene to team up with Blade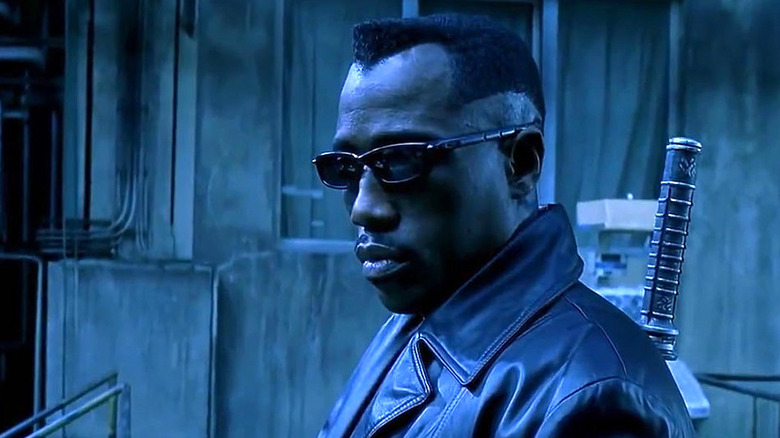 Marvel/New Line Cinema
While Beckinsale doesn't necessarily see another "Underworld" film happening in the future, she said that she would probably be up for it, especially if it featured a Marvel crossover with another famous figure in vampire pop culture — Blade. From 1998 to 2004, Wesley Snipes played the iconic half-vampire, half-human vampire hunter in three films, "Blade," "Blade II," and "Blade: Trinity," until Marvel got the rights to the character back in 2012. Beckinsale told Variety that she "really wanted them to do an 'Underworld'-'Blade' mashup. What a duo that would be." 
Beckinsale also mentioned this all the way back in 2016 at a comic con panel for "Underworld: Blood Wars," admitting that although they were serious about a possible crossover film after "Blade: Trinity," Marvel Studios was looking to go in a different direction, intending to eventually fold the character into the MCU (via ComicBook.com). This statement came years before Marvel officially announced the "Blade" reboot, starring Mahershala Ali as the title character, but she was right. 
Even years later, when the chances of Beckinsale and Snipes teaming up for a dream crossover are slim-to-none, the actress still hopes for a chance to make this project a reality some day. Beckinsale is continually proving that she is still a major action star, so why not? Or maybe Ali's version of the vampire can make an appearance in a possible sixth "Underworld" film. We will just have to wait and see.