The Original Space Jam Director Has Some Incredibly Harsh Words For The Sequel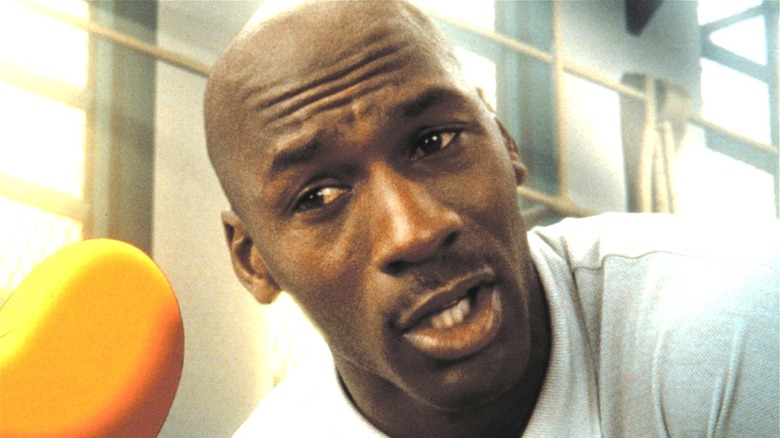 Warner Bros.
For Looney Tunes fans, it's not shocking news that "Space Jam" director Joe Pytka doesn't like "Space Jam: A New Legacy." He has been against the notion of a sequel for years, after all. 
"It's ridiculous to try and make a different movie out of it," he told Entertainment Weekly in 2016. He also turned down basketball star Dwight Howard's offer to do a sequel to the film, also according to EW.
"I've worked with three people that have this magical quality that they affect people no matter what; they see them and some light goes on," he told EW in 2020. "Michael Jordan, Michael Jackson, and Madonna. All three have this quality where people connect immediately without understanding anything about them. And nobody else has that quality. LeBron is a fantastic basketball player, he's a top-20 basketball player of all time. He is not Michael. Maybe they should call it something else. They should not call it 'Space Jam 2,' or whatever. It should be another movie. It's not 'Space Jam'. 'Space Jam' is Michael Jordan. No matter how much LeBron wants to be a great player — and he is a great player — he's not Michael Jordan. There will never be another Michael Jordan."
But the sequel was made anyway. And Pytka had some harsh comments about the final product.
Insignificant soundtracks, fluffy dolls, and uninteresting messes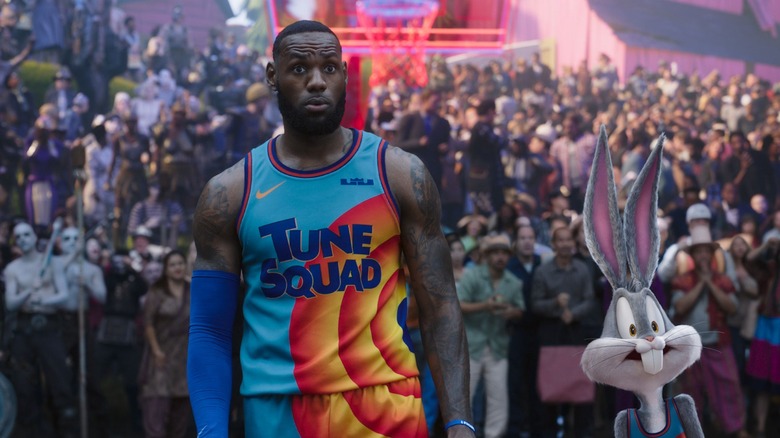 Warner Bros.
Pytka told TMZ that it took him five tries to get through "Space Jam: A New Legacy" because it was "so boring," adding that the film was "an uninteresting mess." And once he finished "A New Legacy," he was not complimentary about it.
While he again complimented LeBron James' athletic prowess and acting talent, he declared, "the truth is that LeBron ain't Michael." According to TMZ, he noted that the movie failed to make a personal connection between its story and actual events in James' life. The original "Space Jam" addresses Jordan's real issues with transitioning from a basketball to a baseball career. While complimenting the talents of the supporting cast of the original production, Pytka said that he couldn't remember a single memorable thing that the supporting cast in "A New Legacy" did. 
Pytka called the soundtrack of the new film "insignificant." He proceeded to deride the new, CGI-style animation the film used, saying that Bugs Bunny "looked like one of those fluffy dolls you buy at an airport gift shop to bring your kid when your business trip has taken too long." He also referred to the legendary rabbit's role in the film as "heartbreaking," while mentioning that there's no connection between the Looney Tunes character's previous depictions in other productions and his behavior in "A New Legacy," something he says they were careful to do for the original "Space Jam." He allegedly closed his comments to TMZ by saying that he thinks the film "sucks." 
Some very strong words for a very strong box office performer.