Anansi Boys - What We Know So Far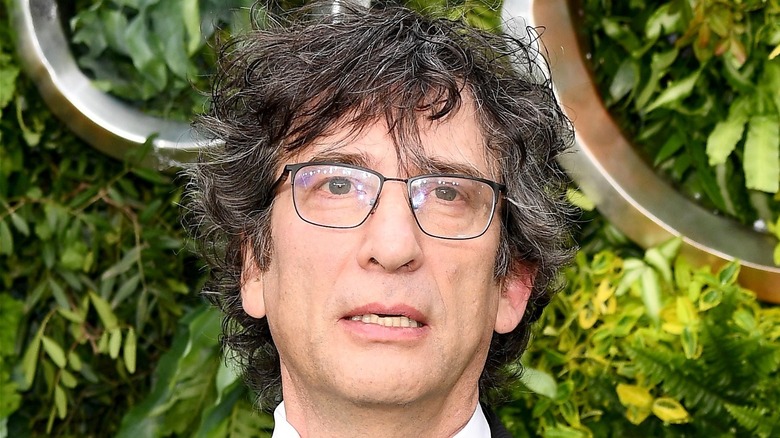 Jeff Spicer/Getty Images
Neil Gaiman fans received another piece of good news following the announcement of "Good Omens" Season 2. On July 21, the sci-fi and fantasy author announced that a series based on his novel, "Anansi Boys," was just ordered by Amazon Prime. Gaiman posted the announcement on Twitter, along with a link to his blog with a few details about the upcoming series. The Hollywood Reporter originally broke the story.
This is especially good news for "American Gods" fans, who were disappointed to learn that the Starz series was cancelled after three seasons in March 2021. Gaiman's novel "Anansi Boys" is a spin-off of the "American Gods" novel and is based around the character of Mr. Nancy, who was played by Orlando Jones in the TV series. Gaiman stated in his blog post, "I cannot tell you how happy I am to be making it, and making it in the way that we're making it."
While the news is still fresh, there are a few things we can discern about the upcoming series based on the hints Gaiman has given. So here is what we know so far about the highly anticipated Amazon series, "Anansi Boys."
When is Anansi Boys coming out?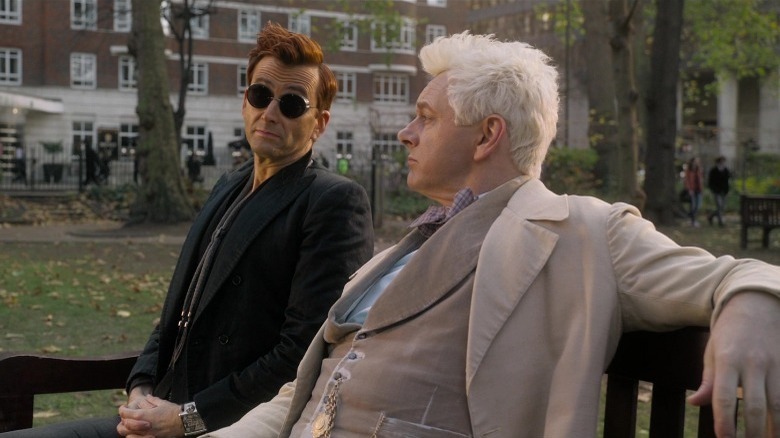 Amazon Studios
Although fans are surely chomping at the bit for "Anansi Boys" to premiere as soon as possible, things may still take a little while, and there is no official release date as of yet. After all, Gaiman is quite busy at the moment working on the second season of "Good Omens" — which he will be doing for the next 18 months, as stated on his blog post.
All is not lost, however. After all, the "Anansi Boys" series has been in the works for a while now. According to Gaiman, it was the outstanding critical and audience response to "Good Omens" that convinced Amazon Studios to also bring "Anansi Boys" to the screen. The 2020 pandemic made things rough for production to get started, so in the end Amazon and Gaiman decided to make a few schedule changes.
"Before COVID, the plan had been first to make 'Anansi Boys,' then immediately to make 'Good Omens 2'," Gaiman said. "That was the plan we were working on through most of 2020. Then, in September 2020, Douglas [Mackinnon, the co-showrunner] and I got a call from Amazon. 'We've got good news and complicated news for you,' they said. 'The good news is we are greenlighting both 'Good Omens' and 'Anansi Boys.' The complicated news is... well, how do you feel about making them both at the same time?'"
So, it looks like the crews of "Anansi Boys" and "Good Omens" Season 2 will have a lot of work to do over the next year and a half. If all goes according to plan, we may see the premiere of "Anansi Boys" in 2023.
Who will be cast in Anansi Boys?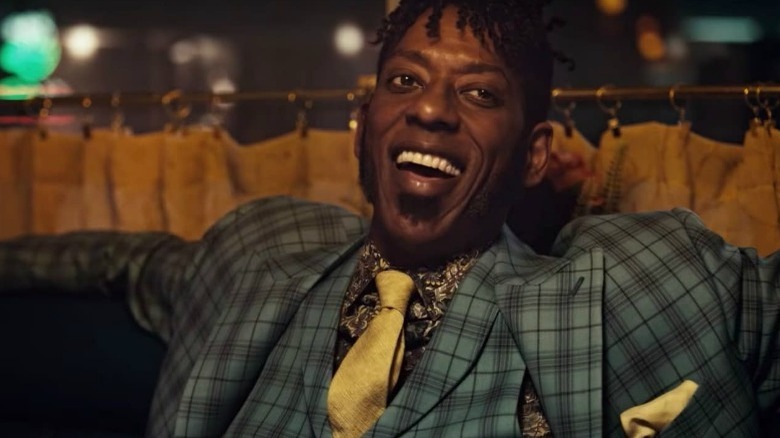 STARZ
While no one has yet been officially announced to star in "Anansi Boys," there is likely one face that comes to mind when fans hear the name Mr. Nancy, AKA Anansi: Orlando Jones, who played the character in the "American Gods" TV series. Jones quickly became a fan favorite for his charismatic portrayal of the African spider god, but the actor was famously met with some resistance by the showrunners. After producer Chic Eglee took the helm during Season 3 of "American Gods," Jones was fired from the role. The actor clapped back against Eglee, stating that the producer feared that Jones' character was sending "the wrong message for Black America."
Will Jones be returning to reprise the role in "Anansi Boys?" Honestly, probably not. Although "never say never" is a thing, this new show is not a sequel or a spin-off of the "American Gods" series, and is considered a stand-alone (via The Hollywood Reporter). As for any other casting news, Gaiman did offer a cryptic hint about one of the actors.
"But I'll give you one clue: one of our cast members was on a public event with me at some point in the last five years. The first thing she said when we met backstage was that her favourite book was the audiobook of 'Anansi Boys,' read by Lenny Henry. And when I told her that there was a part in the book I'd originally written with her in mind, she was overjoyed. So when it became a reality, she was the first person I asked, and the first to agree."
So, if anyone can guess from that just who the lucky person is, let the rest of us in on the secret, would you?
What is Anansi Boys about?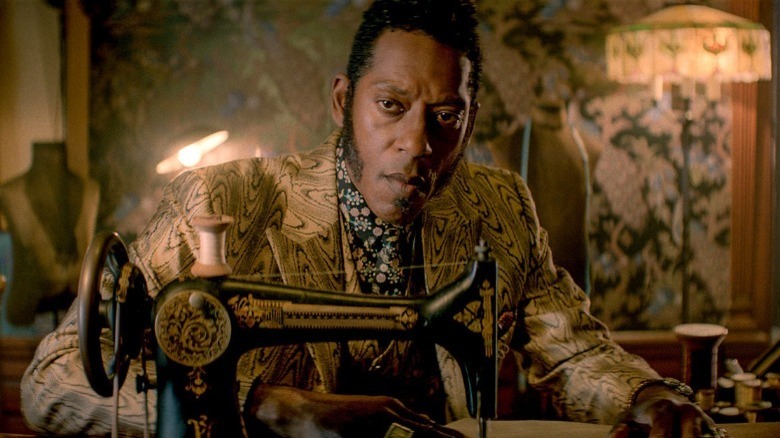 STARZ
"American Gods" fans will remember that the plot centers around ancient gods in modern times — Anansi being among them. This time, the story is about the flamboyant Mr. Nancy's sons.
The protagonist of "Anansi Boys" is Charlie Nancy, who is shocked to discover that his estranged father was an African deity. Not only that, but he has a long lost brother as well, one who has apparently inherited their father's godlike powers (per The Hollywood Reporter). According to Gaiman, the inspiration for "Anansi Boys" came while he was working on a television adaptation of his fantasy adventure novel, "Neverwhere." Actor and TV producer Lenny Henry, who was a writer for the series. confided in Gaiman that he was distraught that there were no black people in horror films who survived to the end. Gaiman took it upon himself to write a screenplay for Henry as the main star.
"I tried writing the first half-dozen pages of the movie, but it didn't seem to be right as a movie," Gaiman said. "And I was beginning to suspect that the story I was imagining, about two brothers whose father had been a God, wasn't really horror, either. I borrowed Mr. Nancy from the story I had not yet told and I put him, or a version of him, into 'American Gods'."
While there may be no hope for an "American Gods" revival anytime soon, Mr. Nancy fans still have hope that an "Anansi Boys" series will give new life to the beloved character. Looper will be sure to update fans with any new info as it arises.