The Witcher: Nightmare Of The Wolf Teaser Offers Best Look Yet At The Upcoming Anime Movie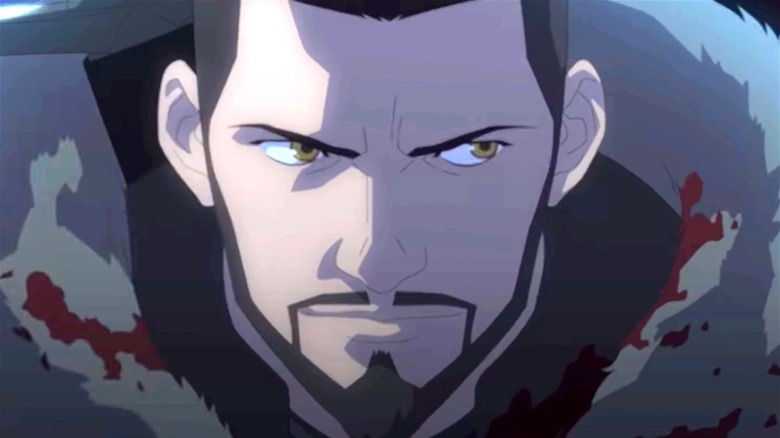 Netflix
Fans of Netflix's "The Witcher" series are dying to see the show's second season release. Although we know that Season 2 will release on December 17, that's still several months until we see more adventures with Geralt. Luckily, Netflix just offered some slight relief for fans by releasing the teaser for its upcoming animated film, "The Witcher: Nightmare of the Wolf."
Granted, people have known about "Nightmare of the Wolf" for a while. The film's existence was first leaked by the Witcher blog Redanian Intelligence back in January 2021. These rumors were later confirmed by Netflix. However, this new teaser offers the best look yet at the upcoming anime movie.
The film is set to release on August 23, with animation done from Korean Studio Mir. While it takes place in the same world as the live-action series and its predecessors, it offers something a bit different from the show, the books, or the popular series of games. With a new protagonist and a new sense of style, there's still much to learn about this upcoming project.
Say goodbye to Geralt, and hello to Vesemir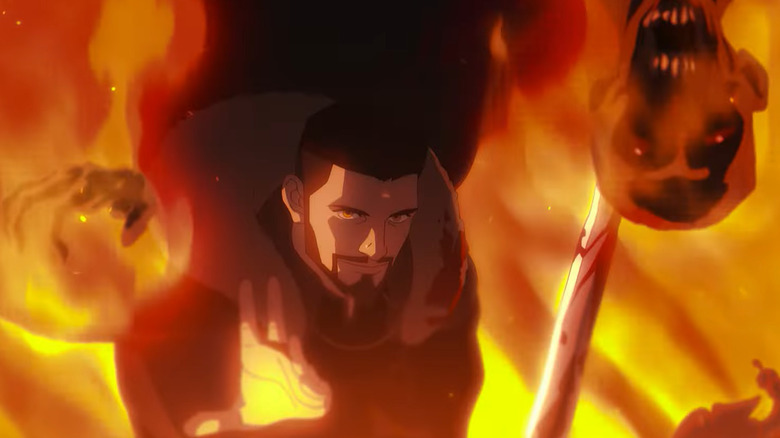 Netflix
Fans of "The Witcher" might recognize Vesemir as the man who trained Geralt of Rivia in the ways of the Witcher (via the Witcher Wiki). However, the Vesemir we see in "Nightmare of the Wolf" is far from the grizzled old warrior seen in the games and other media. Instead, the film takes a look at the life and times of a much younger Vesemir. Witchers can live to be hundreds of years old, so it's unknown how long before Geralt's "Nightmare of the Wolf" era takes place. Even so, the film should do much to further flesh out the Continent and the various creatures that inhabit it.
The Netflix teaser doesn't offer much in the way of a main plot line for "Nightmare of the Wolf." It shows Vesemir taking on a variety of different monsters in wildly different situations. What little it does reveal of the core story shows the witcher conversing with a mysterious dark-haired girl and duking it out with a winged creature controlled by an unknown figure. Who these people are and why Vesemir is fighting them (beyond the obvious monetary rewards, of course) are still a mystery, but fans are sure to unlock these secrets when "Nightmare of the Wolf" releases next month.