The Sex And The City Reboot Just Suffered A Major Leak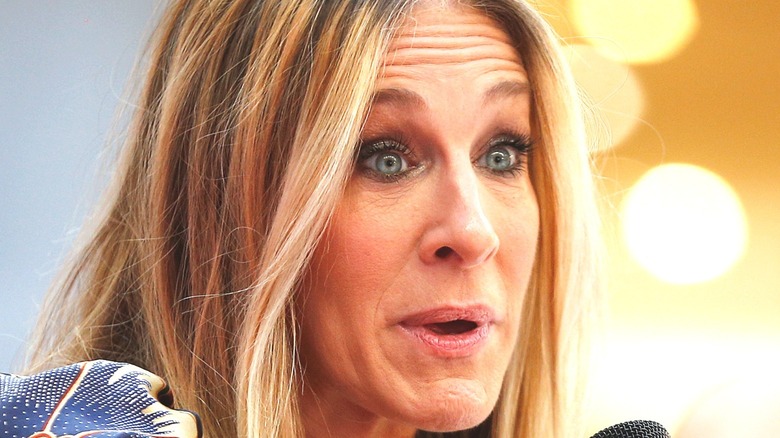 Daniel Pockett/Getty Images
The upcoming "Sex and the City" revival, entitled "And Just Like That..." is the latest in-the-works project to suffer a major script leak.
The revival for HBO Max will catch up with the characters of the popular HBO show that aired from 1998 to 2004 and some new faces added into the friend circle of Carrie (Sarah Jessica Parker), Miranda (Cynthia Nixon) and Charlotte (Kristin Davis). The winning formula from two decades ago will have one very notable exception of course, as Kim Cattrall chose not to reprise her role of Samantha yet again. The new series is currently filming in New York City, as reported by People.
After the series ended in 2004, it was followed by two films, one in 2008 and another in 2010, meaning that it's been over a full decade since "SATC" fans received any new content about Carrie and her friends in any form. Naturally, eager fans awaiting the new episodes will be happy to learn that some of the script has recently leaked — and those pages reveal a huge bombshell. Spoilers ahead.
Carrie and Big are still having problems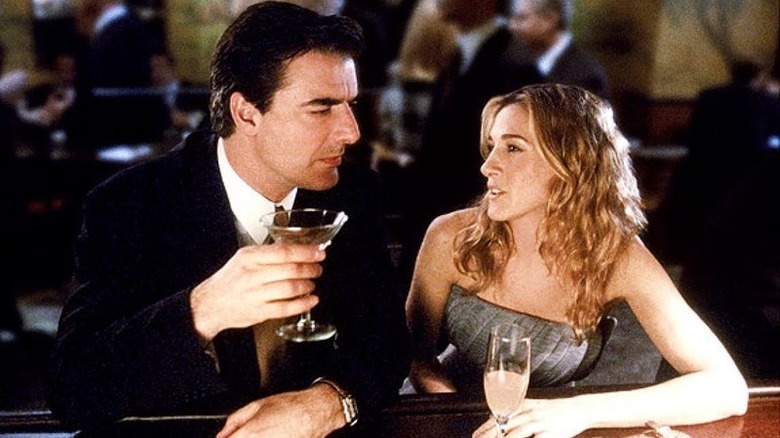 HBO
A page from the script of "And Just Like That..." was leaked by Page Six, giving fans an early look into what the revival has to offer. It seems that Carrie and her love interest, Big (Chris Noth) — after an on again-off relationship throughout the show's six seasons — are still facing drama in their relationship, despite the fact that they ultimately got married. To that point, Page Six reports that the two have now divorced and are dealing with navigating their finances as a divorced couple.
The leaked scene involves Carrie eating at a restaurant with Miranda and Charlotte, as well as another friend from the original series, Stanford (Willie Garson), as she laments her marital problems to them. Carrie says, "I was taping the podcast, I was washing my hair. Yes, I wasn't eating or sleeping, but at least I felt good about my marriage. Now I'm just one of the wives he was taking care of?"
To make matters even more complicated for Carrie, Entertainment Weekly reports that Bridget Moynahan, who played Big's second wife Natasha, was seen on the set of "And Just Like That..." With Natasha confirmed to be a part of the revival, does this mean that Big may have rekindled things with his second wife? After all, Big is known for not being able to make up his mind when it comes to his love life — just ask Carrie.