Paris Jackson Reveals Macaulay Culkin Helped With Her American Horror Stories Audition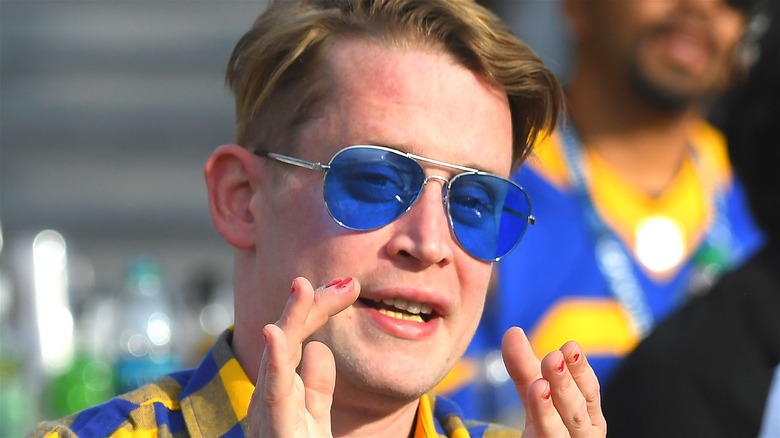 Jayne Kamin-Oncea/Getty Images
Contains minor spoilers for the "American Horror Stories" episodes "Rubber (Wo)man: Parts One and Two"
Paris Jackson, daughter of the late pop-star Michael Jackson, is the latest high profile name to join the "American Horror Story" universe. The singer and actor made her debut on the inaugural episode of the spin-off series "American Horror Stories." On "Rubber (Wo)man: Parts One and Two" she plays popular high schooler Maya (Paris Jackson), whose disingenuous flirtations with episode protagonist Scarlett (Sierra McCormick) leads to a very stabby situation.
Although she's no stranger to the entertainment industry, Jackson apparently still wanted to get some insider advice on how to make sure her audition for the mega-popular TV franchise went off without a hitch. Thankfully, she had a friend on the inside. Jackson is the goddaughter of Macaulay Culkin, the "Home Alone" and "My Girl" star who is also slated to appear on the upcoming "American Horror Story: Double Feature."
In comments made to E! News, Jackson revealed that she turned to Culkin for some pointers, revealing, "They were very, very uptight about the NDAs and things like that ... But I did figure, he signed an NDA, he's in the AHS family. I feel like if I could tell anyone, it would be him."
Here's the advice Culkin gave Jackson to help her land the role.
Macaulay Culkin advised Paris Jackson to get theatrical for her American Horror Stories audition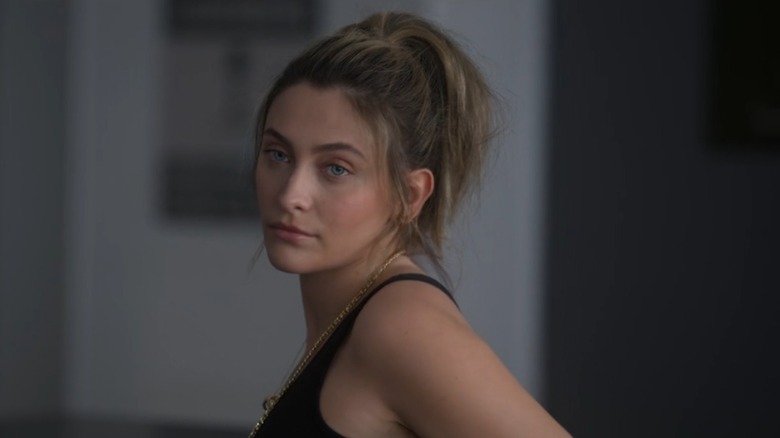 FX on Hulu
According to Jackson, Culkin had a bit of advice that will ring very true to fans of the campy horror franchise: "He said overdo it at certain points ... Kind of like, overact and kind of make it theatrical."
Culkin likely had plenty of experience in that regard while shooting his own role on "Double Feature." Although details of the character he plays have been kept mostly under wraps, series co-creator Ryan Murphy did reveal a few bits of information about the part. During an interview with E! News Murphy said, "I told [Culkin] he has crazy, erotic sex with Kathy Bates and does other things. And he paused and he goes, 'This sounds like the role I was born to play.' So, he signed up right then and there."
It shouldn't be too much of a surprise to hear that whoever the character Culkin plays is, he gets bloody over the course of "Double Feature." While speaking with E! News about Culkin's audition advice, Jackson also said that the two kept in touch from their respective sets by sending each other snaps: "I sent him a picture of my face covered in blood and then he sent me a picture of blood in his hair. It was cute."
You can currently catch Paris Jackson on "American Horror Stories," streaming on FX on Hulu.