The Highlight Of Derek Morgan And Spencer Reid's Bromance On Criminal Minds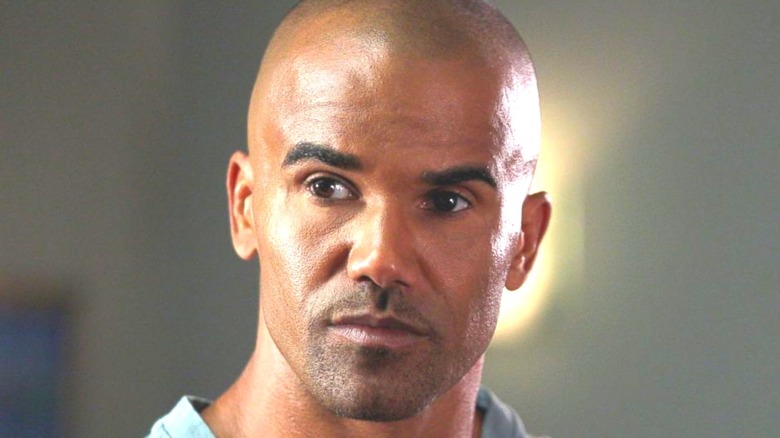 CBS
In between all the gruesome murders and thrilling kidnappings, "Criminal Minds" finds levity and heart with its cast of recurring characters. They keep fans invested season after season with their amusing and sweet interactions. A few duos stand out as particularly enjoyable to watch, including the endearingly close agents Dr. Spencer Reid (Matthew Gray Gubler) and Derek Morgan (Shemar Moore).Their relationship is based on an easy banter, as the two are constantly ribbing each other over things like potential romances, the quickest driving routes, and life-threatening explosions. 
Morgan often makes fun of Reid, the youngest of the team, but he's also always there to talk Reid through some of the harder parts of the job. They confide in each other things they tell precious few other people, like experiences being bullied or nightmares about victims. To highlight the close brotherly relationship they have, Morgan often calls Reid, "Kid," instead of Reid's other nickname on "Criminal Minds."
Together, Reid and Morgan are a true high point of the series. Here's the best scene between them.
A malfunctioning elevator creates an unforgettable Morgan and Reid scene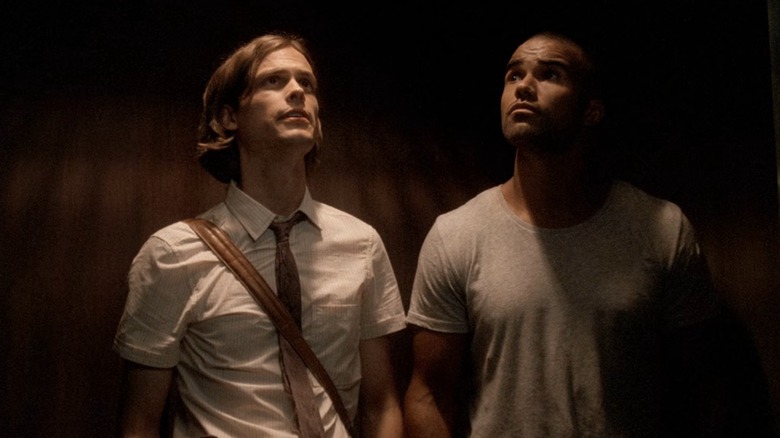 In the "Criminal Minds" Season 3 episode, "Scared to Death," the BAU team travels to Portland, Oregon to catch a serial killer who murders people with their biggest fear. On the way to one victim's apartment, Spencer Reid and Derek Morgan enter the cramped elevator of the old building. Hotch (Thomas Gibson), meanwhile, takes the stairs to the fourth floor.
While they're riding it, the elevator creaks to a stop, without opening to their floor. Morgan begins bouncing in it and intently pressing buttons, but Reid admonishes him, citing the fact that there are "six elevator related deaths per year." Morgan, of course, begins making fun of him, asking if he's scared — invoking the theme of the episode. As soon as the elevator drops a few feet, suddenly and shockingly, both are thoroughly terrified for their lives. Reid squeaks out, "Hotch?" while Morgan shouts for him. Eventually, after much bell ringing, they get out of the elevator, relieved and okay.
The scene hilariously juxtaposes their argumentative panic with the quiet calm of Hotch walking upstairs. Plus, it highlights the banter between Reid and Morgan, which has made it stick around in many fans' minds as iconic. Morgan may be remembered largely for his flirtatious relationship with Penelope Garcia (Kirsten Vangsness), but he had something special with Reid, too.