Stephen King Revealed How His Wife Actually Feels About His Work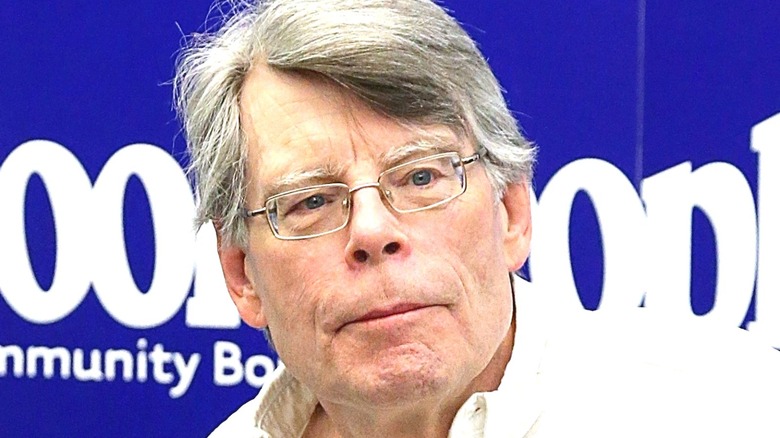 Gary Miller/Getty Images
Stephen King is the undisputed master of horror. He has his hand on the pulse of anything and everything that could be terrifying, and over the years, he's cranked out one horrifying classic after the next. From the trials and tribulations of puberty in "Carrie" to the frightening visage of clowns in "It," King seemingly never runs out of ideas on how he can scare you before you've even picked up one of his books. 
Suffice to say, King has quite the disturbing imagination. Of course, those terrors seem to be confined within his mind, as by all accounts, he's a pretty nice guy in real life. This can readily be found in a recent Reddit thread where King answered questions from fans about his bibliography with the release of the latest adaptation of his work — "Lisey's Story." He partnered with the show's director Pablo Larraín to set the record straight in various areas, including how his wife feels about the genre he specializes in.
Stephen King's wife isn't a fan of horror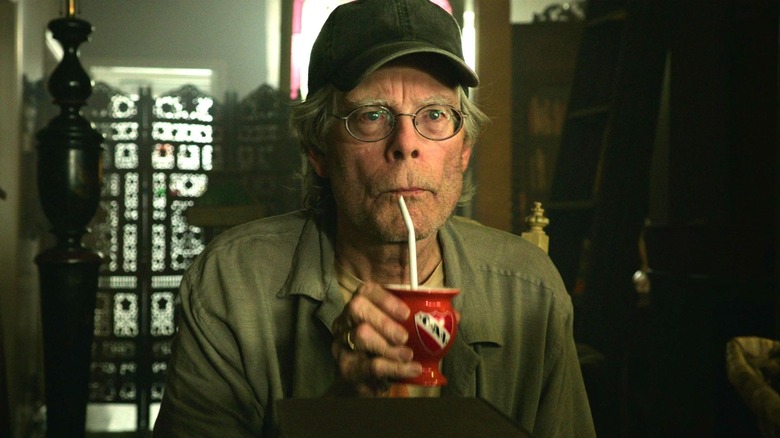 Warner Bros. Pictures
Stephen King tied the knot with his wife, Tabitha King (née Spruce), on January 2, 1971. 50 years later, and the two are still happily married, which is a rarity in the entertainment industry. They've certainly been through plenty of ups and downs, particularly in the 1970s when King suffered from intense drug addiction. It's clear how much he loves her still, especially given how "Lisey's Story" draws many influences from his marriage. As he told Vanity Fair, "In that sense, it's autobiographical, but only in the sense that you take what you know as a framework and then build something that's totally fictional on that."
Seeing how his wife played a role in the story's development, it's only natural a fan would ask King during his Reddit AMA what his wife thought of the series. The author wrote back, "She liked the book, but the TV show is too scary for her. She's not a big fan of scary movies and TV!" That may come as a bit of a surprise for fans. After all, spending so much time with King over the years surely means she comes face-to-face with terrifying tales fairly often. Perhaps King doesn't bring his wife to his movie premieres all that often. 
You can watch all of "Lisey's Story" on Apple TV+ now.