Netflix Is In 'Very Preliminary' Talks For More Gilmore Girls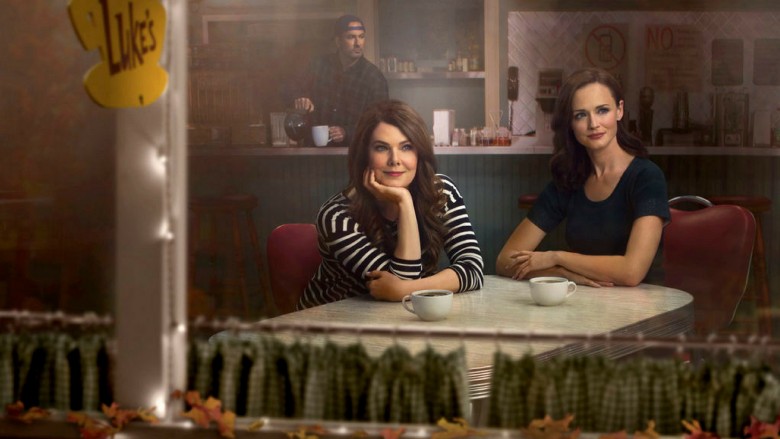 Could a return to Stars Hollow be in the cards for Netflix? Chief Content Officer Ted Sarandos says there is a possibility of Gilmore Girls returning for more episodes following this fall's revival.
According to The Evening Times, Sarandos told the U.K.'s press association that he has engaged in "very preliminary" talks with Amy Sherman-Palladino and Dan Palladino about ordering additional episodes, saying that Netflix is hopeful to see more of the show. "We obviously loved the success of the show, fans loved how well it was done, it delivered what they hoped," he said.
The Gilmore Girls revival was a long time coming, premiering on the streaming service nearly nine years after the original show went off the air. The revival helped to right some of the wrongs of the show's maligned later seasons, bringing back the Palladinos, who had left the show after season six due to a contract dispute, and allowing them to end the show as they had planned with those frequently discussed last four words. Although Netflix doesn't release ratings, the projection house Symphony Advanced Media guesses that it got nearly five million viewers in the 18 to 49 demo, putting its ratings below only Fuller House season one and Orange is the New Black season four for the streaming service's 2016 debuts, according to The Hollywood Reporter. The show also earned a spot on our list of the 25 best Netflix releases ever.
It seems that the streaming platform viewed the revival as a success, with Sarandos noting, "the worst thing is to wait a couple of years for your favorite show to come back and for it to disappoint you, but they sure delivered and people were really excited about more, and we have been talking to them about the possibility of that."
Series stars Lauren Graham and Alexis Bledel still seem enthusiastic about continuing the show, and, with Netflix and the Palladinos on board (plus that doozy of a cliffhanger), there could easily be news of more Gilmore Girls coming sometime in the near future. For now, though, head over to Nicki Swift to see the show's untold truth.