The Mystery Horror Hidden Gem You Can Find On Netflix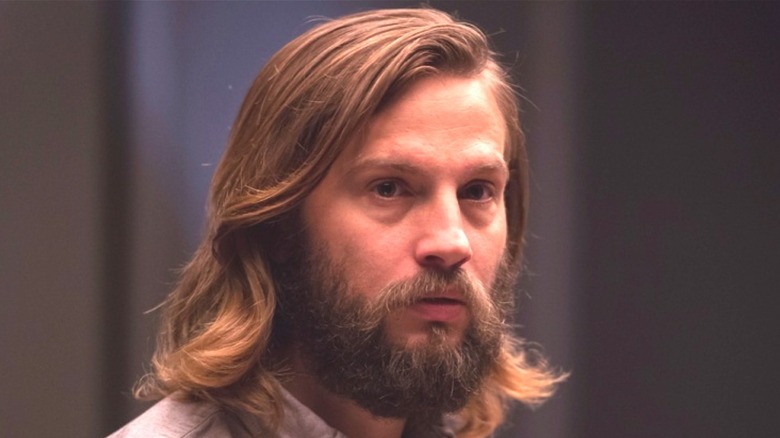 Drafthouse Films
Exceptionally good horror is hard to come by — sometimes, the strength of the story doesn't match up to the premise, and other times, there are jump scares thrown in just for the sake of jump scares, leaving the viewer unsatisfied. The best quality horror films may go unnoticed by the mainstream public. Luckily, Netflix often gives those hidden gems a second chance at gaining people's attentions — as is the case with the 2015 mystery horror film, "The Invitation," by screenwriters Phil Hay and Matt Manfredi.
Directed by Karyn Kusama, "The Invitation" proves a compelling and suspenseful watch. In fact, The St. Louis Post-Dispatch boldly declared, "Psychological thrillers just don't get any better than this." The Post-Dispatch was not alone in their praise, as the film currently holds a high 89% on Rotten Tomatoes, revealing a pretty good indication that horror fanatics will not be disappointed.
What's so intriguing about "The Invitation?" Accept this invitation to find out.
The Invitation is an eerie, thrilling experience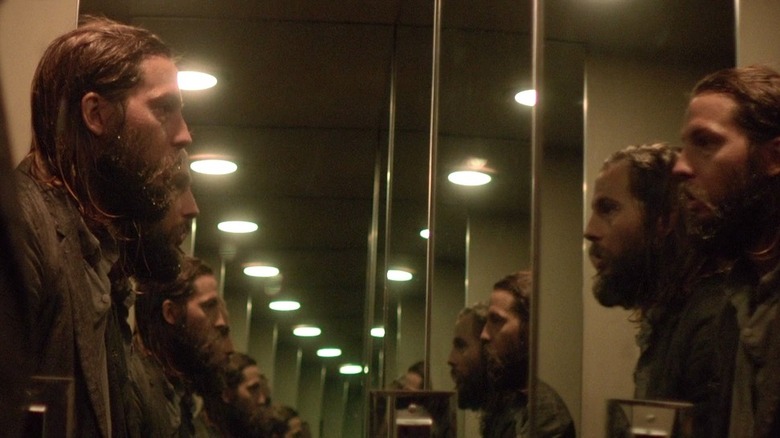 Drafthouse Films
"The Invitation" opens with a couple, Will (Logan Marshall-Green) and Kira (Emayatzy Corinealdi), on their way to a dinner party — at the house of Will's ex-wife, Eden (Tammy Blanchard). It is soon revealed that Will and Eden divorced after the accidental death of their young child and this is Will's first time back to the house after the death and the subsequent divorce. What was expected to be a somewhat difficult night for Will turns into a nightmare when Eden and her new husband, David (Michiel Huisman of "Game of Thrones") — who have recently joined a cult called The Invitation that promises relief from one's grief — begin acting increasingly strange and sinister.
Generally, critics have praised "The Invitation" for being a superb example of a thrilling suspense movie. NME wrote, "Karyn Kusama's paranoid thriller is guaranteed to keep you guessing right to the very end," while In Their Own League added, "Old wounds, new wounds, paranoia and terror are all split open and laid bare, making The Invitation a feat in filmmaking."
Further, Cinema Crazed noted that the film takes its time in setting up the character dynamics, waiting for "the perfect moment to rattle everything" — but once it's rattled, it definitely proves satisfying. "The Invitation" is a great choice if you need to add to your Netflix horror list and aren't expecting a by-the-numbers jumpfest.