The Internet Is Losing It Over Rosa Salazar In The Brand New Cherry Flavor Trailer
If you, like many moviegoers, loved watching Rosa Salazar kick butt as the titular character in 2019's "Alita: Battle Angel," you should be thrilled to see her next project. She's gone from destroying cyborgs to taking on Lovecraftian, hallucinogenic monsters in Netflix's newest series, "Brand New Cherry Flavor," which is set to drop on the streaming service on August 13, 2021. Yes, the spooky series has an appropriate release date of Friday the 13th. 
Hopefully, fans take a break from signing petitions to make "Alita: Battle Angel 2" a reality to watch the latest limited series from Netflix. Being marketed as a "limited series" suggests that the batch of episodes we receive on August 13 will be all we get. However, that should be enough, as the series follows a filmmaker moving to Los Angeles in the early 1990s. She may want to make a movie, but she soon finds herself descending into a rabbit hole filled with revenge and sex. 
It's bound to be a trippy series and probably won't be something you can halfway pay attention to while scrolling through your phone. That's just the way some TV viewers like it, and looking across social media, there are plenty of people out there who can't wait to watch this absurd show. 
'Women out for revenge' and supernatural kittens have sold Brand New Cherry Flavor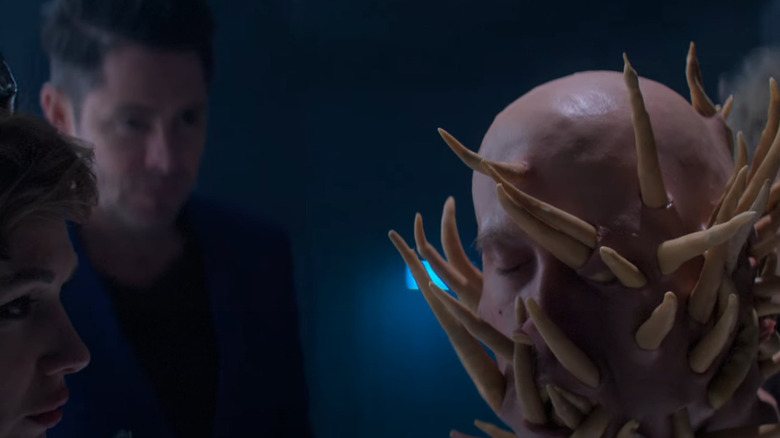 Netflix
Looking at the upcoming Netflix series trailer, it's clear the project will have no problem going off the rails. Eccentric characters, moody underbellies of Hollywood, and scenes set primarily at night show this is a series that won't have a problem pushing the envelope. For some viewers, they would have it no other way, and judging from reactions on Twitter, numerous fans will tune in to watch Rosa Salazar freak out and kick butt.
Salazar is a major selling point for this series, as many people are psyched to see her in another lead role after "Alita: Battle Angel." After the Netflix Geeked Twitter account posted the trailer, @jose_cruzLP commented, "Ok, seeing that it's Rosa Salazar I'm immediately in." The actress may get most of the screen time, but the rest of the cast isn't slacking. As @matthewfennell wrote, "Catherine Keener, Rosa Salazar, Eric Lange, Jeff Ward, Manny Jacinto like you've never seen them before?? Brand New Cherry Flavor DOES THAT."
By all accounts, it's a good, old-fashioned story of love, revenge, and the quest for fame. It appears @98sarahm will watch it, mentioning, "Women out for revenge? Say no more." Of course, @sarahmusnicky has a very different reason for wanting to watch the series: "Supernatural kittens...sold." No matter what you hope to get out of a horror-thriller series, you'll want to check out "Brand New Cherry Flavor" when it drops on August 13.