Here's What Critics Are Saying About The Green Knight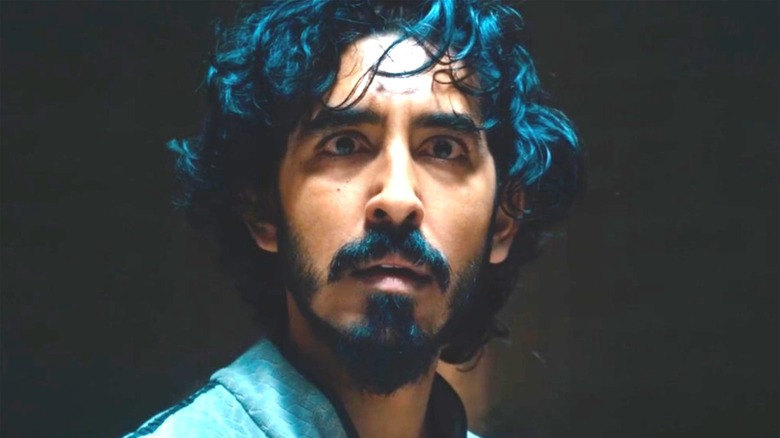 A24
"The Green Knight" has gone from that book you had to read in your AP English class to one of the most highly anticipated films of 2021. Based on "Sir Gawain and the Green Knight," the trailer promises much of the same story from the source material. Sir Gawain (Dev Patel) accepts a strange creature's request to engage in swordplay, and one year after their meeting, Sir Gawain must embark on a quest to seek the beast out once more to accept his destiny. 
There are plenty of reasons for fans of other A24 properties to get excited. The entertainment company has produced some of the most artistically significant projects of the 21st century, so many expectations ride on the Arthurian legend. "The Green Knight" is set to come out in theaters on July 30 for general audiences to see, but critics have already had a chance to view it. Rotten Tomatoes has yet to be populated by thorough critical reviews, but many of them have already taken to Twitter to let people know about their general opinions. By and large, "The Green Knight" is one of the best 2021 movies of the year, and it could very well be an awards contender.
Critics call The Green Knight 'nothing short of magnificent'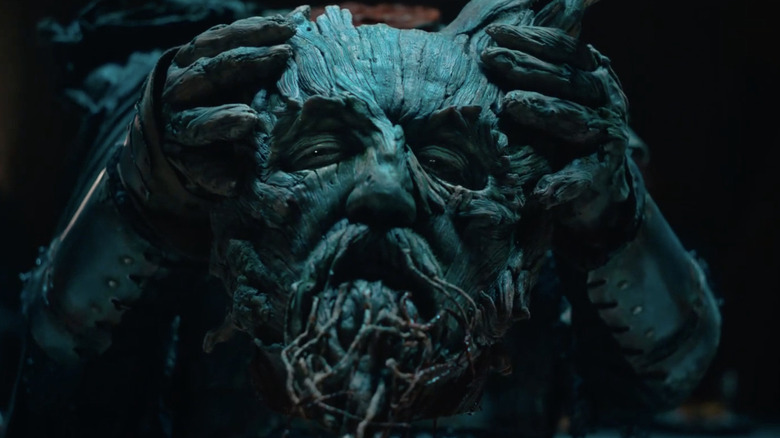 A24
A24 has consistently put out high-quality films, and it looks like "The Green Knight" is no exception. Many critics wrote tweets declaring their absolute obsession with the film, with the lion's share of praise going toward Dev Patel's performance. Many great movies are on the horizon when it comes to Oscar nominations, but judging from the tweets we have so far, Patel could very well be in contention for Best Actor. 
Outside of that, it's difficult to find any knocks against "The Green Knight," as most major critics agree this film is one to watch. Shannon McGrew of Nightmarish Conjurings wrote, "#TheGreenKnight is nothing short of magnificent. With visuals that belong in a museum for all to admire and a career-defining performance by Dev Patel, THE GREEN KNIGHT is a slow-burn tale about mortality and the journey of finding oneself." Features editor of Screen Rant, Alisha Grauso, praises the adaptation: "#TheGreenKnight is everything I could have hoped for in an adaptation of Arthurian legend."
Everywhere you look, people gush over the moody period piece. Steven Weintraub of Collider stated, "Lowery has brilliantly adapted the timeless Arthurian legend into a unique and original film that I can't wait to see again." Perhaps Vanity Fair's Joanna Robinson's tweet sums it up best: "I AM OBSESSED."
One thing that's important to note with all of the reviews is that people should go into this movie with an open mind. It may draw influence from an old Arthurian legend, but there's not a ton of swordplay. Instead, this is more of a meditation on man fighting against both nature and himself. For cinephiles, this movie can't come out soon enough.