The Story You Need To Know Before Watching The Green Knight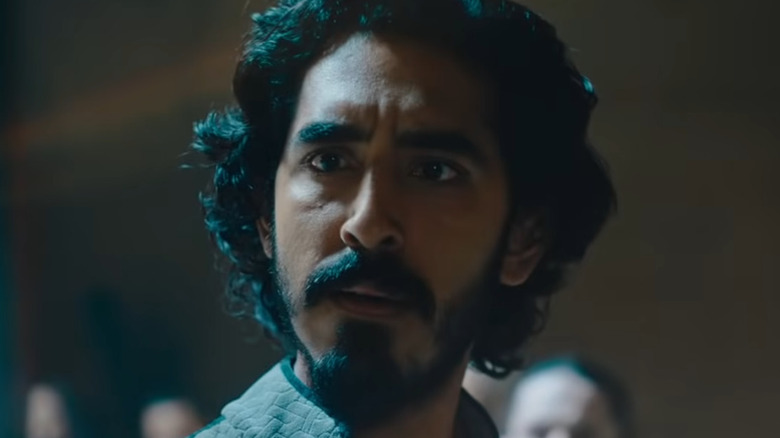 A24
Art film lovers are here for "The Green Knight," which so far appears to be a trippy phantasmagoria of Dev Patel and Joel Edgerton shirtless scenes. The movie looks, for lack of a better word, weird. There are giants! A talking fox! Many allusions to the Celtic year wheel as reconstructed in modern Wicca practice! But as anyone who's had a unit of symbolism in AP English can attest, the original "Sir Gawain and the Green Knight" is a deeply weird story to begin with.
Yes, those eager for the film's release may or may not know that the movie is loosely adapted from the 14th-century tale "Sir Gawain and the Green Knight." For "The Green Knight," the medieval classic is being given an A24 sheen and some modern plot twists, but the original is grounded in the classic lore of King Arthur's famous Round Table. Here's what you need to know about the story.
King Arthur's table and beyond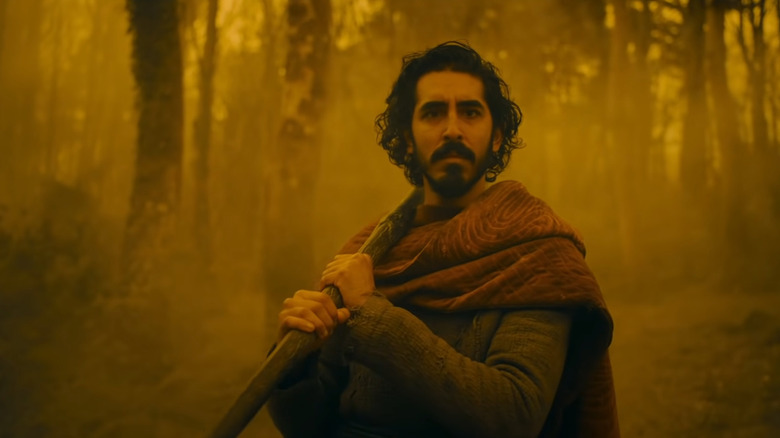 A24
Written by an unknown medieval author in the 14th century, the tale of "Sir Gawain and the Green Knight" is set at King Arthur's Round Table, where a bored Arthur refuses to eat dinner until someone tells him — or shows him — the coolest story ever. Camelot's very classy evening is then interrupted by the Green Knight — a giant green man riding a giant green horse. The Green Knight challenges any knight to take a swing at him with his own axe. This baffles the court, and the Green Knight calls them out for becoming closed off and wimpy in Camelot. Sir Gawain, Guinevere's nephew, is incensed by this and beheads the Green Knight with his own axe. But that does not end the Green Knight's challenge, as he picks up his head and demands that Sir Gawain meet him in a year's time to receive an axe to his neck.
The rest of the tale involves Gawain's journey wandering the wastes of England, visiting a castle, and confronting the looming eventuality of death. In many ways, "The Green Knight" is perfectly set up to speak to contemporary society, where even though we are cut off from much of the natural world, death seems to lurk around every corner. The trailer gives us some glimpses into the freaky visuals of the movie, suggesting the memento mori aspects of the story appear to be very much intact.