Here's Who Hugh Jackman Thinks Could Be The Next Wolverine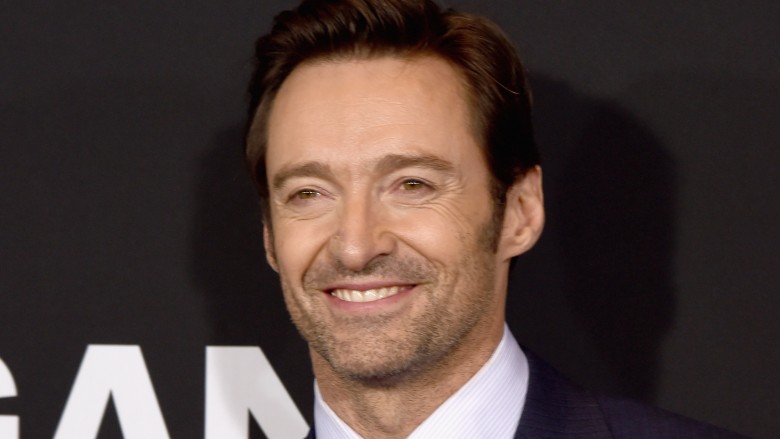 Getty Images
There's been so much buzz around Logan lately, you'd swear the whole film got dropped in a beehive.
Okay, okay, convoluted metaphors aside, the latest addition to the Wolverine canon has been making headlines on an almost daily basis the past few weeks, and for good reason. With booming box office sales and a Deadpool 2 teaser shown alongside the film, Logan and its leading man Hugh Jackman have completely captivated fans. But they've also left viewers wondering, "Who will fill Jackman's shoes after Logan?"
In an interview with Indian film critic and entertainment reporter Rajeev Masand, the Aussie actor himself spoke candidly about how he'd feel about others playing Wolverine, and who he thinks could be a good fit. By the sounds of it, it seems Jackman is eyeing Bollywood star Shah Rukh Khan to grab the adamantium-clawed X-Men character by the sideburns and call him his own.
"Maybe Shah Rukh Khan can play him," Jackman said. "Who knows, y'know?"
While likely a relatively under-the-radar name here in the U.S., Khan has become something of an acting icon in India. Known as the "King of Bollywood," western audiences may just take to the brooding actor, as some have pointed out he bears a rather uncanny resemblance to the steely-faced Wolverine in the comics.
This statement follows and reaffirms reports that Jackman is in total support of recasting Wolverine. In the recent past, he's been rather noble about passing the torch, stating that "the character will go on" and that "someone else will play it, for sure." And when talking with Masand in this interview, Jackman said he even "hope[s] other people play" Wolverine. Jackman again mentioned that he wouldn't feel odd watching different actors portray a character he has for nearly two decades. Perhaps Shah Rukh Khan is the guy for the job.
Logan
is out now in theaters. We recommend you snag a ticket, spend an afternoon with the film, then come back here to check out all the
Easter eggs
you may have missed in
Logan
and see who we think should
play Wolverine next
.