The Real Reason Megan Fox Wasn't In Transformers: Dark Of The Moon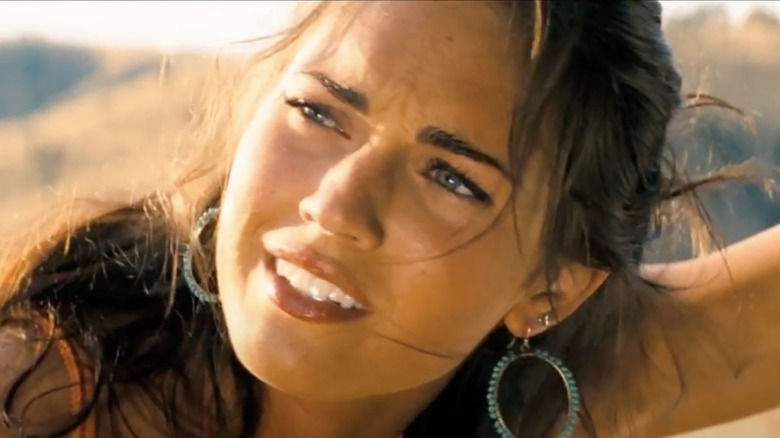 Paramount Pictures
As far as big screen breakouts go, few have ever been quite as, ahem, showy as that of Megan Fox, who by all accounts set the screen ablaze with her simmering entry into the 2007 sci-fi blockbuster "Transformers." And it's safe to say if you didn't know who Megan Fox was prior to her work in that film, you almost certainly did after. Yes, that had a lot to do with her steamy (and shamefully male-gazey) introduction, but Fox backed that intro up with a memorably plucky performance that frequently undercut the overt hyper-sexualization that followed her character from one scene to the next.
As it was, Fox also had palpable chemistry with her co-star and onscreen love interest Shia LaBeouf, a fact that undoubtedly made it easier for franchise producers to bring her back aboard for the sequel, 2009's "Transformers: Revenge of the Fallen." And given where their onscreen romance went in said sequel, it seemed a no-brainer that Fox would return for the third film in the franchise. Yet when the billion dollar-grossing "Transformers: Dark of the Moon" hit theaters in 2011, it did so without Fox's character Mikeala Banes. Here's why Megan Fox did not return to the "Transformers" franchise for "Dark of the Moon." 
Megan Fox was maybe a little too harsh about what it was like working with her Transformers director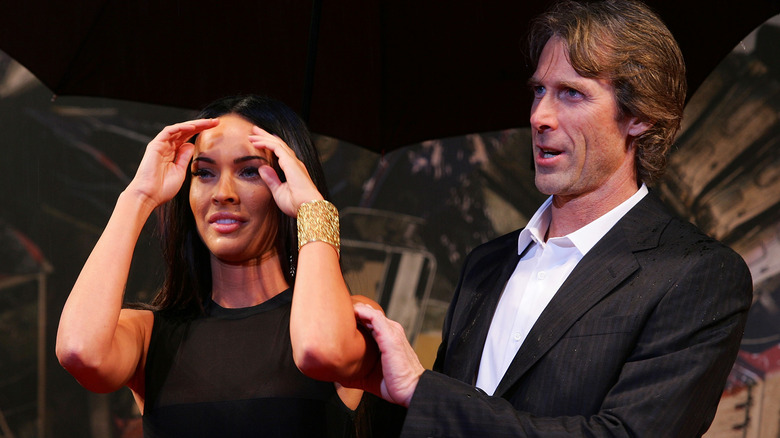 Chung Sung-jun/Getty Images
Fox didn't return to the "Transformers" franchise largely because she made some problematic comments about her director on the first two films, Michael Bay. Those comments came in a 2009 Wonderland interview, with the actor making damning claims about Bay's onset antics. "He wants to be like Hitler on his sets, and he is. So he's a nightmare to work for," she said. Harsh words aside, Fox actually followed those claims with a few less biting comments. "But when you get him away from set, and he's not in director mode, I kind of really enjoy his personality because he's so awkward, so hopelessly awkward. He has no social skills at all. And it's endearing to watch him."
Clearly, Megan Fox had some genuine affection for her "Transformers" director, but those "Hitler" comments were no doubt a hard pill to swallow for Bay. This was even more so the case for "Transformers" producer Steven Spielberg who, according to a 2011 GQ interview with Bay (as covered by Deadline), was so incensed at Fox's comments, he promptly had Bay fire her from the franchise. "And you know, the Hitler thing. Steven [Spielberg] said, 'Fire her right now," he recounted. Bay then infamously did as he was told.
Michael Bay criticized Megan Fox's work ethic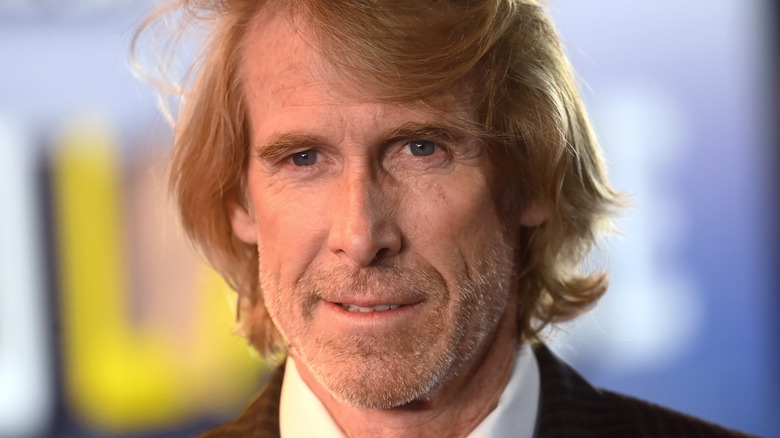 Dave J Hogan/Getty Images
Megan Fox's interview comments weren't solely responsible for her absence from "Transformers: Dark of the Moon," however. In a 2011 excerpt from an oral history of Michael Bay's filmography published by GQ, Bay and others characterized Fox as someone with whom multiple people involved in the production of "Transformers" had some difficulty working.
Screenwriter Ehren Kruger, for example, accused Fox of lacking interest in her acting work. "She seemed like an actress who didn't want to be a part of it. She was saying she wanted to, but she wasn't acting like it," he claimed.
"She was in a different world, on her BlackBerry. You gotta stay focused," Bay then said, further painting a picture of someone who, by his and Kruger's estimation, didn't approach her craft with a dedicated work ethic.
In the end, Bay seems not to have harbored too much ill-will toward Fox, casting her as April O'Neil a few years later in his big budget "Teenage Mutant Ninja Turtle" adaptation. It's worth noting, of course, that Bay was only working as a producer on that film.