Kevin Feige Confirms What We've Been Suspecting About Contessa Valentina Allegra De Fontaine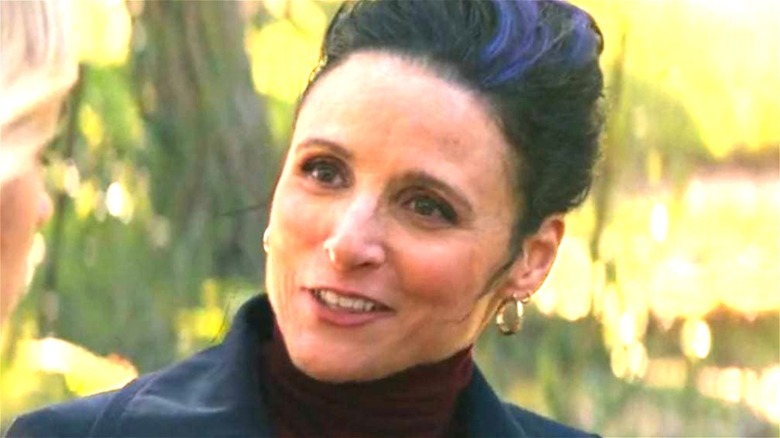 Marvel Studios/Disney
The Marvel Cinematic Universe is full of smart folks, but until recently, Nick Fury (Samuel L. Jackson) essentially held the distinction of being the smart guy who also possessed far more information than everyone else. It's a credit to Jackson that he pulls off the character without seeming entirely insufferable. 
"The Falcon and the Winter Soldier" changed all that, however — and we're not just talking about the return of the oddly well-informed Zemo (Daniel Brühl). From the second Contessa Valentina Allegra de Fontaine (Julia Louis-Dreyfus) waltzes in to recruit John Walker (Wyatt Russell) for mysterious purposes, it's clear that her hard-to-walk-in stilettos are filled by a character with far more knowledge than anyone else around her. She might even have more insight than Fury into all the behind-the-scenes plotting that will complicate Phase 4 of the MCU. It's notable, then, that the comics version of the Contessa has deep connections to Fury, too. How might that play out now that "The Falcon and the Winter Soldier" Season 1 is over and done? Thanks to the release of "Black Widow" after a seemingly infinite wait, we're beginning to see the outlines of a pattern.
The Contessa returns in the stinger of "Black Widow," pulling a similar stunt with Yelena Belova (Florence Pugh), and the pair's general vibe is that they're already familiar with each other. Combined with Val's general air of Fury-level coolness and self-assurance, these scenes sure make it seem like she's up to something big.
Now, Marvel Studios head honcho Kevin Feige has stepped in to discuss the good (?) Contessa ... and it turns out he's happy to confirm what we've been suspecting about Contessa Valentina Allegra de Fontaine since that grand entrance in "The Falcon and the Winter Soldier."
Kevin Feige says that the Contessa is building toward something, all right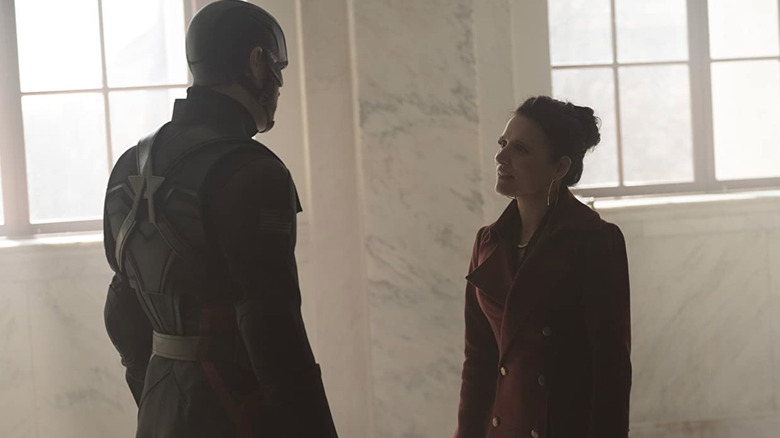 Marvel Studios/Disney+
While Kevin Feige doesn't outright say that Contessa Valentina Allegra de Fontaine is Phase 4's answer to Nick Fury — or perhaps his evil counterpart — he freely admits that big things are on the horizon. In an interview with D23 Inside Disney podcast (via Screen Rant), he shared some interesting information about the franchise's plans for the Contessa.
"She's doing something. Yes she is," Feige shared. "She seems to be in recruitment mode. Does Yelena already work for her? They seem to have a connection at that point. Yes." 
This is something that many may have suspected, considering that you generally don't bring in a star of Julia Louis-Dreyfus' caliber without having bigger plans for her. Feige also confirmed that the MCU very much knows what they have — and that Louis-Dreyfus likes what they're planning. 
"And the future is bright for the MCU because Julia is in it," he said. "We are gigantic fans of her at Marvel ... So the notion of bringing her into the world was always something, if we could find the right thing, was something we wanted to do. And when this role came about and the opportunity to have her in [Black] Widow, and [The] Falcon [and the Winter Soldier], and maybe in some other things coming up, she was totally on board and really into it. So it's an amazing addition to the world, and I look forward to people being surprised by just where she'll show up next." 
Encouraging words, indeed.
Phase 4 is starting to take shape, and it's ... complex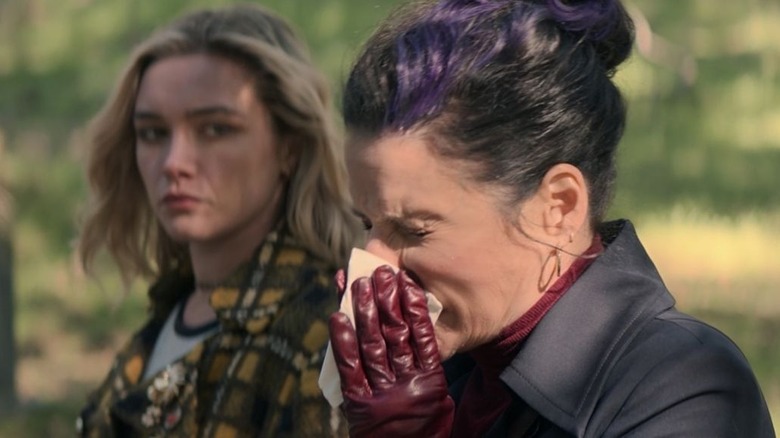 Marvel Studios/Disney
The events of "Avengers: Endgame" presented as a kind of reset for the MCU. With that in mind, there was a fair amount of apprehension around Phase 4, and all the pandemic-related delays only made that worse. Now, with the release of Disney+ series like "WandaVision," "The Falcon and the Winter Soldier," and "Loki," not to mention Black Widow's long-awaited headliner on the big screen, fans are starting to get a sense of where the next phase of Marvel cinematic storytelling is going, and it's nothing if not complicated. Spoilers for "Loki" beyond this point.
We've now seen the aftermath of the Snap and its reversal, the bubble universe of Wanda's Hex, the official passing of Cap's shield, and the undoing of He Who Remains (Jonathan Majors), an event that likely tees up the debut of Kang the Conqueror in the upcoming "Ant-Man and the Wasp: Quantumania." Reality in the MCU, already a squishy concept, is shattering and fragmenting in fascinating ways. If the Contessa is going to become a principal puppetmaster amid all this excitement, then she's certainly got her work cut out for her.
With the introduction of the Multiverse, the MCU is already plenty intriguing — and now that Feige and the gang have the seemingly free-roaming Louis-Dreyfus at their disposal, there's no telling what's going to happen.