Never Have I Ever Season 3 - What We Know So Far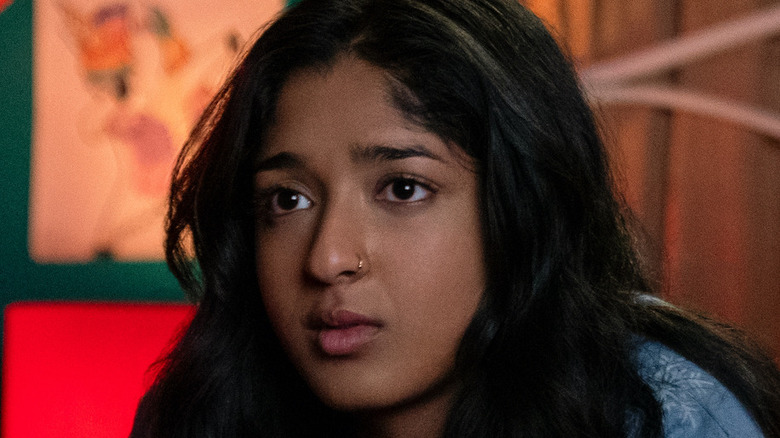 Isabella B. Vosmikova/Netflix
Netflix cornered the market on teen shows a few years ago, but it wasn't until 2020 that it neared perfection of the genre with the exceptionally funny and emotionally resonant "Never Have I Ever." Created by Mindy Kaling and Lang Fisher, the coming-of-age series stars Maitreyi Ramakrishnan as Devi Vishwakumar, a first generation Indian-American high school student growing up in Sherman Oaks, California.
The first season follows Devi as she attempts to process her father's (Sendhil Ramamurthy) sudden death while also finding herself a boyfriend. A little more than a year after it debuted, "Never Have I Ever" will return to Netflix for its highly anticipated 10-episode second season on July 15, complete with more family drama and confusing high school relationships. While she continues to struggle to find common ground with her mother, Devi will find herself torn between two young men: the intelligent and studious Ben (Jaren Lewison) and the athletic and popular Paxton (Darren Barnet). 
Fans of "Never Have I Ever" are already chomping at the bit to know what happens next, so we've started gathering information about what to expect from a potential third season of the Netflix series. Here's everything we know so far about "Never Have I Ever" Season 3.
What is the release date of Never Have I Ever Season 3?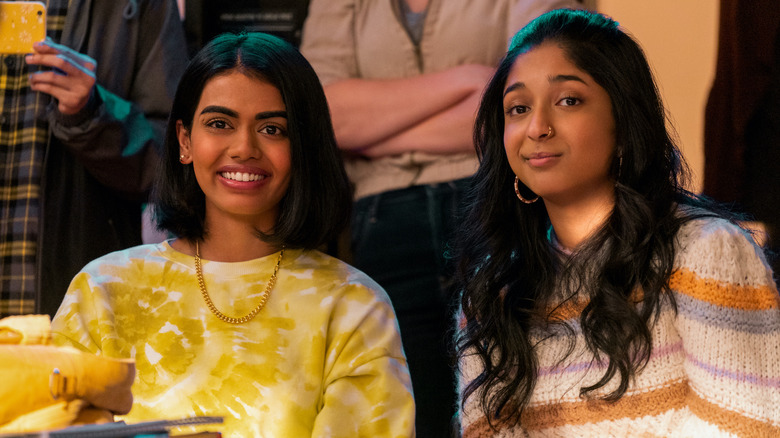 Isabella B. Vosmikova/Netflix
While Netflix hasn't yet renewed "Never Have I Ever" for a third season, it does seem likely that Devi, her family, and her friends will return for yet another season of high school drama and complicated family dynamics. But when will the news be announced, and when will we see new episodes? 
Netflix often makes decisions about a month out from a series' premiere date. It took a couple of months for Netflix to announce "Never Have I Ever" had been renewed for Season 2; Season 1 premiered April 27, 2020, and the show wasn't officially renewed until July 1, 2020. So, based on what we know, we can reasonably expect to have an answer regarding the fate of Season 3 in one to two months, perhaps by mid-September at the latest. It could obviously happen sooner, but by the time fall rolls around, we're certain to know more.
Once there's an official renewal in hand, it'll probably be about a year or so until Season 3 actually debuts. Depending on the timeline of events, that means we could be able to watch new episodes of "Never Have I Ever" by next fall. But we also won't be surprised if Netflix rushes things a bit for another summer release.
Who's in the cast of Never Have I Ever Season 3?
Isabella B. Vosmikova/Netflix
Barring any shocking developments, it's likely that everyone from "Never Have I Ever" Season 2 will return for Season 3, if Netflix picks it up. Maitreyi Ramakrishnan would reprise her role as the show's protagonist, high school student Devi Vishwakumar, while tennis champion John McEnroe would return as the series' narrator. Elsewhere, Poorna Jagannathan should be back as Devi's mother Nalini, and Richa Moorjani would return as her cousin Kamala. In Season 2, Ranjita Chakravarty joined the series as Devi's grandmother, so it makes sense that she'd return as well.
On the high school side of things, Ramona Young and Lee Rodriguez should reprise their roles as Devi's best friends, Eleanor Wong and Fabiola Torres, respectively. Meanwhile, Darren Barnet would return as Paxton Hall-Yoshida, while Jaren Lewison would be back as Ben Gross.
What's the plot of Never Have I Ever Season 3?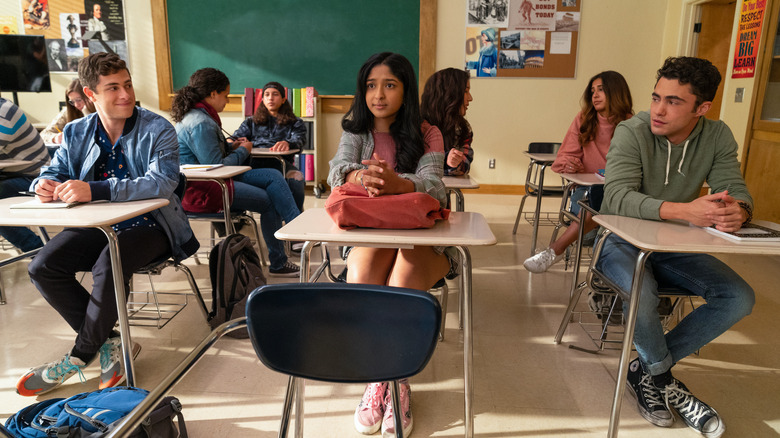 Isabella B. Vosmikova/Netflix
Since the second season of "Never Have I Ever" hasn't yet premiered on Netflix, it's difficult to say what would happen in a potential third season. 
At the end of Season 1, Devi's heart was torn between Paxton, the boy she thought was the one of her dreams, and Ben, her longtime nemesis that she shared a kiss with in the season's final moments. Romantic drama being one piece of the "Never Have I Ever" puzzle, it's likely that Devi will continue navigating the rocky waters of high school relationships throughout Season 2, and depending on how the events of those episodes play out, become more confident (or perhaps even more confused) about her dating choices in a possible Season 3. 
Of course, there's also the matter of Devi's friends and family. Devi didn't have the best relationship with her mother in Season 1, constantly butting heads especially in the wake of her father's death, but came to understand her feelings and perspective by that season's finale. Season 2 will undoubtedly continue to explore Devi's relationships with her mother and her cousin Kamala, as well as those with her best friends Eleanor and Fabiola. The trio went through plenty of ups and downs in Season 1, but hopefully in Season 2 and beyond, they'll be as tight-knit as ever. 
Once Season 2 drops on Netflix, we'll have a much better idea of where a third installment of "Never Have I Ever" will go.