Richard Madden's Latest Remarks About Eternals Will Have Marvel Fans Hyped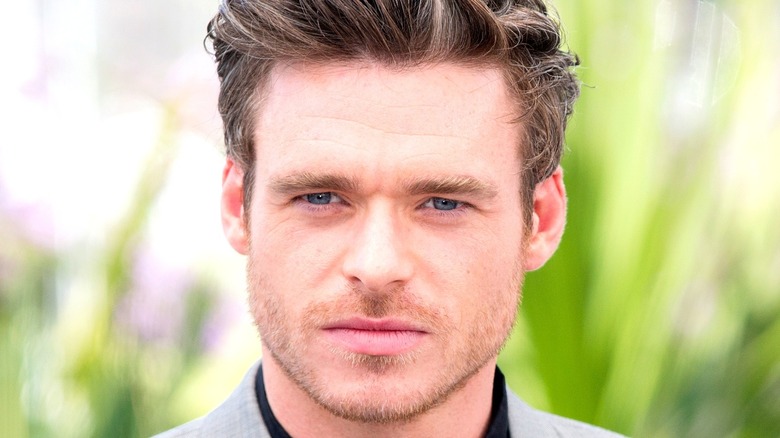 Shutterstock
2020 was a dismal year for Marvel fans. It marked the first time since 2009 comic book fans went an entire year without a new Marvel live-action project. Luckily, audiences got to see the Infinity Saga wrap up with the universe-altering consequences of "Avengers: Endgame." Still, for some, that made the wait all the more unbearable as we waited day in and day out to see where the Marvel Cinematic Universe would go next.
After a drought last year, 2021 has more than made up for it. Marvel fans have consistently been fed exceptional new materials, whether they're Disney+ series like "WandaVision" and "Loki" or new feature-length entries in the MCU like "Black Widow." The year may only be half over at this point, but there's plenty more content to look forward to, with the most intriguing being "Eternals."
The "Eternals" trailer has promised a Marvel film like no other, featuring beautiful cinematography courtesy of Academy Award-winning director Chloé Zhao. It also doesn't seem to follow the typical superhero template. Instead, it follows a group of immortal alien warriors who emerge from hiding to stop evil versions of themselves from taking over the planet. The differences don't end there, and if recent comments from Richard Madden, who plays Ikaris in the film, is to be believed, "Eternals" could very well be a gamechanger for the genre as a whole.
Richard Madden compares Eternals to The Boys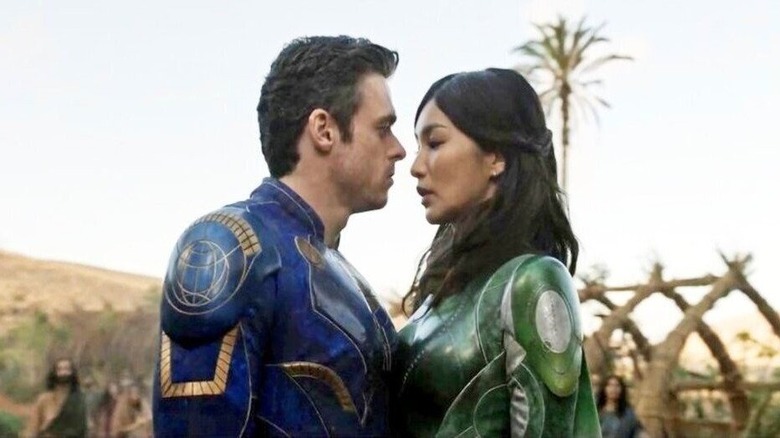 Marvel Studios/Disney
"Eternals" will be the 26th film to come out within the MCU. Along with that cinematic universe, audiences have seen numerous other superhero flicks come out over the years due to pretty much every studio wanting its own tentpole projects. It takes a lot for a comic book adaptation to stand out among the pack, but judging from what Richard Madden has to say, "Eternals" has accomplished precisely that.
In an interview with GQ Magazine, Madden talks in-depth about his foray into the superhero world. While there may be fight scenes and colorful costumes, "Eternals" will be different from anything Marvel fans have seen before. He described how they approached the source material by going "above just another superhero movie. It's about, 'OK, so how do they interact with the world now, when they've done everything?' What are these people like? And what do they value and care about? What doesn't affect them?" 
Tony Stark, Steve Rogers, and even Peter Quill are ultimately human beings, so they can share a lot of traits with regular people. However, the Eternals are beings that have always been around. They've seen every aspect of human existence and have chosen not to intervene until the film's events. Therefore, it probably wouldn't make sense for them to play "Fortnite" during their cinematic introduction.
Madden compares the movie with Amazon's "The Boys," specifically with how the show deconstructs what audiences think of superhero stories. He describes how people have seen the same old stories done before with these characters, and now, they're ready for something more interesting. "Eternals" could represent the next stage in the evolution of the genre, so don't miss it when it comes to theaters on November 5, 2021.