The Space Jam: New Legacy Cameo That Has Rick & Morty Fans Buzzing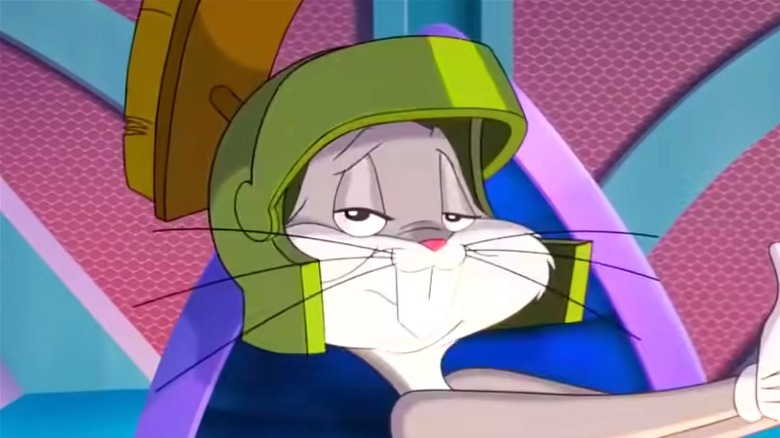 Warner Bros.
Nearly a quarter of a century after the original bizarre crossover between a basketball legend and the cast of Looney Tunes, the sequel, "Space Jam: A New Legacy," is finally out. For better or worse, it makes the original look tame in terms of how many characters are crossing over, as the sheer number of properties (most owned by the film's producer, Warner Bros.) crossing over is perhaps only matched by something like 2018's "Ready Player One."
Although most of the properties are similarly nostalgic and kid-friendly, there's one adult-oriented cameo from a show that only sprung up within the past decade. Of course, we're talking about "Rick and Morty," as the titular grandfather-and-grandson duo pops up in their space cruiser for about 15 seconds within the film, both voiced by series co-creator Justin Roiland, as usual. Although their appearance in the movie is short, it was still enough to be a pleasant surprise for fans of the show.
Rick and Morty did tests on the Tasmanian Devil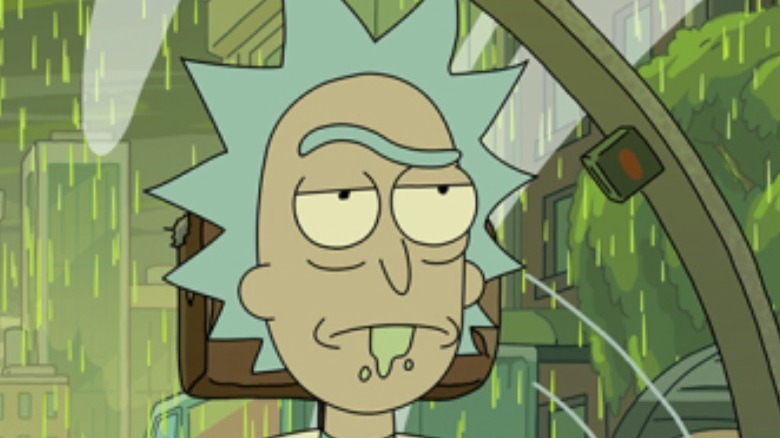 Adult Swim
Thankfully appearing during the traditionally animated part of the film so we don't have to see the uncanny CG Rick and Morty (this version has appeared in a few video games, including "Fortnite"), the two pop up when they eject the Tasmanian Devil from their iconic space cruiser.
"We're done running tests on your badger thing," Rick says in the cameo, in a clip recorded by @RealNBAExpert on Twitter. "It turns out its condition is irreversible."
"I'll never erase what I saw from my brain!" Morty interjects, raising the question of what types of tests they were doing on the poor creature and possibly inserting some adult humor into the film befitting of the cameo.
"He's your problem now, dumb-dumbs!" Rick yells before zooming away in the cruiser, with the PG-appropriate insult being hilariously tame for the mad scientist. You can check out many more cameos aside from Rick and Morty in "Space Jam: A New Legacy," which is now showing in theaters and on HBO Max, leaving the streaming platform on August 15, 2021.