Here's Where You Can Watch Jungle Cruise At Home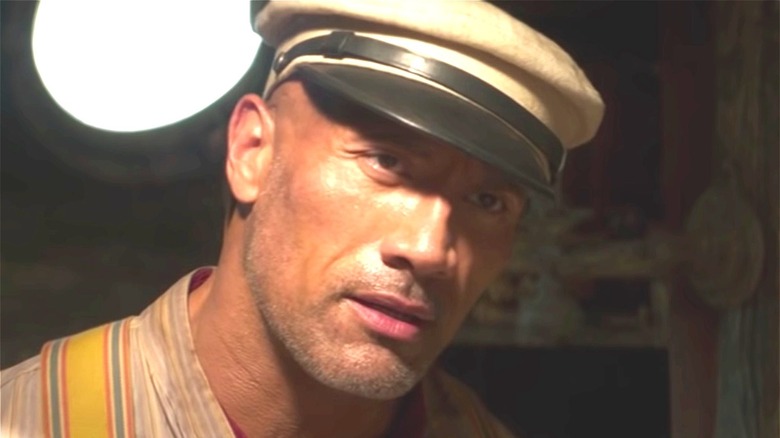 Walt Disney Studios Motion Pictures
In the early 2000s, Disney made several movies based on popular rides from its theme parks. The most popular out of the bunch was undoubtedly "Pirates of the Caribbean: The Curse of the Black Pearl," which launched numerous sequels. However, there were also the likes of "The Haunted Mansion" and 2002's "The Country Bears." It looks like Disney's hoping to get another "Pirates"-esque franchise off the ground in the form of its latest venture — "Jungle Cruise."
The film was initially supposed to come out in 2020 but faced delays due to the COVID-19 pandemic. As a result, Disney fans had to wait a bit longer to see Dwayne Johnson and Emily Blunt traverse through an uncharted jungle to locate the Tree of Life. There are bound to be great callbacks to the famous Disneyland attraction, so don't be surprised if someone references the "backside of water" at some point in the film.
With more movie theaters open compared to 2020, you can check out the latest live-action Disney adventure on the big screen if you want. However, another option has presented itself if you're going to keep the kids at home.
Jungle Cruise will be available on Premier Access on Disney+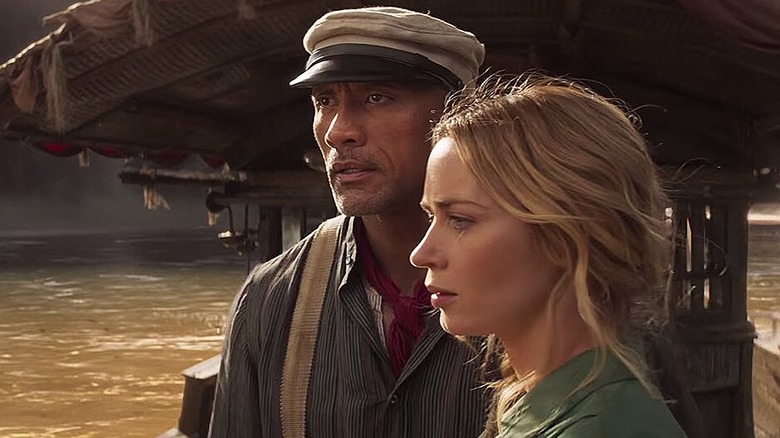 Walt Disney Studios Motion Pictures
"Jungle Cruise" will drop in theaters on July 30. While the trailers have promised epic action set pieces and plenty of heart, it's understandable if you'd prefer to see it at your house, especially if you have a bunch of kids who want to see it, too. In that case, you'll be delighted to hear Disney will also release the movie on Disney+ on the same day. 
"Jungle Cruise" will follow in the footsteps of "Cruella" and "Black Widow" and become available through the streaming service's Premier Access. That means you'll have to shell out an additional $29.99 on top of the $7.99 monthly fee. Still, if you have a ton of people in your household, then $30 may be a steal compared to paying for everyone's tickets at a movie theater. That's not even considering the cost of popcorn, soda, and snacks when you can purchase all of that on your own to keep everyone satiated as they watch Dwayne Johnson fight mercenaries.
However, if you don't mind waiting a little bit to see the adventure flick, then you should know it'll be available to watch on Disney+ for no extra fee 105 days after its initial release. That's 15 days longer than it takes most Premier Access movies to be free for subscribers. For instance, "Raya and the Last Dragon" was available 90 days after it came out. That means if you want to watch "Jungle Cruise" without spending an extra $30, you'll have to wait until Friday, November 12.