This Key Cast Member Will Return For John Wick 4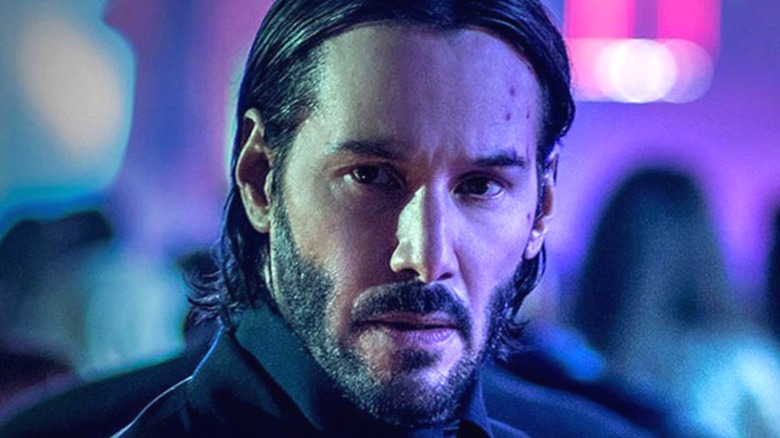 Lionsgate
The "John Wick: Chapter 4" train is moving slowly but surely to its May 27, 2022, release date after a series of delays. Most recently, production on the film reached another milestone as Lionsgate confirmed actor Ian McShane's (expected) return to the hyper-violent action series (via Deadline).
"I couldn't be happier than to welcome Ian McShane back to 'John Wick: Chapter 4,'" director Chad Stahelski told Deadline. "He is not only an amazing actor but is an indispensable collaborator who has helped define the world of John Wick."
Opposite the eponymous John Wick (Keanu Reeves), McShane has portrayed Winston, the principled owner of the Continental Hotel (a high-class, neutral-ground safe haven for international criminals) since the series' very first entry in 2014. The two veterans won't be the only familiar faces in "Chapter 4." Lionsgate has already confirmed the inclusion of recurring characters The Bowery King (Laurence Fishburne) and Continental concierge Charon (Lance Reddick) for "John Wick: Chapter 4."
Winston is set to be a critical player in John Wick 4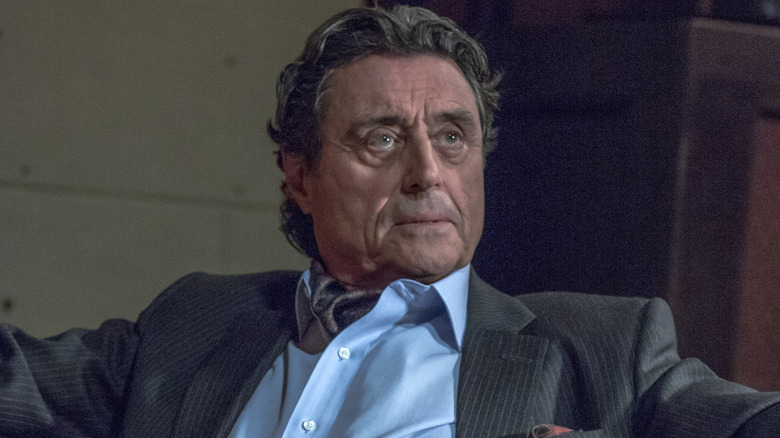 Lionsgate
Admittedly, confirmation of Ian McShane's return as Winston for "Chapter 4" is an entirely expected, though pleasant, announcement. The last film ended on an intense, cliffhanger note as Winston opted to betray John in order to keep his favor with the High Table. John is shot by Winston before falling off the Continental roof, forcing the battered Baba-Yaga to crawl back to the Bowery King's abode for some belated medical attention. As such, Winston is expected to take on the role of a reluctant villain in "John Wick: Chapter 4," something which many fans no doubt feel conflicted over.
After all, John Wick's recurring allies are almost as much onscreen fun as watching the one-man death machine chug along. Conversations with the sardonic, firm, but fair Winston or the boisterous Bowery King provide those much-needed pauses after watching Wick turn yet another army of thugs into a mountain of corpses. Impressively deadly, undeniably traumatized action anti-hero that he is, John Wick isn't exactly the picture of charisma. He needs some talkative types to play off of his more reserved mannerisms.
Aside from the recurring characters, "John Wick: Chapter 4" is also introducing some new players. Though the exact nature of their roles remains a mystery, Donnie Yen, Hiroyuki Sanada, Rina Sawayama, and Shamier Anderson have all been confirmed to make appearances in the next entry of the "John Wick" saga.