The Surprising Role James Gandolfini Was Reportedly Paid Millions To Turn Down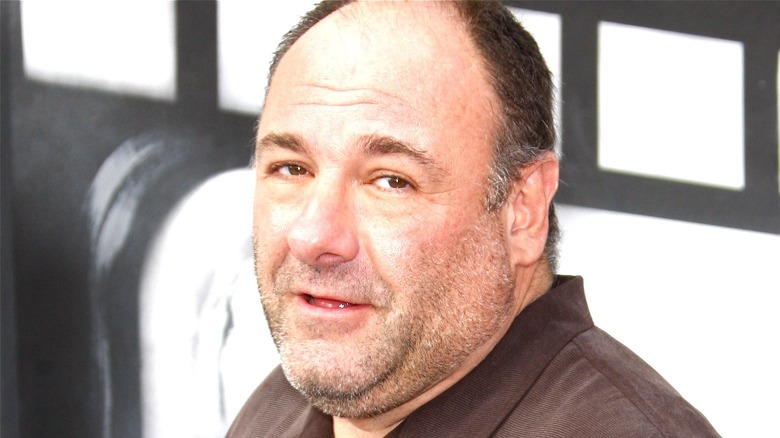 Shutterstock
James Gandolfini will always be remembered for his award-winning role on HBO's "The Sopranos." As the head of a modern crime family, Tony Soprano balanced (albeit with varying levels of success) the stress of the family "business," the demands of his busy family, and his own mental health. With each episode, Gandolfini's Tony had viewers commiserating with his struggles while also averting their eyes from the brutal murders he ordered. Given Gandolfini's untimely death in 2013, Tony Soprano will remain his most famous and iconic work.
There were, however, some very serious negotiations that could have changed Gandolfini's legacy. Roughly four years after "The Sopranos" ended its historic run, the execs at NBC approached Gandolfini regarding a role on its own powerhouse series, "The Office." If not for HBO intervening, Tony Soprano could have been mixing it up with Jim, Pam, Dwight, and the rest of the Dunder Mifflin crew. Here's the story behind this improbable scenario.
Tony Soprano almost joined "The Office"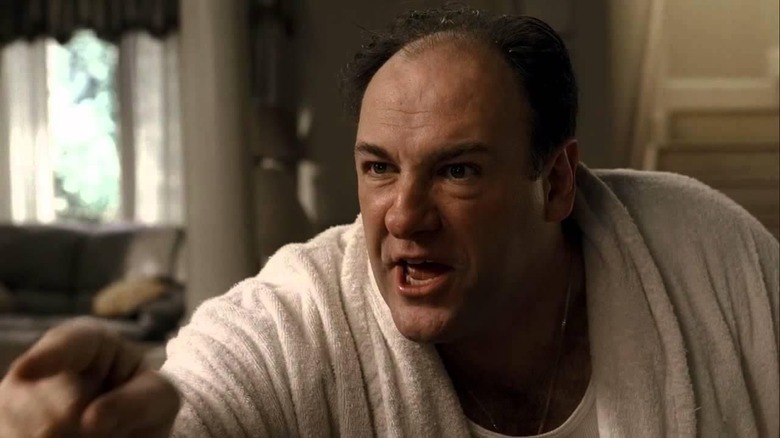 HBO
With the departure of Steve Carrell from "The Office" in Season 7, the search for his replacement stretched far and wide. Of course, how do you replace the lead actor and fan-favorite character on one of the biggest sitcoms of all time? One option is to go in a completely different direction. To that end, NBC reached out to Gandolfini, who then met with the creative team of "The Office." As mentioned in The Hollywood Reporter, "The Sopranos" star, who'd only seen a handful of "The Office" episodes, was interested, but hesitant, unsure how to play a comedic role.
According to Steve Schirripa, who played Bobby "Bacala" Baccilieri on "The Sopranos," Gandolfini was offered $4 million to lead "The Office" for Season 8. While Gandolfini was not acting at the time, he was developing projects for HBO. Clearly eager to keep the actor in the family, HBO reportedly offered Gandolfini $3 million to not take "The Office" job. In the end, he turned down NBC's offer and accepted HBO's payout. As "The Office" fans know, James Spader would go on to replace Carrell on the series. If Gandolfini had joined "The Office," both the sitcom and the actor's legacy would have been very different — he might have even had a few "Office" characters whacked.