The Small Town Dramedy Hidden Gem You Can Find On Netflix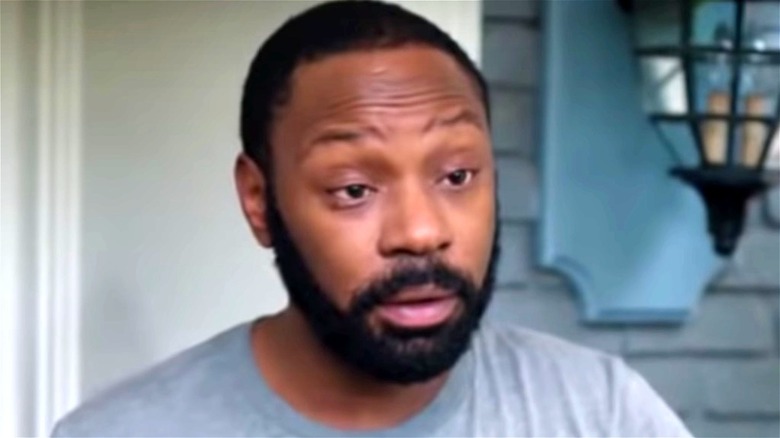 Gunpowder & Sky
There's just too much good stuff to watch. First, there are all the movies and shows released by traditional studios and networks. Then, there are the major streaming platforms, which are all releasing dozens and dozens of movies and TV shows in 2021. Beyond Amazon, Hulu, Netflix, Disney+, and the like, there are also brand-new streaming platforms popping up like Apple TV, Peacock, Paramount+, and more. But how much content is actually available? One survey from July 2020 found that Netflix was offering 3,781 different movies and 1,940 TV shows at one time (via Fox Business). If you're like most of us, you spend way too much time sifting through these mountains of content for something to watch, and often end up unsatisfied anyway. 
But here's a recommendation for a relatively undiscovered dramedy that's currently available to stream on Netflix: "Little Boxes." It's a fish-out-of-water-story about a family forced into an unfamiliar situation — but while another movie might play the scenario for laughs, this one doesn't shy away from the more difficult emotional moments. It's the rare dramedy that's both funny and has something to say.
Little Boxes is a small town movie that's still relevant for 2021
Directed by Rob Meyer from a script penned by Annie Howell, "Little Boxes" is an indie feature that premiered at the Tribeca Film Festival in 2016. It stars Armani Jackson as Clark Burns, a biracial middle schooler whose parents, Mack (the late Nelsan Ellis) and Gina (Melanie Lynskey), uproot their lives and move from Brooklyn, New York to small-town America. The story follows Clark as he struggles to fit in with his mostly white classmates, who expect him to "act more Black." Meanwhile, Mack and Gina find themselves adjusting to a new pace of life after years of living in the city. The cast also includes Oona Laurence, Janeane Garofalo, and Nadia Dajani.
"Little Boxes" currently has a respectable 67% critical approval score on Rotten Tomatoes. Neil Genzlinger of the New York Times praised "Little Boxes" for its unconventional setup, noting that while "countless movies have examined what happens when a country mouse goes to the city, this one shows that leaving a gentrified urban oasis for a small-town world can be just as jolting." Susan Wloszczyna of RogerEbert.com singled out the performance of the three leads, writing that "Lynskey, Ellis, and Jackson are completely believable as a loving family unit going through a rough patch concerning their sense of identity and place."
"Little Boxes" is available on Netflix now.