Marvel's Inhumans Adds Five Cast Members And A Teleporting Dog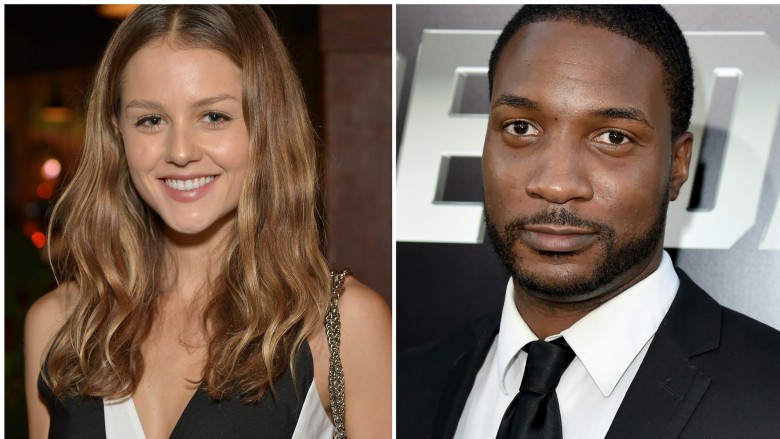 Getty Images
Here's some very bizarre casting news for you: Marvel's highly anticipated Inhumans TV series has added a 2,000 pound teleporting dog.
According to Entertainment Weekly, a bulldog named Lockjaw will take on the part of the pet of Queen Medusa's (Serinda Swan) younger sister Crystal, who will be played by newly added (human) cast member Isabelle Cornish (Puberty Blues). Crystal is the youngest member of the royal family. She has the ability to control the elements.
In addition to Cornish and Lockjaw, the show also added four other human cast members. Eme Ikwuakor (Extant) will play Gorgon, the cousin of Black Bolt (Anson Mount) and the leader of the Attilan military. He can generate seismic waves with his super strong legs and hooves. As someone who would rather fight than talk through problems, Gorgon will butt heads with Ken Leung's strategist Karnak.
Mike Moh (Street Fighter: Assassin's Fist) will play Triton, another cousin of Black Bolt who has a fish-like ability to live underwater. Sonya Balmores (Soul Surfer) joins as Auran, the no nonsense head of the Royal Guards of Attilan and a fierce follower of Black Bolt. Ellen Woglom (Hated) will play an undisclosed character with a job at a private aerospace company. She is described as being "smart, intense, and focused— so focused that oftentimes, social skills take a back seat" and is apparently "primed to be swept up in an adventure."
Game of Thrones star Iwan Rheon was the first announced to join the cast as Maximus, the ambitious brother of Black Bolt. Specific plot details for the series are being kept under wraps, but the synopsis says it will "explore the never-before-told epic adventure of Black Bolt and the royal family." The first two episodes will premiere on IMAX in September of 2017 before the show moves to ABC for the remainder of its eight-episode run this fall. While we wait, see why the planned Inhumans movie never made it to the big screen.