Who Does Paris Jackson Play In American Horror Stories?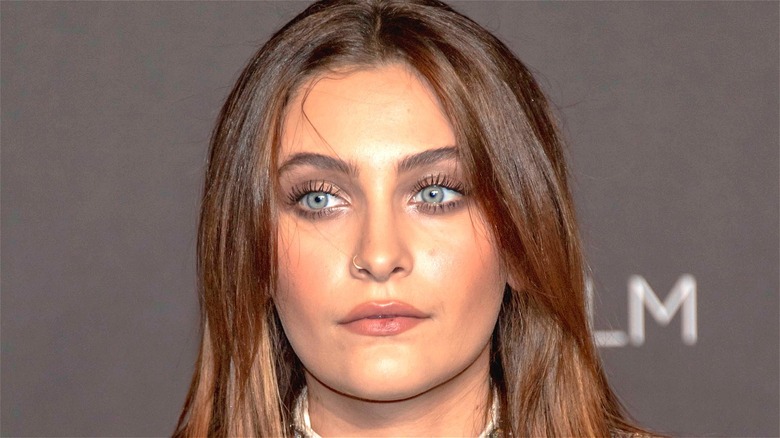 Shutterstock
The cast for "American Horror Stories" already has an interesting variety of roles and actors. As we reported when the show first appeared on the horizon, such veteran actors as Kevin McHale will show up in the miniseries. Insider reports that one episode will feature a fictionalized version of Tipper Gore, and action-horror legend Danny Trejo will portray Santa Claus. Aaron Tveit also has a role, portraying Adam, and Kaia Gerber (daughter of Cindy Crawford) will be in the miniseries as well. Many of these stars can be glimpsed in the trailer that Ryan Murphy posted to his Instagram July 14.
Perhaps the most surprising "get" of the series is Paris Jackson. The daughter of the King of Pop, Michael Jackson, Paris grew up in the spotlight, and has been making strides both as an actress and a musician in recent years. Who will she be playing in the miniseries? We have the scoop.
The role Jackson essays in "American Horror Stories" is...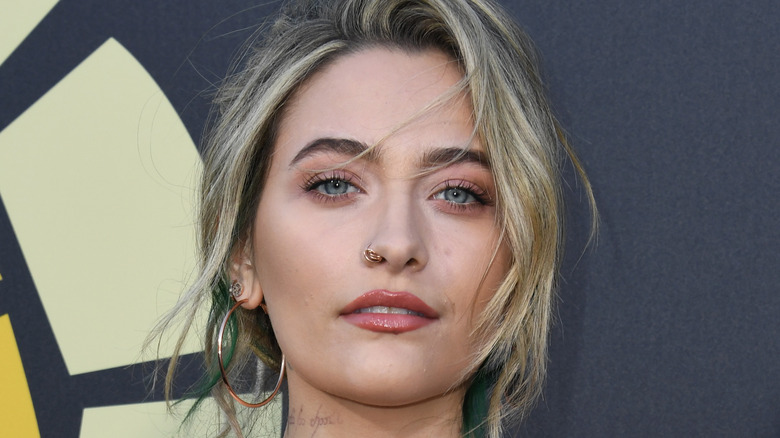 Jon Kopaloff/Getty Images
According to Insider, Paris Jackson portrays the role of Maya in the first two segments of the anthology series, "Rubber (Wo)man Parts 1 and 2." 
This actually won't mark Jackson's acting debut – according to IMDb, Paris appeared on four episodes of the Fox drama "Star" as Rachel Wells, in the 2017 movie "Gringo" as Nelly, Cory in "The Space Between," and Becky on an episode of the MTV spin-off series from the "Scream" franchise. She also has a number of composing credits, having contributed the song "Running for So Long (House a Home)" to the soundtrack of the 2019 film "The Peanut Butter Falcon." 
Ryan Murphy has a penchant for using grown-up child stars or children of celebrities in his work – Chaz Bono, son of Sonny Bono and Cher, appeared in the Cult season of "American Horror Story," and Macaulay Culkin has a role in the upcoming "American Horror Story: Double Feature." Jackson will also be back in "Double Feature." If the "AHS" tradition of using the same actors in subsequent seasons continues, we could see more of her in the future.