This Is How Long Tom Hiddleston Wants To Play Loki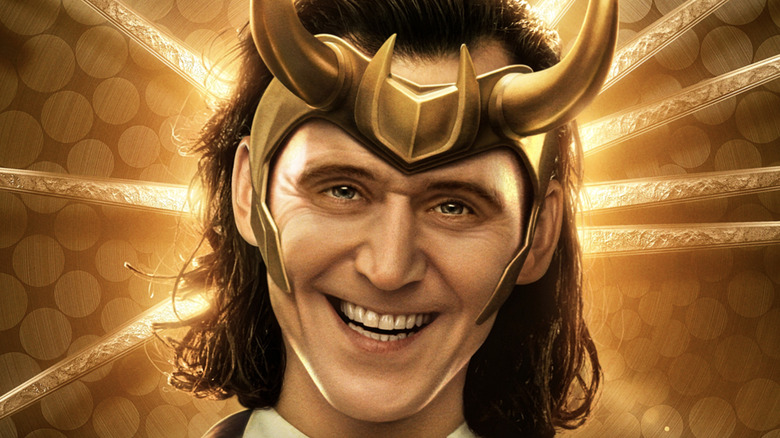 Marvel Studios/Disney+
Contains spoilers for "Loki"
Tom Hiddleston has been a member of the Marvel Cinematic Universe for a long time now. The actor made his MCU debut as Loki, the God of Mischief, a decade ago in 2011's "Thor," and has remained a major player in the Marvel world ever since. The character has "died" multiple times over the course of his MCU tenure, but not even that has stopped him from continuing to pop back up in new Marvel films and shows. The studio even found a way around the character's actual death in 2018's "Avengers: Infinity War," creating a time-travel loophole in 2019's "Avengers: Endgame" that allowed Hiddleston's God of Mischief to come back again.
That return came this year in the form of "Loki," a Disney+ original series from Marvel Studios that places its focus squarely on the God of Mischief — and the many forms he can take. The series, like "WandaVision" and "The Falcon and the Winter Soldier" before it, proved to be a massive success for Marvel, earning widespread praise and acclaim from both die-hard comic book fans and TV critics alike. As revealed in Episode 6, "Loki" has already been greenlit for a second season, which will see Hiddleston reprising his role as its titular character yet again.
It doesn't sound like Hiddleston has any plans — or interest — in ending his MCU run anytime soon either.
He wants to keep playing Loki for as long as he can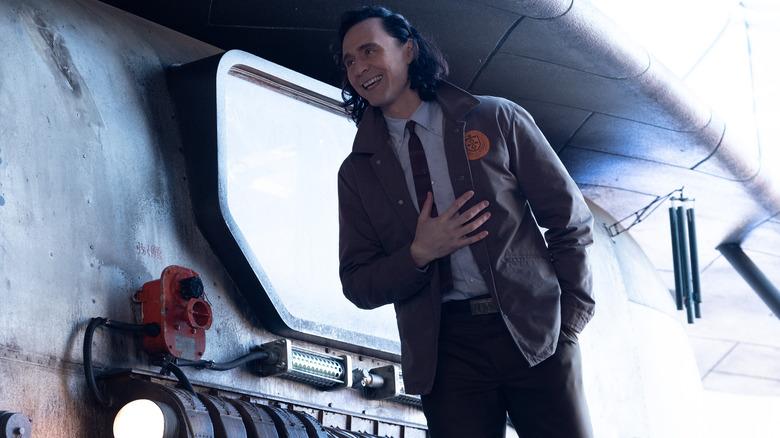 Marvel Studios/Disney+
During a recent Tumblr Q&A session, Tom Hiddleston was asked if he'd be open to playing Loki for the rest of his life. The actor gave a gracious response. 
"Would I? Yeah, absolutely. I'm so lucky that I've got to play Loki for this long, and you know, I feel like he's such an interesting character who's been around in human consciousness for so long," said Hiddleston. "And he's got so many different aspects, so many different complex characteristics, that it feels like every time I play him, I find out something new or we get to evolve him or take him down an avenue that we haven't gone down before."
Hiddleston went on to acknowledge how long Loki has been around in the MCU before further emphasizing his continued interest in playing him, saying with a laugh, "He's been around for a while. I think he's going to be around for a lot longer. Meanwhile, I'll just hold on for as long as people want me to hold on for." 
The longtime MCU actor's comments come on the heels of the "Loki" Season 1 finale, in which the trickster god is forced to make some difficult decisions and is left stranded in uncertain territory. Hiddleston, meanwhile, continues to receive recognition and praise for his performance as the character.
Fortunately for Hiddleston, it doesn't seem like he's the only one interested in keeping his portrayal of the character going, considering just how many times Marvel Studios has gone out of its way to bring him back. He's proven himself to be just as integral a fixture in the MCU as almost any other hero or villain, and thanks to the time travel wackiness of "Loki," there are still plenty of strange and exciting adventures available for him to go on moving forward. Loki been around for a while, sure, but at this point, there's no reason to believe Marvel will ever truly want to say goodbye to its beloved God of Mischief — or the man who plays him.