The Real Story Behind The Pokemon GO Prank Kelly Marie Tran Played On The Star Wars Set - Exclusive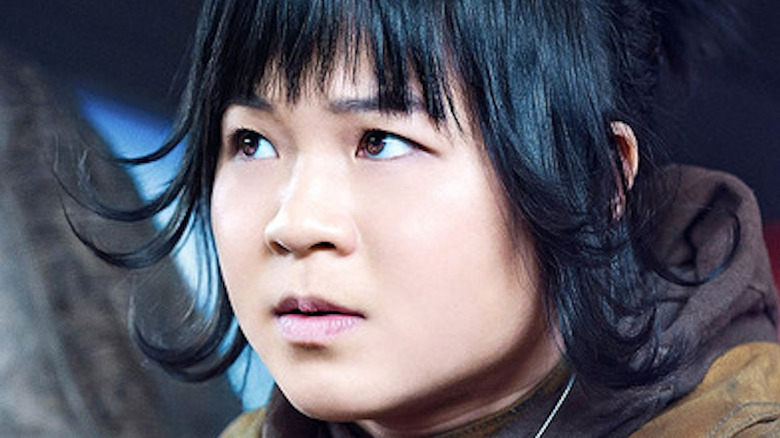 Disney/Lucasfilm
On the surface, "Stars Wars" and "Pokémon GO" have little in common aside from being wildly popular with a fervent fan base. But look a little closer and you'll discover that some of those fans have a direct link to the "Star Wars" film franchise.
Enter "Star Wars: The Last Jedi" writer-director Rian Johnson and actor Kelly Marie Tran, who plays Rose Tico in the "Star Wars" sequel trilogy. The two are huge "Pokémon Go" fans, so much so that in 2020 Johnson directed an ad for the augmented reality mobile game. The filmmaker recently caused a commotion when he publicly revealed his "Pokémon Go" stats and avatar via Twitter, which showed he had reached an impressive Level 42 in the game.
Tran had previously disclosed that she played a Pokémon Go-related prank on Johnson on the set of "The Last Jedi," which was filming when the mobile game was first released and, in an exclusive interview with Looper, she finally revealed the real story behind the prank.
Kelly Marie Tran's Pokemon GO prank briefly shut down filming of The Last Jedi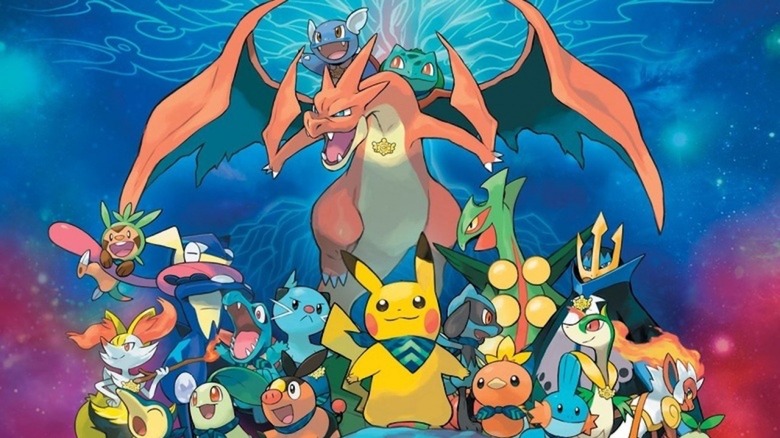 Niantic
"Pokémon Go" uses smartphone location tracking and mapping technology to create an augmented reality in which players can catch and train Pokémon characters in real locations using the illustrated Pokédex encyclopedia full of different characters to find in each region of the game. Some characters are more coveted and harder to find than others, such as a Pikachu — which at one point was highly sought after on the "Star Wars: The Last Jedi" set. And this is where Tran's prank comes into play. "I hope that I don't get in trouble for sharing this," Tran said, "but I think that Rian will be okay with it. Some of my favorite memories of being on 'The Last Jedi' set was that 'Pokémon GO' just came out and we were all so involved in it. We'd get in trouble because we'd have our phones out. And on a 'Star Wars' set, you're not supposed to have your phones out because everyone's afraid that photos [of the set] will go everywhere. And I was like, 'Dude, I'm just trying to catch a Weedle.'"
Tran continued. "One day I played a prank on Rian because we were all really excited to catch a Pikachu. So I drew a Pikachu outside in chalk, and John Boyega and I, we were about to do a take, and I was like, 'Rian, there's a Pikachu outside! You have to go outside!' And we stopped the entire set. I'm going to get in trouble. I don't know how much money we wasted doing this. But Rian went outside to look for Pikachu." Clearly, there were no hard feelings about the prank, and Tran and Johnson are friends to this day. "He recently asked me to go on 'Pokémon GO' and help him get more points by becoming best friends, and so I did," says Tran, adding, "I have so many stories like that about 'Star Wars' that I wish that people could have been there for. It was just a magical, otherworldly experience."
Tran's most recent project, the spoken-word poetry musical "Summertime," which she executive produced, is currently in theaters.