How Chelsea Field Really Felt About Joining Husband Scott Bakula On NCIS: New Orleans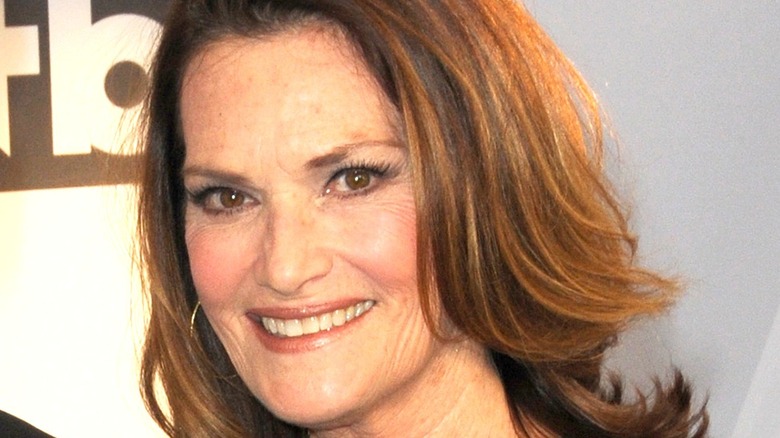 Shutterstock
Actress Chelsea Field has had a storied career, including roles in "Masters of the Universe" and the '90s actioner "The Last Boy Scout." Her TV career also saw her guest star on "Airwolf", "Thirtysomething", "Tales from the Crypt," "Cold Case", "Without A Trace", and numerous TV movies like "Murder C.O.D." and "The Omen," per IMDb.
After appearing on the original flagship series "NCIS" as an entirely different character, she later entered "NCIS: New Orleans" in a recurring role as New Orleans Assistant D.A. Rita Devereaux, an old friend of Special Agent Dwayne Pride (Scott Bakula). At first, their connection is just platonic, but Rita eventually becomes Pride's long-time girlfriend, and in the last episode, his wife.
What many fans of "NCIS: New Orleans" may not know, however, is that Bakula and Field are married in real life. Here's more on their relationship history and how both actors felt about working together professionally while on the show.
Scott Bakula and Chelsea Field loved working with each other on set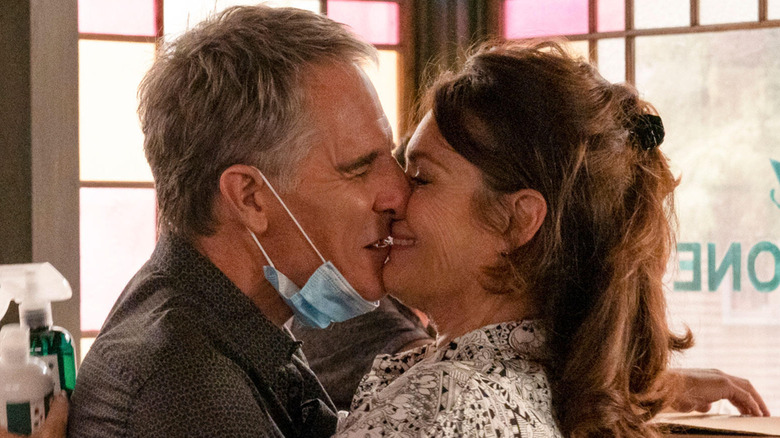 CBS Television
Scott Bakula and wife Chelsea Field originally dated for 15 years before tying the knot in 2009. Bakula already had two children from his first wife, Krista Neumann, before he and Field had two sons of their own, per Country Living.
In a 2020 interview, Field told TV Insider that it was easy to demonstrate her character's Rita's love because her husband was a lot like Pride in real life. "Pride has a lot of characteristics that are essential to Scott: his integrity, his commitment to work, his maybe overreaching responsibility sometimes. Scott is an amazing human being ... Sometimes I don't even have to act!" she revealed.
Meanwhile, Bakula said that he personally loved working with his wife on the "NCIS: NOLA" set. Speaking to Country Living, he noted his respect for her craft. "I love working with her, we've worked together a bunch before," the actor said. "She makes me a better actor because she works more intensely and more deeply than I tend to work."
If you'd like to catch up on Pride and Rita's love story, including their wedding as shown in the series finale, you can watch every episode of "NCIS: New Orleans" on Paramount+.