James Gunn Makes A Bold Statement About Harley Quinn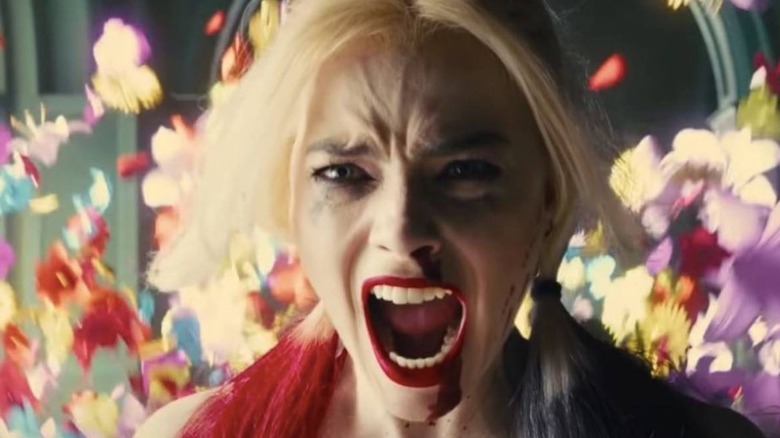 Warner Bros. Pictures/DC Films
On the surface, James Gunn would appear to have it all in Hollywood. He showed just how weird the Marvel Cinematic Universe could become by successfully launching the "Guardians of the Galaxy" franchise, which came in handy when DC swooped him up to helm 2021's "The Suicide Squad." Between all of that, he still has time to bring the DC Extended Universe to HBO Max by being a writer, producer, and director for the upcoming "Peacemaker" series based on John Cena's character from "The Suicide Squad."
It's hard to believe such a legacy was thrown into limbo a few years ago when Gunn was temporarily fired from filming "Guardians of the Galaxy Vol. 3" due to insensitive tweets. In a recent piece from The New York Times, the filmmaker explains hearing about the news from Marvel Studios President Kevin Feige. Everything seemed up in the air about what he'd be able to do next, but fortunately, Warner Bros. came calling. 
Now, things look brighter than ever for Gunn with an R-rated "Suicide Squad" movie having the full potential to be his magnum opus. It looks like a rip-roaring good time from the trailers, and even Gunn has some pretty impressive things to say about it, specifically when it comes to Margot Robbie's Harley Quinn.
James Gunn says Harley Quinn belongs in the pantheon of comic book characters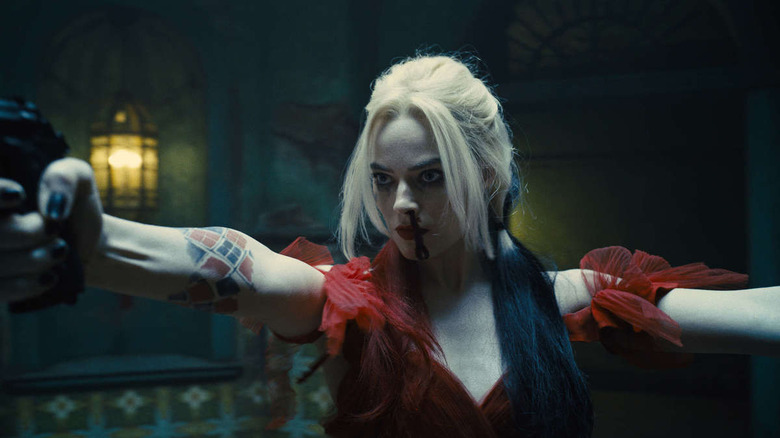 Warner Bros. Pictures/DC Films
Harley Quinn has been an icon ever since she debuted in "Batman: The Animated Series" in the 1990s. From there, she's appeared in comic books, video games, and live-action movies, most notably with 2016's "Suicide Squad" and "Birds of Prey." It's an impressive rise for the villain turned anti-hero, and Gunn thinks she deserves even more respect than what she already has. 
Regarding Harley's legacy, Gunn said this to NYT: "For me, Harley Quinn belongs on the wall next to Batman, Superman, Wonder Woman, Captain America, Spider-Man, Hulk." It's a bold statement. All of those characters came into existence between the 1930s and 1960s. Harley arrived relatively new to the party several decades later, but few would argue about her lasting cultural impact. 
Gunn mentions how writing her character for "The Suicide Squad" was challenging in certain aspects. Most people didn't have a good handle on Star-Lord and Rocket Raccoon before they entered the MCU. Therefore, if Gunn changed anything, no one except the most dedicated of comic book readers would notice. But everyone knows who Harley is. As he explains, "Harley was pretty incredibly written by Paul Dini from the beginning, and so to be able to capture the essence of that character — her chaotic, sweet nature — and give her her due as the trickster and allow her to go wherever she wants, was surprising even to me as a writer."
Harley's always a highlight of whatever project she's in. There's no reason to think "The Suicide Squad" will be any different, and perhaps, the movie will officially cement her place on the Mount Rushmore of comic book icons. 
James Gunn isn't the only one passionate about The Mistress of Mayhem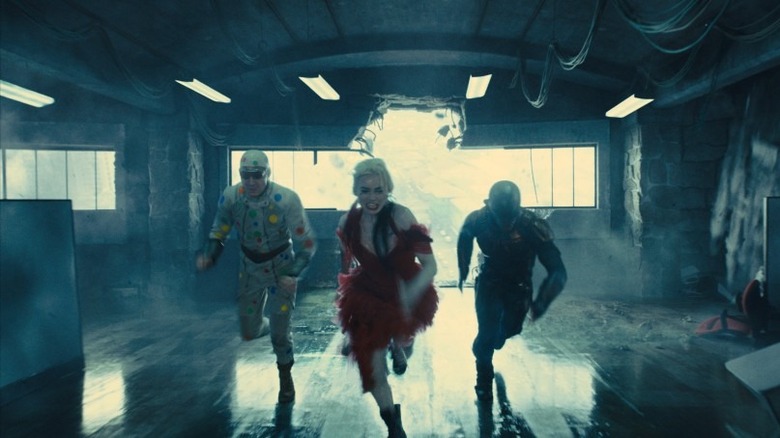 Warner Bros. Pictures/DC Films
There will be people out there quick to dispute Gunn's claims. They may counter that she's a popular Halloween costume, but putting her up against the likes of Superman is a bit of a stretch. However, it's hard to argue with the cold, hard facts.
In 2020, a poll sought to uncover the most popular comic book heroes and villains, and coming in at number eight on the villain side is Harley Quinn (via New York Post). She beat out fan-favorite characters like Loki and Mystique, but she probably wouldn't be happy to see her old beau, a.k.a. Joker, take the top spot. That's an impressive feat all on its own, but things only grow more impressive when you look at her sales within comic book shops.
Tom Bacon wrote an article for Vocal in 2016 that explained how Harley Quinn #1 was the best-selling comic book for August 2016 for either DC or Marvel. Even her second solo issue remained in the top 10 for that month, so it's clear comic book fans have no problem seeing what the anti-hero's up to off of the big screen. This success likely led to DC Comics co-publisher Jim Lee stating, "I refer to [Harley Quinn] as the fourth pillar in our publishing line, behind Superman, Batman, and Wonder Woman" (via Vulture).
With all of this in mind, it's clear Miss Quinn isn't going anywhere any time soon. While it's unclear what her next feature film will be, you can see her wacky antics next when "Harley Quinn" Season 3 drops on HBO Max at some point in the near future.