The Next Star Trek Movie Has Landed A Huge Marvel Director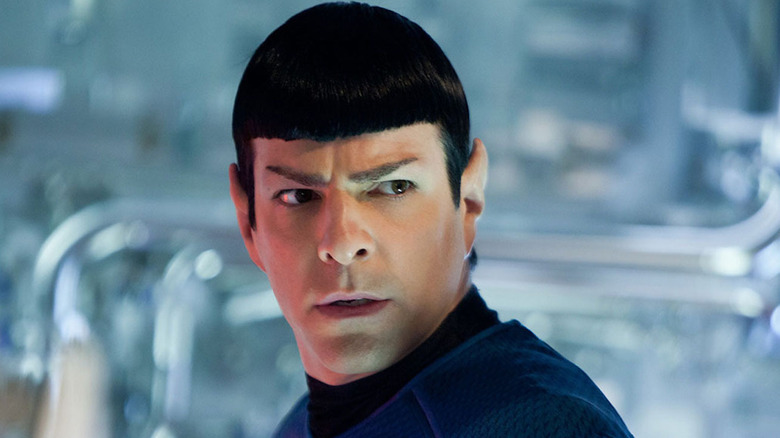 Paramount Pictures
Production on the new "Star Trek" picture hasn't quite reached warp speed, but it's definitely picking up steam. The eagerly-awaited film has a greenlit screenplay in place, and even has an official release date set for June of 2023. Now, it seems the fast-tracking sci-fi spectacular has just scored a major name for the director's chair. 
The path to the screen for the next "Star Trek" movie has been plagued by false-starts and even outright cancellations, with everyone from Quentin Tarantino and "Fargo" creator Noah Hawley failing to get a project off the ground. What sort of story this new director will bring to the screen with his new movie remains a mystery. We do know, however, that they'll be working from a screenplay by Lindsey Beer and Geneva Robertson-Dworet, the latter of whom also penned the Marvel Studios smash hit "Captain Marvel."
This director's success is widely distributed among TV shows, as he's been one of the hottest director's in television for the past two decades, earning credits on lauded series like "It's Always Sunny In Philadelphia," "Mad Men," "Fargo," "Game of Thrones," and "Succession." The upcoming "Star Trek" picture will, however, only be his second feature film, after his overlooked 2014 indie gem "Cut Bank." Given his history, and his hyper-stylish work on a recent Marvel series, there's little doubt the next "Star Trek" movie is in capable hands.    
Matt Shakman is the new captain of the franchise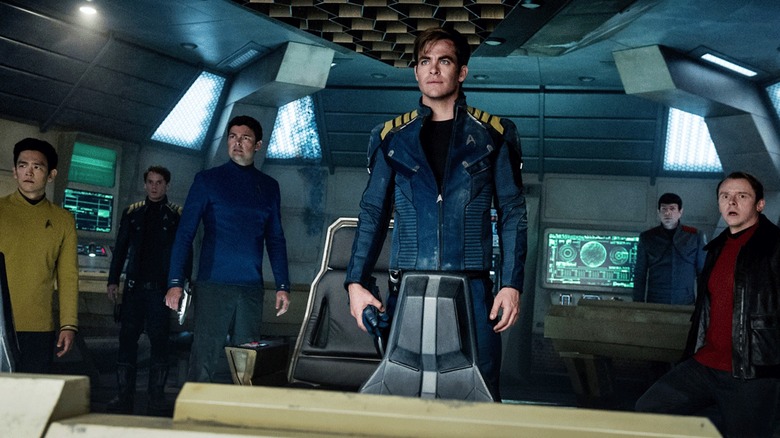 Paramount Pictures
Deadline is reporting that Matt Shakman will be calling the shots on the next "Star Trek" movie. If that name sounds familiar to you, it's because Shakman has just earned some serious superhero cred by directing all 9 episodes of Marvel's smash hit Disney+ show, "WandaVision." He also earned himself an Emmy nomination (Outstanding Directing for a Limited or Anthology Series or Movie) for his work. That nomination was one of 23 (per Collider) earned by "WandaVision," which is a mammoth haul by any standard.
J.J. Abrams — who served as director on the 2009 "Star Trek" reboot and produced both of its sequels — will also be returning to produce the next iteration of the fabled sci-fi franchise. Abrams' return would logically lead one to believe the upcoming film may be a new chapter in the story he began with that '09 reboot, likely returning principle cast members such as Chris Pine, Zoe Saldana, Zachary Quinto, and Simon Pegg. Likewise, the June 9, 2023 release date seems tight if "Star Trek" producers are  looking to recast the franchise. As of this writing, Paramount bosses have not confirmed if the new project is a follow-up to 2017's "Star Trek: Beyond."
While we wait to learn the who's and what's of the new "Star Trek" movie, it's beyond exciting to know the film is officially on the way.