This Iconic Actor Is Lobbying To Be Cast In Star Wars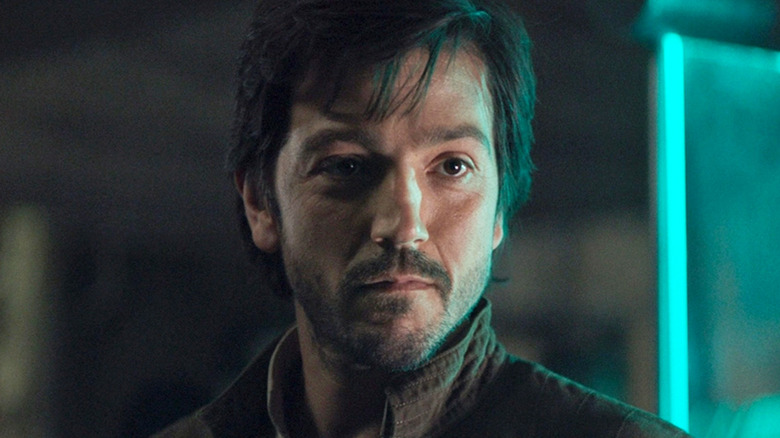 Walt Disney Studios Motion Pictures/Lucasfilm
It's no secret that most actors would love the opportunity to enter the "Star Wars" universe. Since the 1970s, the franchise has held the ability to launch careers and turn actors into household names. Thanks to a slew of "Star Wars" series making their way to Disney+ in the near future, including a show centered on Ewan McGregor's Obi-Wan Kenobi, more characters have the chance to enter the threshold and have their faces plastered on lunch boxes and backpacks.
One of the most exciting series to soon become must-watch television is "Andor," which will center on Diego Luna's Cassian Andor, first introduced in "Rogue One: A Star Wars Story." He met his demise by the end of that film to get the Death Star's weakness to the Rebel Alliance, but the show will depict what his life was like before that heroic mission. By the end of the show's run, audiences will be able to watch "Rogue One" with a newfound appreciation. 
Cassian had a whole life before the events of the "Star Wars" spinoff, and there are bound to be plenty of new faces for viewers to fall in love with, too. While there's not much information on who could join Diego Luna in the upcoming series, one actor has thrown his hat in the ring to land a prominent role.
Gael García Bernal wants to go to a galaxy far, far away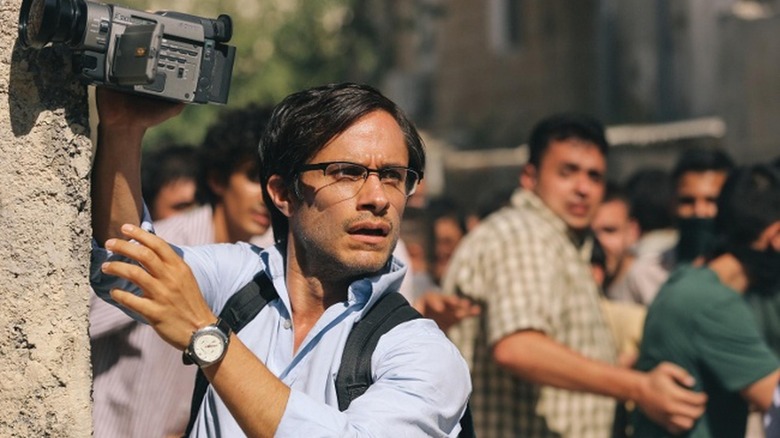 Open Road Films
Diego Luna and Gael García Bernal both broke out to mainstream audiences in 2001's "Y tu mamá también," directed by future Academy Award winner Alfonso Cuarón. It quickly became one of the most beloved non-English films to make its way to the United States, and it introduced the actors to wider audiences. They both went on to larger projects, with Luna joining the "Star Wars" franchise and Bernal lending his voice to Pixar's "Coco." The latter will next be seen in M. Night Shyamalan's highly anticipated "Old," and he'd soon join Luna on Disney+ if he had his way.
In an interview with The Independent to discuss his 2021 projects, Bernal brings up Luna's career, and he has an exciting pitch for how he could enter the "Star Wars" franchise: "If Cassian Andor ever needs to find his lost brother or something, then maybe they can call me. Or his antagonist. That would be cool actually! In a galaxy far away! I mean, I am curious. If something comes along that is interesting like that ... I would consider it, I guess." This is far from an official confirmation, and with no word on what direction the "Andor" series will take, it's unclear what role, if any, would be suitable for Bernal's talents. 
Even if Bernal doesn't make it into "Andor," there's no doubt audiences would love to see him in another "Star Wars" project down the line. There's certainly plenty to choose from.