Netflix Subscribers Are Falling For This Forgotten Reese Witherspoon Rom-Com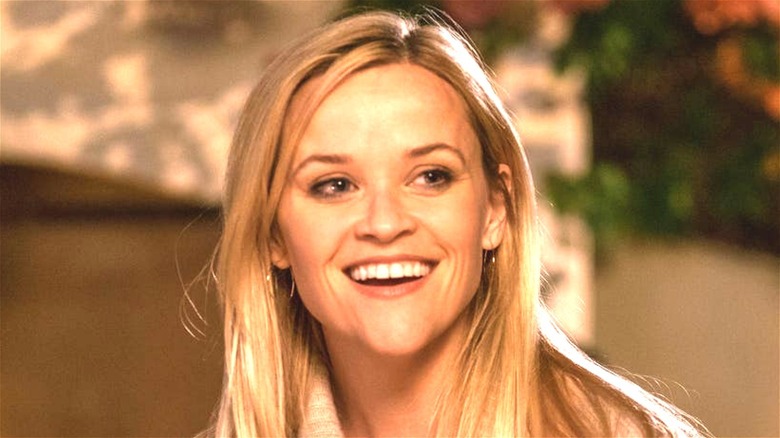 Open Road Films
Listen, sometimes we all need a break from engaging with sumptuous period dramas and genre-bending superhero movies. And in those times, what goes down easier than a feel-good rom-com that you can just get lost in? Netflix has you covered on that front. The under-the-radar Reese Witherspoon flick "Home Again" was added to the streamer in July and subscribers are clearly vibing with the film. It's currently on the list of the top 10 most viewed movies on Netflix.
In "Home Again," Witherspoon plays Alice, a single mom making some changes in her life as she enters her 40s. She is the daughter of a famous and deceased movie director, a detail that becomes important when she goes out with her friends one night and hits it off with a trio of young filmmakers whose careers are on the rise. Alice invites Teddy (Nat Wolff), George (Jon Rudnitsky), and Harry (Pico Alexander) to live in the house she inherited from her father, both out of kindness and to see if exploring a fling with a younger guy is something that might make sense in this new phase of her life.
If a plot full of silly hijinks and a movie set in a well-appointed Los Angeles house sounds dreamy, then "Home Again" should go on your must-see list. It should also be noted that writer-director Hallie Meyers-Shyer comes from filmmaking royalty herself. Her father is "Baby Boom" director Charles Shyer and her mother is rom-com queen Nancy Meyers, who is one of the producers of the film. Thankfully for fans of the genre, Meyers-Shyer is certainly following in her parent's footsteps.
Home Again is the product of rom-com royalty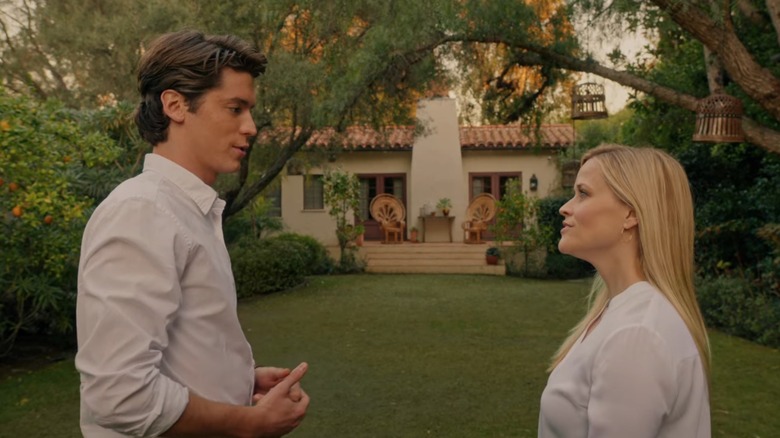 Open Road Films
Although "Home Again" represents Meyers-Shyer's own take on the rom-com genre, she's also been open about the inspiration she gleaned from being raised by two filmmakers. As she told Women and Hollywood during an interview, " I never ran from it ... I think since I took such an interest in it at a young age my parents really nurtured that interest and educated me a lot in film history."
And the education in the literal process of filmmaking was only one part of what her parents gave her. When asked about being a woman director, Meyers-Shyer said, "when I decided I wanted to direct, it didn't seem to me that that was a far-fetched idea at all. I grew up with a woman directing and it's a very natural job for a woman. It seems like a woman's job in my house. For me that was a no-brainer."
In a separate interview with NPR, Meyers-Shyer also opened up about her work being compared to her mother's. "I feel very good about the comparison ..." she declared. "So obviously the comparisons are probably because I'm her daughter, mostly, but I also think that she's synonymous with the genre and I think it's been a positive influence."
You can currently catch "Home Again" on Netflix.