The Dexter Revival Has Found Its Villain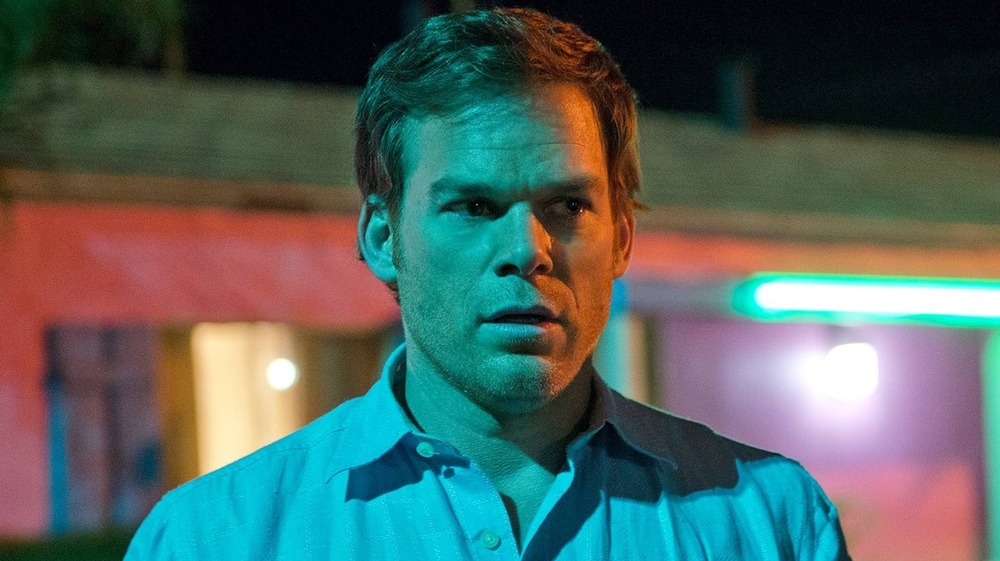 Showtime
With 8 seasons and 96 episodes under its belt, Showtime's crime drama Dexter wrapped up its tenure on September 22, 2013. Although, as if saying goodbye to Michael C. Hall's murderous forensic technician wasn't easy enough for fans, it didn't help that the series finale missed the mark for the vast majority of audiences. Dexter Morgan's knee-jerk turn from a calculated serial killer into an illogical coward made it difficult for die-hard viewers to accept that the show was over — leading to a persistent outcry from the masses for at least one more run, that would give the vigilante the closure he deserves.
Thankfully, after seven long years of vocalizing their frustration into the void, Dexter fans finally got the news they'd hoped for. As reported by Vulture in October of 2020, Showtime announced that a ninth season of the program was in the works, with Hall returning to the title role for the incoming 10 episodes. Since that announcement, details about the revival have come out in a slow drip, but, to make up for the lack of info, a major casting revelation hit the internet on January 5, 2021. 
Now, it has also been confirmed what notable actor will be responsible for portraying the main antagonist in the coming episodes, and it's quite a doozy.
Clancy Brown is the "big bad" of Dexter season 9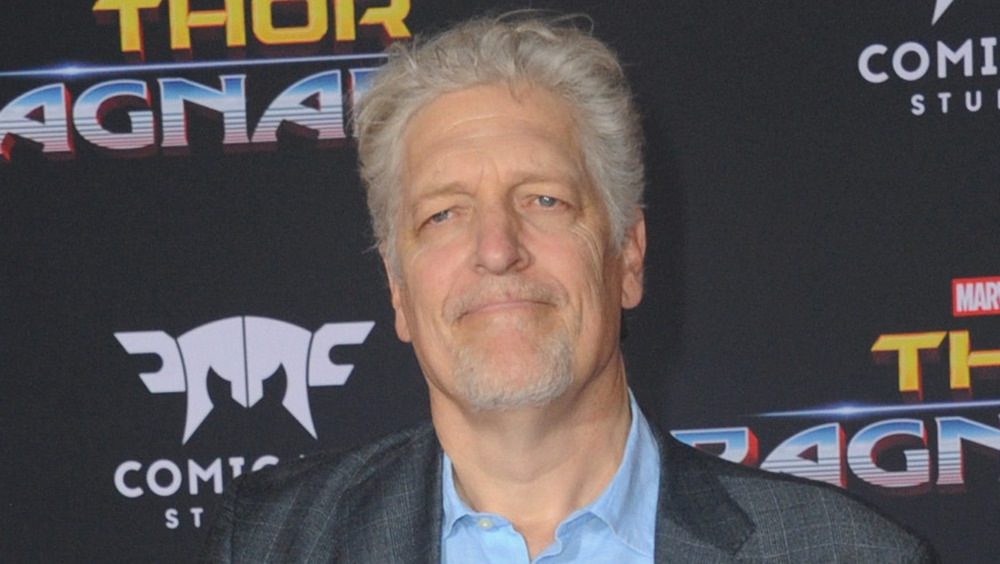 Albert L. Ortega/Getty Images
Per TV Line, veteran actor Clancy Brown — star of SpongeBob SquarePants, Starship Troopers, Thor: Ragnarok, and, most recently, The Mandalorian — has signed on as a series regular for Dexter season 9, in the main antagonist spot. He'll reportedly take up the role of small-town resident and "unofficial" mayor of Iron Lake, named Kurt Caldwell, who, per his official character description, seems like a true force to be reckoned with ... should you end up on his bad side.
As the bio states, Caldwell "realized the American dream by going from driving big rigs, just like his father did, to now owning several trucks and the local truck stop." It continues, describing him as "Powerful, generous, loved by everyone — he's a true man of the people. If he's got your back, consider yourself blessed," and concludes with a menacing warning: "But should you cross Kurt, or hurt anyone that he cares for, God help you."
If you combine that description with Clancy Brown's penchant for playing physically imposing and all-around intimidating characters like Surtur and Sergeant Zim, it sounds like Dexter Morgan will have his hands full this season. Looking back at the roster of previous Dexter villains, including actors such as John Lithgow, Jimmy Smits, and Edward James Olmos, Brown definitely has some big shoes to fill. However, given his talents, it's unlikely he'll have any trouble measuring up ... and perhaps he'll find more success than them in taking down the titular character.