Tom Cruise's Highest-Grossing Movie Might Surprise You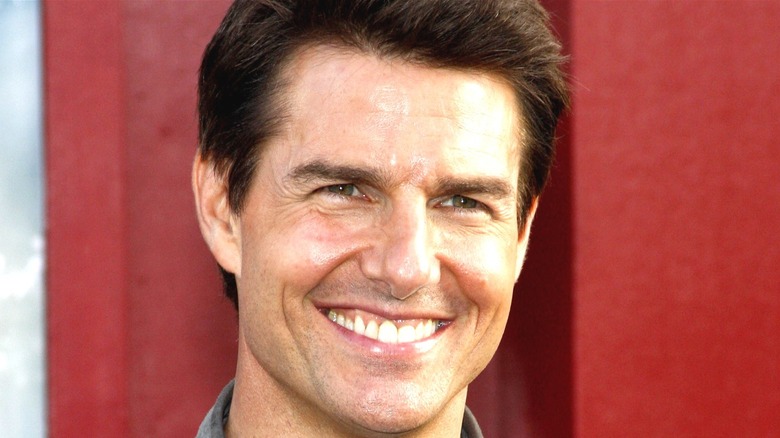 Shutterstock
Ever since sliding into audiences' awareness in white tube socks and that infamous button-down shirt in 1986's "Risky Business," Tom Cruise has reigned supreme in moviegoers' collective unconscious as the definition of a capital-letter "Movie Star." Decades after Cruise's meteoric rise in the late '80s — and despite his somewhat mercurial relationship with the press — the formula for box office success still seems to be Tom Cruise plus death defying stunts plus sprinting for long periods of time plus saving the world from impending doom plus getting the girl equals dollar signs, particularly when it comes to action movie franchises of the non-superhero persuasion. 
With "Top Gun: Maverick" slated to (finally!) hit theaters in November, it's worth taking a look through the Tom Cruise archives to see which film from his extensive portfolio of insta-hits grossed the most money. Spoiler alert: Yes, it's an action movie, and no, he didn't use a stuntman for any of it.
Fans haven't fallen out of love with Ethan Hunt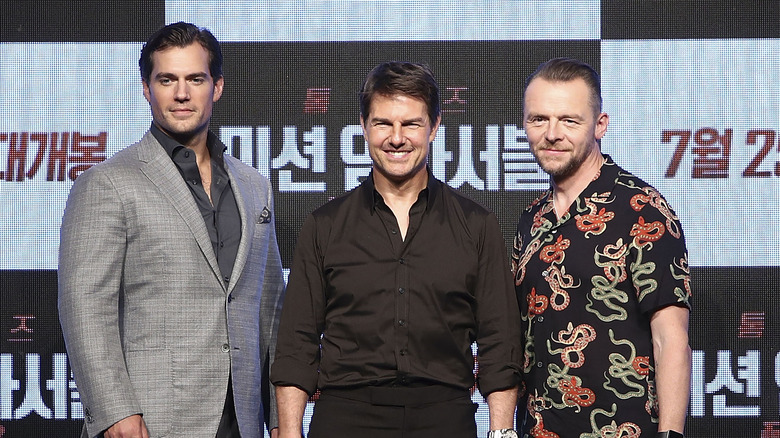 Kevin Winter/Getty Images
Some might expect the Oscar-winning "Rain Man" or the commercial success but critical failure that was 2017's "The Mummy" to be the highest-grossing Tom Cruise film in history, but they'd be wrong. In reality, that honor goes to a fresh installment in a familiar franchise. 
In 2018, moviegoers worldwide spent a collective $787.2 million to get another taste of Cruise's charismatic daredevil Ethan Hunt in "Mission: Impossible — Fallout," making it Cruise's highest-earning feature to date (via the Numbers).  This most recent installment in Ethan Hunt's epic saga finds Cruise teaming up with another Hollywood megastar: monster killer, dog lover, possible demi-god, and the Man of Steel himself, "The Witcher" star Henry Cavill. With two big names piloting director Christopher McQuarrie's latest smash hit, and Simon Pegg returning as Benji, showcasing his usual irresistible elan, audiences flocked to see "Fallout," which earned $60 million in its opening weekend alone (via Box Office Mojo).
A number that high could be hard to beat, but with all the buzz surrounding the upcoming "Mission: Impossible 7," Tom Cruise — who not only starred in, but also co-produced all six "Mission: Impossible" films — just might be able to surpass his own record. No wonder he's always grinning.