There Was Almost A Mutiny On The Set Of This Famous Sci-Fi Horror Movie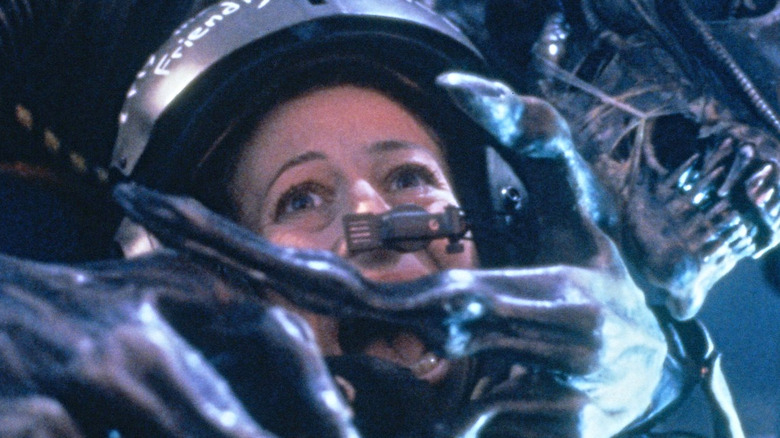 20th Century Studios
Wrangling actors on the set of a big-budget Hollywood production can be trying, to understate the obvious. Juggling egos and expectations — including those of the director and producer — can cause strife on even the most harmonious of sets. Sometimes peace can be achieved. But other times, some actors, a few crew members, or even the full cast of a movie will walk off set in reaction to unfair treatment or choices that they don't agree with.
One such incident happened on the set of a classic sci-fi horror flick, helmed by a director who's now well-known for his immersive universes but back then was just diving into the waters of feature filmmaking. Which movie nearly had a full-blown mutiny on set, and how was it calmed down so that a finished product could be shot and delivered, going on to become a true legend in the horror genre? Let's discuss.
Foreign relations weren't warm on the set of Aliens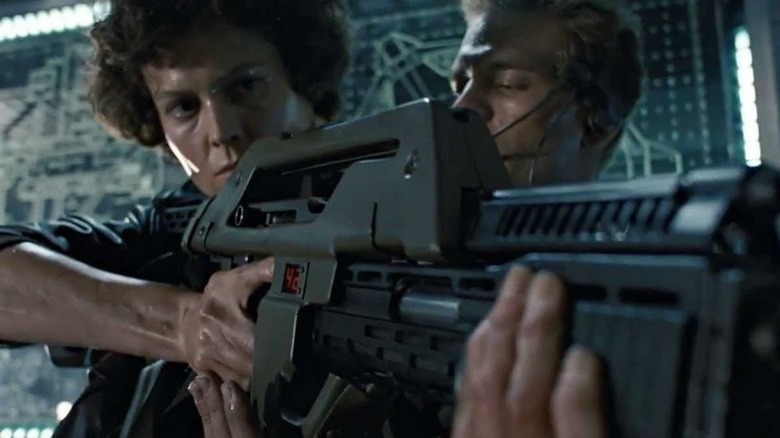 20th Century Studios
According to Slashfilm and extensive DVD extras on various "Aliens" releases, 1986's "Aliens," its crew, and director James Cameron had an on-set dustup over working norms. The incident was nicknamed "the Tea Trolley Mutiny," and occurred at Pinewood Studios, the English film mecca where "Aliens" was shot. 
From the beginning of the "Aliens" shoot, relations between Cameron and the film's crew had never been what one would call friendly. "The Pinewood crew were lazy, insolent, and arrogant. There were a few bright lights amongst the younger art department people, but for the most part, we despised them and they despised us," Cameron told Rebecca Keegan in an interview for her book "The Futurist: The Life and Films of James Cameron," as quoted by Slashfilm. 
Reportedly used to two breaks a day and being able to leave work at 5 o'clock, the crew members are said to have disapproved of Cameron's more marathon-style way of making a film and made note of his inexperience (he was 31 years old at the time, and this was his first studio feature). Cameron, in turn, had to deal with the fact that the studio's union crew came part and parcel with shooting at Pinewood.
Cameron's relationship with first assistant director, Derek Cracknell, was particularly contentious. It reportedly had gotten so bad that they were falling behind schedule, and Cameron wanted to fire Cracknell. The first assistant director and the crew responded by walking off the set en masse in the middle of a shooting day. Cameron threatened to move the film out of England, but cooler heads prevailed.
Cameron spoke to the crew, begging them to help instead of complicate things, and he would do the same in return. After grievances were aired during an hour-long meeting, Cameron agreed to respect the crew members' need for breaks, and they agreed to give him more respect as the director.