This Is The Song In The 2021 Volvo 'Pure Electric' Commercial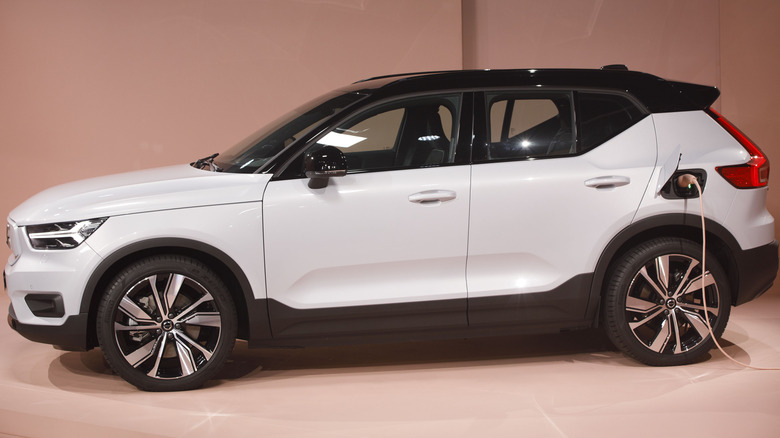 Bloomberg/Getty Images
If the new commercial for Volvo's electric-powered XC40 Recharge has you inadvertently tapping your toe and bobbing your head à la "A Night at the Roxbury," there's a good reason for that. The commercial showcases Volvo's newest 100% electric SUV (which comes complete with a built-in Google Assistant) and asks drivers to "recharge life." What viewers will find most energizing about the ad has less to do with a new wave of clean fuel and everything to do with new wave music.
The new ad employs an irresistibly catchy and beat-heavy track released by the English new wave rock band New Order in 1983, both as a single and as a song on their second album, the critically acclaimed "Power, Corruption & Lies." What exactly is that song, and why do even those listeners unfamiliar with the new wave movement of the late '70s and early '80s find they're so familiar with this particular tune?
A great song on any day of the week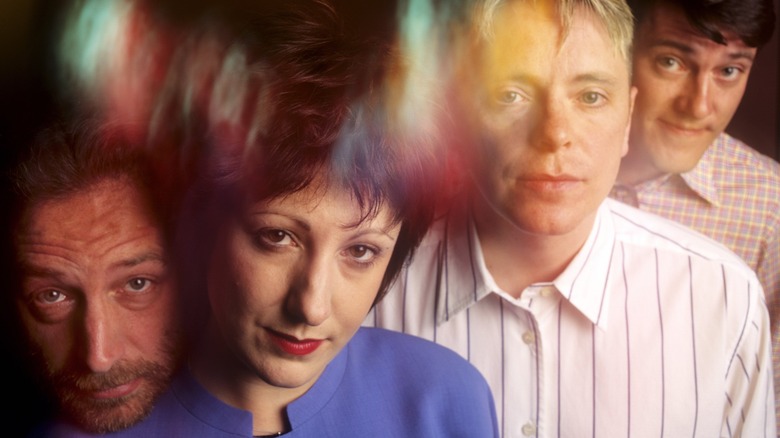 Bob Berg/Getty Images
For starters, even if you were born decades after New Order's synthesized, futuristic version of punk burst onto the scene (with guitar and silky-yet-robotic vocals provided by Bernard Sumner, drums and bass provided by Stephen Morris and Peter Hook, respectively, and that all-important instrument of the 1980s, the keyboard, enthusiastically delivered by Gillian Gilbert) pop culture has had an affinity and nostalgia for the 80's ever since they ended. 
Just as '90s fashion trends came back with a vengeance in the first quarter of the twenty-first century, the upbeat and often dance party-worthy music of the era of big excess, big hair, and big greed, has pervaded contemporary radio stations and influenced more than a few modern musicians. In fact, the very song used in Volvo's new ad, New Order's (original version of) "Blue Monday," was introduced to a new generation of music lovers in the late '90s by the "electronic/'death pop'" band, Orgy. It makes sense that a classic brand like Volvo would go with a classic (yet oh-so-modern) beat to back its latest creation: a familiar-looking vehicle with some anything-but-familiar features.