How Lovecraft Country Co-Star Michael K. Williams Feels About The Series And His Emmy Nomination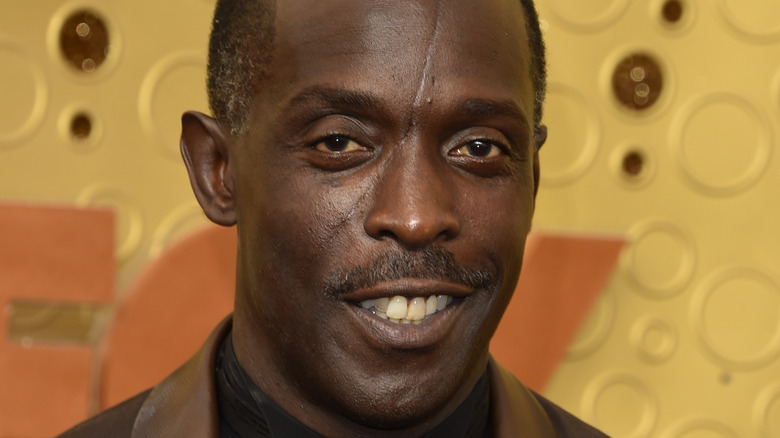 John Shearer/Getty Images
The 2021 Emmy nominations are here, and they feature a refreshingly large amount of nods to genre shows, from "The Mandalorian" to "The Boys." One particularly interesting nominee is "Lovecraft Country," the canceled HBO horror series that picked up no less than 18 nominations (via CNBC). The show competes in a number of prestige categories, including Outstanding Drama Series, and a number of the show's cast also got richly deserved nods. 
One of the five "Lovecraft Country"  actors with a fresh Emmy nod is none other than the inimitable Michael K. Williams. The man who shot to fame as Omar Little in HBO's "The Wire" portrays Montrose Freeman, the complicated, mysterious and flawed father of the main character, Atticus Freeman (Jonathan Majors). Williams has now opened up about his role in the series, the show's importance, and, of course, his Emmy nomination. Let's see what the "Lovecraft Country" co-star had to say. 
Lovecraft Country and its Emmy Nods are important to Michael K. Williams for multiple reasons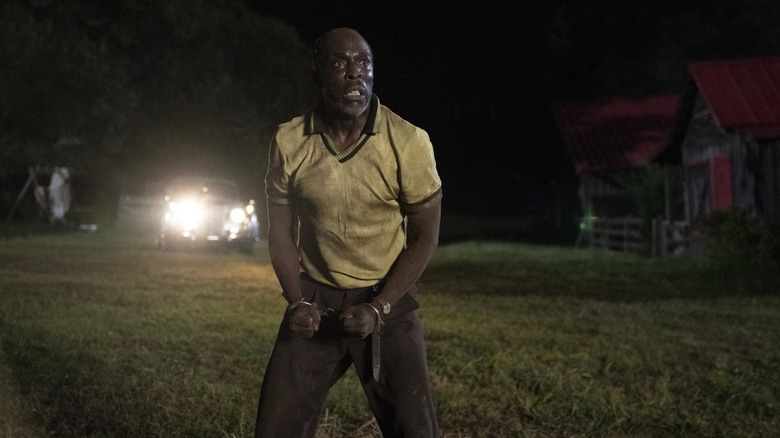 In an interview with Deadline, Michael K. Williams let it know that while he has no idea why HBO canceled "Lovecraft Country," the show's Emmy nominations are an important sign that the series got much-deserved attention, and "did what it came to do." 
"Montrose, as well as the other members of his family, they are the epitome of the Black experience," he explained. "As Black Americans we live such levels of trauma and oppression from the outside world and from each other. For Montrose's experiences, his storylines to be recognized, it makes me as a Black man feel seen. It makes me feel like someone is acknowledging the fact that there is a lot of pain in my community and in the experience of just being Black. Hopefully we get some healing out of this in a weird way."
Interestingly, Williams also revealed that his connection to "Lovecraft Country" was extremely personal, as the show has actually helped him deal with some pretty major things in life. "What Montrose, and his journey, and 'Lovecraft Country' did for me was that it got me in touch with my deeper trauma," the actor said. "I know that I have trauma with my past experiences of life -– things that have happened to me, things that I have done, bad choices. I live that and I'm working through it."