Moonhaven - What We Know So Far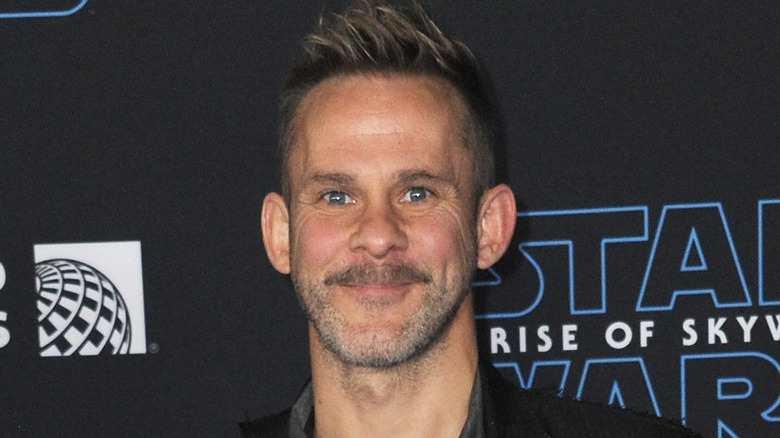 Albert L. Ortega/Getty Images
These days, there seems to be zero shortage of great science fiction and future-set television shows which propel us into space. From Apple TV+'s "For All Mankind," to ABC's "Debris," to Netflix's "Away," to the upcoming Apple TV+ show "Foundation," the cosmos is a prime setting for epic stories to unfold. AMC is getting in on the space-set sci-fi boom of late with "Moonhaven," a new TV show from "Lodge 49" and "Black Sails" executive producer Peter Ocko (per TV Line). According to the first reports on the project, "Moonhaven" will consist of six episodes, teasing the possibility that this is a limited series venture for a channel that is not known for indulging in such shows. However, if "Moonhaven" does take off with audiences, that initially brief episode order could expand or result in a Season 2 renewal.
A statement from AMC original programming head Dan McDermott to TV Line shines a light on the cable channel's excitement over "Moonhaven". Per McDermott, "What so intrigued us about 'Moonhaven' is that it is... set a century in the future that, at its heart, could not be more relevant today. Peter and his writing team have constructed some unforgettable characters and a story we know will captivate viewers and probe complex and deeply emotional issues that are top of mind today and have the potential to threaten existence on the only planet we have ever called home."
Here's what else we know so far about "Moonhaven," including its release date, cast, and plot.
What is the Moonhaven release date?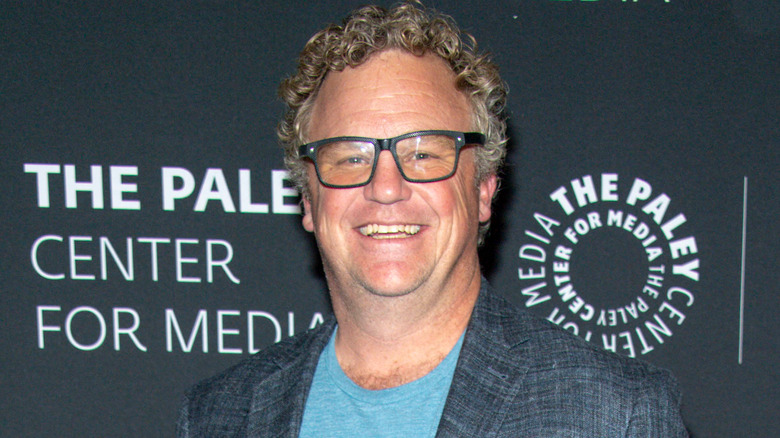 Shutterstock
No official release date has been set for "Moonhaven." What's more unfortunate is that the premiere date could be in the somewhat distant future. With only one lead role confirmed so far, there is still a lot more work to be done when it comes to the cast, not to mention pre-production prep like location scouting and scheduling. Additionally, it sounds like "Moonhaven" could have a more expensive production during principal photography thanks to its high-concept sci-fi premise. As such, it would be too much to expect a more imminent release.
If this first season does end up having a more involved and intense shoot, that could contribute to the show's release date occurring much later than we think. Until the project really gains momentum and we learn when "Moonhaven" plans to start filming, it's probably safest to guess the show won't premiere on AMC until early 2023.
Who is in the Moonhaven cast?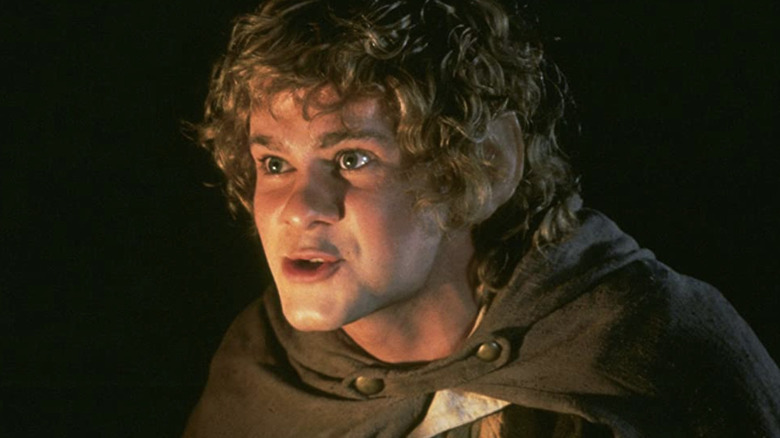 New Line Cinema
Only one big star is currently attached to "Moonhaven," and it's very exciting casting news for sci-fi and fantasy fans alike. Included in TV Line's initial report was confirmation that Dominic Monaghan has joined the AMC show. Monaghan is probably best known to audiences as Merry from the "Lord of the Rings" trilogy or Charlie Pace from ABC's acclaimed series "Lost." On "Moonhaven," the "LOTR" star will play Paul Sarno, a "detective on the Moon tasked with solving the problems of Earth."
No other major casting decisions for "Moonhaven" have been revealed yet. However, with Monaghan locked in to play what appears to be a key role, it's only a matter of time before we hear more about who he'll be working with. One of the more interesting open spots to fill is the lead role of Bella Sway, a smuggler by trade. Given how pivotal Bella is to the "Moonhaven" story, this could potentially be a potential breakout role for a young actor whose star is on the rise. Who that is, though, remains to be seen.
What is the plot of Moonhaven?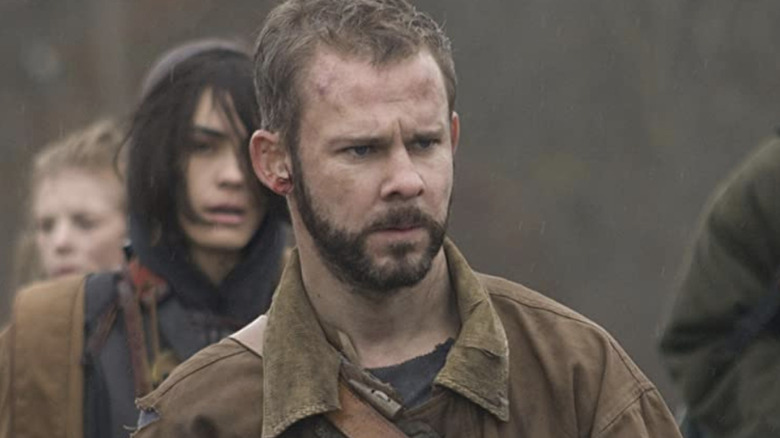 Anchor Bay Films
Luckily for prospective viewers, the plot for "Moonhaven" has been released and it sounds like an epic bit of sci-fi TV. Per TV Line, "Moonhaven" follows Bella Sway, "a lunar cargo pilot and smuggler 100 years in the future who finds herself accused of a crime and marooned on Moonhaven, a utopian community set on a 500 square mile Garden of Eden built on the Moon to find solutions to the problems that will soon end civilization on Mother Earth." Bella is a bit skeptical of the Moonhaven community, but despite her reservations, is soon "sucked into a conspiracy to gain control of the artificial intelligence responsible for Moonhaven's miracles and teams with a local detective to stop the forces that want to destroy Earth's last hope before they are destroyed themselves."
"Moonhaven" seems to be equal parts intrigue, adventure, and mystery, all set within the sci-fi space and teasing an appropriately colorful cast of characters. While TV has offered audiences many visions of the future, it will be exciting to see what "Moonhaven" offers us when it premieres on AMC. Stay tuned for more "Moonhaven" details as they are released.