Mortal Kombat Writer's Mystery Project Has Gamers Speculating Like Mad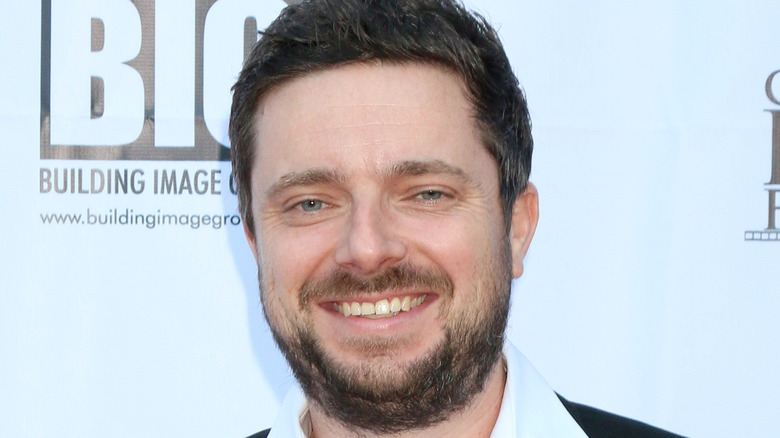 Shutterstock
While gamers have been busy wondering if there will be "Mortal Kombat 2" following the success of the 2021 reboot of the series, the film's screenwriter, Greg Russo, has been lining up his next videogame adaptation. While Russo has yet to confirm just what the project will be, he did tease the project on social media, which caused fans to begin speculating wildly.
Russo tweeted that he was "Excited to say I'm closing a deal to adapt one of the greatest FPS games of all time but not just to write, to DIRECT this time!" The new deal would supposedly give him greater creative control over the project, which is his first directorial effort. As noted by Deadline, Russo has become a prominent figure in several video game adaptations. In addition to his screenplay for "Mortal Kombat," Russo has been attached to a "Space Invaders" film, a "Saint's Row" adaptation, and a reboot of the "Resident Evil" series.
Of course, gamers weren't content to simply wait until Russo revealed what famous first-person shooter titles he was set to adapt, and started sending rapid-fire guesses to the director through Twitter. Here are some of the potential franchises that gamers think Russo might bring to the big screen.
Gamers left no franchise unturned trying to guess Russo's mystery project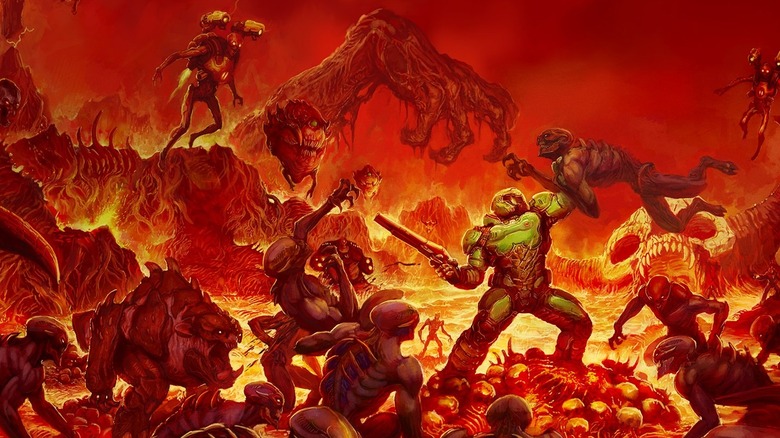 Bethesda Softworks
By framing his new project as an adaptation of "one of the greatest FPS games of all time" on Twitter, Russo opened the floodgates for speculation from fans of the genre.
The most popular guess that fans such as @PHarvs808, @R3L1CKingXBL, and @DvmnCrybaby had was that Russo would help the film industry take another stab at "Doom." The long-running franchise is a foundational force in the FPS genre, and it has been more than 15 years since the series was adapted into "Doom," a movie featuring Dwayne Johnson in the lead role... and, well, there was 2019's direct-to-video "Doom: Annihilation," but nobody saw that, much less remembers it. If there's one video game series in dire need of a good adaptation, it's this one. 
The second most popular guess was that the "Halo" series was finally receiving a feature film, as was proposed by @RaistlinJustice and @holguin_sean. Rumors regarding a potential adaptation of the series have circulated for the better part of a decade, but plenty of fans are confident that a "Halo" movie might still happen. 
Beyond that, @TheGalwayGamer put in a pitch for "Duke Nukem," @verdesauceyt hoped it could be a "Call of Duty" adaptation, and @KeitaiOkami asked if it might be "'Goldeneye' based on the game based on the movie?"
While gamers may not know exactly what Russo's coming adaptation is, they at least know what it is not. On Twitter, @KingofMunsters1 said, "Congrats! I hope its Turok!," to which Russo replied, "I tried. I swear I tried!!!" It looks like fans will just have to wait a bit longer for confirmation, but there are clearly a lot of great games out there waiting for solid film adaptations.