Bridgerton Creator Weighs In On Series' 12 Emmy Noms And How They Affect Season 2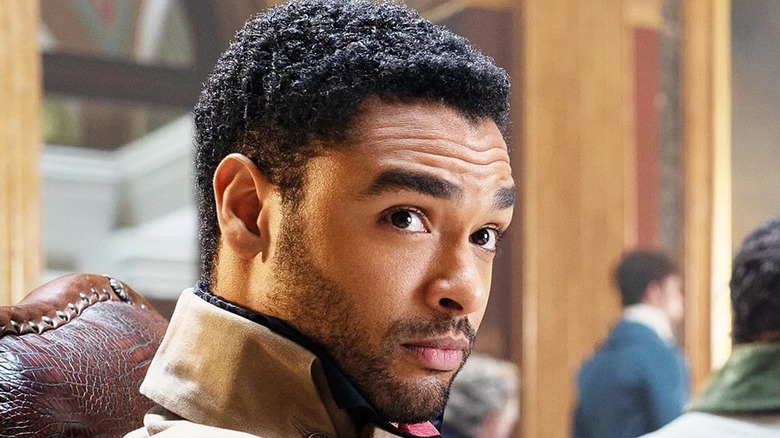 Netflix
The nominations for the 73rd Primetime Emmy Awards were announced today, letting TV lovers in on who will be vying for the coveted trophies during the ceremony on September 19. One show that TV lovers were really into this past year was Netflix's "Bridgerton," which immediately exploded in popularity and soon broke the record for the streaming service's most-watched show (via Press Herald).
Thus, it comes as no surprise that the romantic drama series picked up a slew of Emmy nominations — 12 to be exact, including the night's most coveted award, Outstanding Drama Series. The other nominations include several technical and behind-the-scenes categories: Production Design, Cinematography, Casting, Period Costumes, Directing, Period And/Or Character Hairstyling, Music Composition, Original Main Title Music, and Music Supervision. Additionally, Regé-Jean Page received a nod for Lead Actor in a Drama Series and Julie Andrews received a nod for Outstanding Character Voiceover Performance.
Amid these exciting developments, "Bridgerton" creator Chris Van Dusen spoke with Entertainment Weekly about his reaction to the nods and what they mean for the second season.
Van Dusen says Emmy nods prove romance isn't just a 'trashy' genre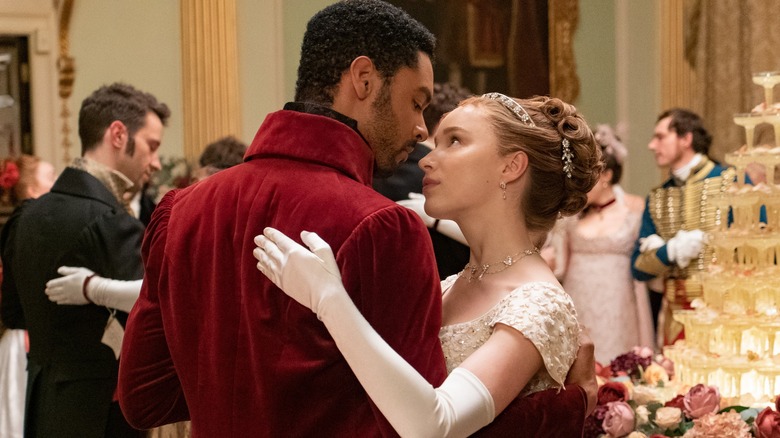 Netflix
Chris Van Dusen, for one, could not be happier over the recognition that "Bridgerton" has received. He told Entertainment Weekly, "I don't think Lady Whistledown herself would have the right words to really express the amazingness of this moment. It's huge. It's big for us and we're all just beside ourselves in excitement." He added that the news feels a bit "surreal" but that he is filled "with such tremendous gratitude."
The creator also brought attention to the fact that the "Bridgerton" Emmy nods are a major feat for the romance genre, which is often disregarded. "There's this misconception out there that romance novels are trashy or disposable or that they can't be smartly written and that's certainly not what I have found," he said. "It certainly wasn't true for the Bridgerton books [by author Julia Quinn]. So, I hope this is a bit of a repudiation of that."
EW reporter Maureen Lee Lenker also asked Van Dusen how this affects his team's motivation in creating the second season, which they are currently in the midst of filming. "There's always been this pressure with making the show. It was the first show I created on my own," Van Dusen revealed. "The books are so beloved and fans of the books feel so passionately about the characters and stories, so all that pressure was a healthy kind of pressure. It certainly worked for Season 1, and I'm carrying that with me into Season 2. Bring on all the pressure. I'm excited for audiences to see what we've been cooking up."
Whatever they're "cooking up" for Season 2 will likely be just as loved by viewers — and the Television Academy.