Sakugan - What We Know So Far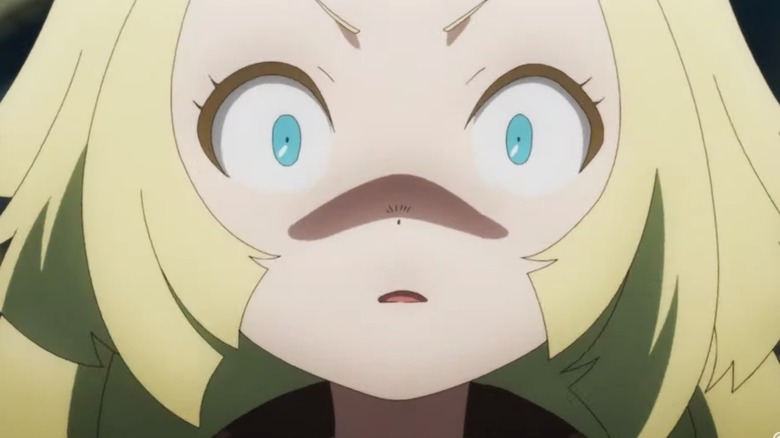 Crunchyroll Collection/YouTube
It seems that streaming services add new anime series to their library of titles every week. Of course, this is unsurprising, considering that anime is a popular and diverse medium of entertainment that caters to a variety of different taste buds. Fans of horror, for instance, can head on over to Netflix right now and view series like "High Rise Invasion" and "Trese" at the time of this writing. However, if comedy is more your cup of tea, "The Way of the Househusband" is outlandishly hilarious.
When it comes to anime, Crunchyroll is arguably the most impressive platform on the market, as it's specifically geared towards anime and its core fan base. The depth of titles available is truly impressive, and the streamer captures the wide spectrum of anime in its entirety. That said, one of the most popular genres of anime is mecha, and Crunchyroll users who appreciate this type of storytelling will be anticipating the release of "Sakugan," which is based on Nekotarō Inui's "Sakugan Labyrinth Marker" novel. 
"Sakugan" (Otherwise known as "Sacks&Guns") is set to premiere on Crunchyroll in the not-too-distant future. Until then, this guide will tell you everything that you need to know about the manga adaptation and its release.
When will Sakugan be released?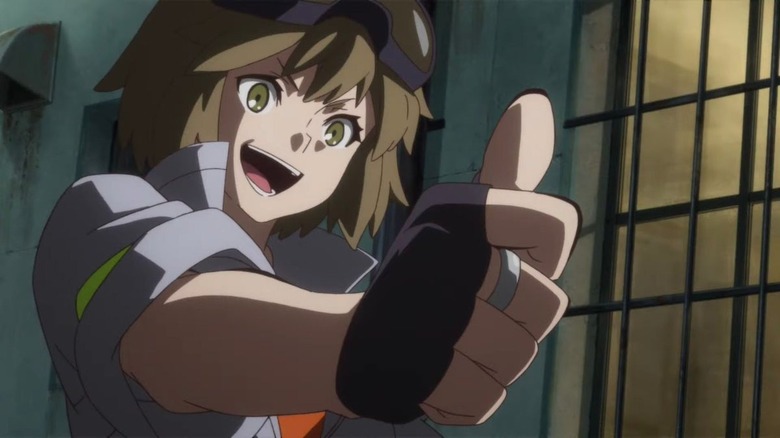 Crunchyroll Collection/YouTube
"Sakugan" was originally scheduled to premiere last year, but like many exciting releases that were supposed to come out in 2020, it was delayed due to the pandemic. The good news, though, is that the sci-fi anime will arrive this coming fall, according to the show's official Twitter account. No specific date has been mentioned at the moment, but Animation Magazine notes that the Project Anima-produced series will be before everyone's eyes in October. 
That said, an episode will be available before then, though it will be for an exclusive audience. The lucky people who'll be present for the Virtual Crunchyroll Expo (V-CRX) in August will be able to check out the premiere at the event along with a host of other exciting releases. Some of the talent involved in the creation of "Sakugan" will also be present at V-CRX to discuss the series. Here's hoping that there are no further delays.
Which characters will be included in Sakugan, and who's playing them?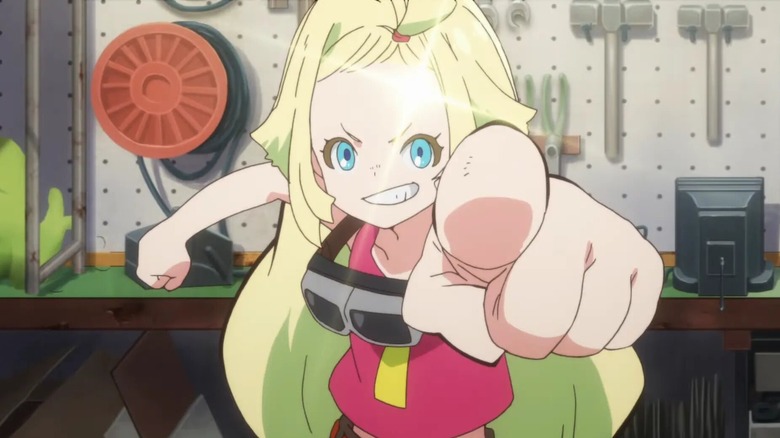 Crunchyroll Collection/YouTube
Per Otakukart, the "Sakugan" cast is stacked with impressive voice actors who will portray some of the manga's most notable characters. Kanon Amane will voice Memenpu, the series' child protagonist and hero. Hiroki Tochi will voice her father, Gaganbar, who will join her on the adventure through the mecha-plagued world.
Elsewhere Zaklettu will be portrayed Kana Hanazawa, a Japanese pop star and anime veteran who's appeared in series such as "Psycho-Pass." Hikaru Midorikawa, whose previous credits include "Mobile Suit Gundam Wing," "Yu-Gi-Oh!," "World Trigger" and "Slam Dunk," will voice Rufus, the former partner of Gaganbar.
Tsuyoshi Koyama will voice Boss, while Misaki Watada, Hiroshi Kamiya, Toyonaga Toshiyuki, Yoshimasa Hosoya, Minami Tsuda round off the voice cast, playing Muro, DJ K, Yuri, Melо̄lo, and Linda, respectively. As the Otakuart article points out, fans can check out an online featurette that shows the stars in action.
What is Sakugan all about?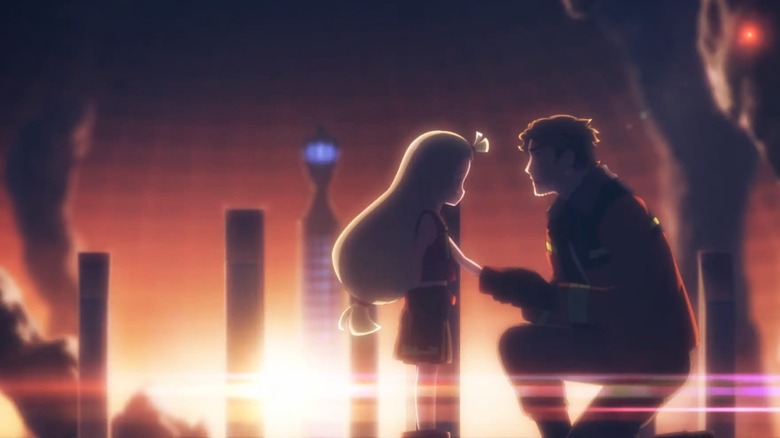 Crunchyroll Collection/YouTube
"Sakugan" is all about the spirit of adventure and promoting strong family values. Set in the distant future, "Sakugan" takes place in a world where human beings have been forced to live in the Labyrinth, a place that encompasses various colonies. The temperatures are high and everyone is cramped together, which doesn't make for the most comfortable surroundings.
The aforementioned Memenpu and Gaganbar are among the lowest of the low workers in their colony, which prompts them to set out as "Markers," a lucrative job that allows them to explore the colonies and the dangerous world that lies beyond. Memenpu is desperate to find her mother out there too, and her old man agrees to guide her so she doesn't wander off on her own. So, with the help of their work robot, they embark on a journey that will bring them into contact with strange creatures and a host of interesting characters.