The Hilarious Gangster Anime That's Heating Up On Netflix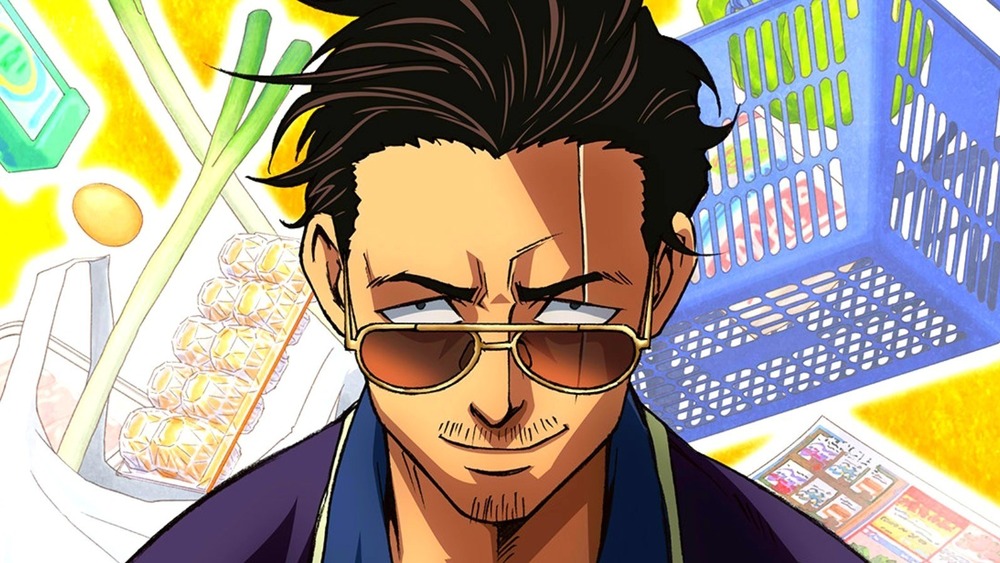 Netflix
While Japanese anime once was a niche in the United States, with a small but dedicated fan base, the past few decades have seen it grow into a full-fledged, wide audience. In the past few years, one streaming site has strived to meet the growing demand for new anime content to binge — and that's Netflix. Along with a long list of hit films and television series, Netflix boasts an impressive library of anime titles, ranging from such classics as Fullmetal Alchemist, Naruto, and One Punch Man, to the streaming site's renowned originals such as Aggretsuko, Castlevania, and DOTA: Dragon's Blood. 
Now, there's a new anime series that's topping the list of Netflix's most watched TV shows, and that's the funny and outlandish The Way of the Househusband. 
This Netflix original comedy has — at this time of writing — only been on the site for one day, and yet it's quickly rising to the top in viewership. In fact, a part two for the series has already been confirmed by Netflix Japan's Twitter, much to the delight of fans, which says a lot about how enthusiastic the response has already been. So what is it about the animated, comic-style show that has people talking?
A violent gangster becomes a stay-at-home spouse in The Way of the Househusband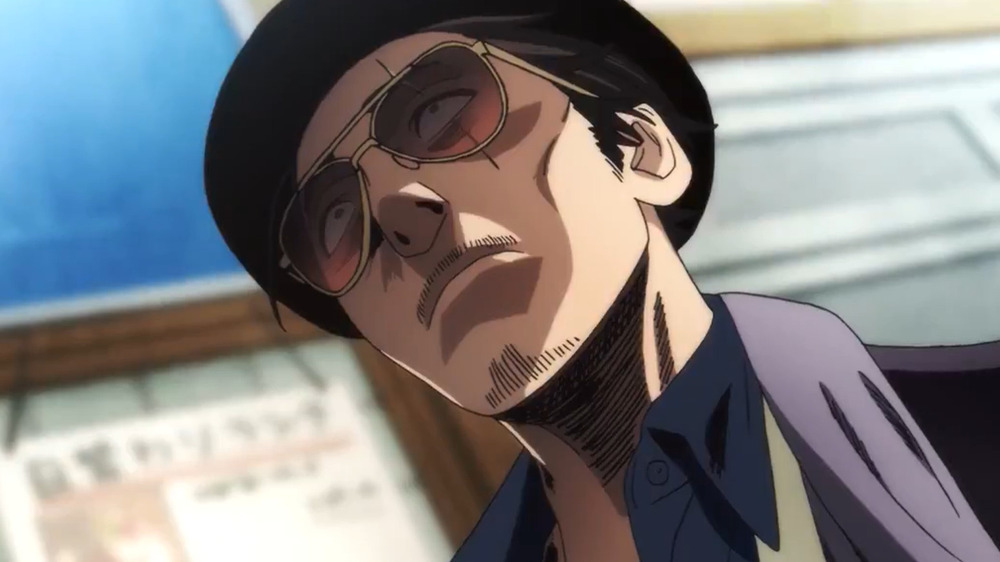 Netflix
Based on a manga series of the same name, that was illustrated and written by Kousuke Oono, The Way of the Househusband tells the story of Tatsu, a former Yakuza boss whose reputation as a cold-blooded killer earned him the name Immortal Dragon. Nowadays, Tatsu has traded his gangster life for the life of a househusband, cooking delicious meals and running mundane errands. Although he may have given up the gangster lifestyle, he has kept the attitude, and still manages to intimidate those around him — while wearing an adorable apron.
Although every episode of The Way of the Househusband is only around 17 minutes long, each one is chock full of hilarious content, as Tatsu comes up against some of his biggest challenges yet — such as grocery shopping and finding the perfect birthday gift. When one of his old gangster buddies appears, they refuse to believe Tatsu has given up the life of a Yakuza crime lord ... until they see him in action in cooking class, that is. 
Throughout every episode, Tetsu takes his new job as a househusband very seriously, with hilarious and unexpected results, and that's the magic of the show. Even though it has not yet been confirmed when, precisely, the next season will appear, the first five episodes of The Way of the Househusband are available now on Netflix.