Jessica Walter Receives A Posthumous Emmy Nomination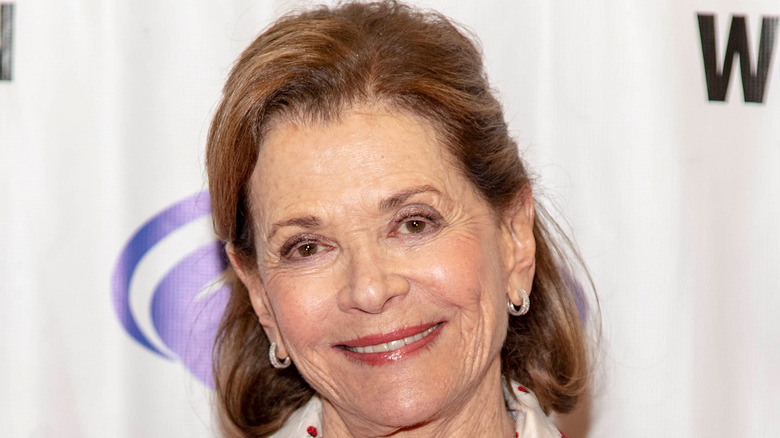 Shutterstock
For fans who are still mourning the devastating death of Jessica Walter, here's a little good news: The legendary actress has received one final, posthumous Emmy nomination to cap off a long and successful career.
Nominations for the 73rd Primetime Emmy Awards were announced on July 13, 2021. As reported by Deadline, Jessica Walter is nominated in the Outstanding Voice-Over Performance category for her role on the FXX animated sitcom "Archer" as Malory, the mother and boss to main character Sterling (H. Jon Benjamin). She is nominated for the Season 11 episode, "The Double Date."
Malory Archer was the kind of character who defined Walter's career in later years. Before her latest Emmy nomination, Walter was nominated for the 2005 Outstanding Supporting Actress in a Comedy Series Emmy for playing the domineering and hilariously cruel Lucille Bluth, matriarch of the dysfunctional Bluth family on "Arrested Development." Altogether, this marks Walter's fifth Emmy nomination. Her sole win came in 1975 for her role in the NBC TV movie "Amy Prentiss."
Adding a second Emmy to the trophy case would definitely honor Walter's legacy, but she faces plenty of competition in this year's talented field.
Jessica Walter joins a crowded field for the Outstanding Voice-Over Emmy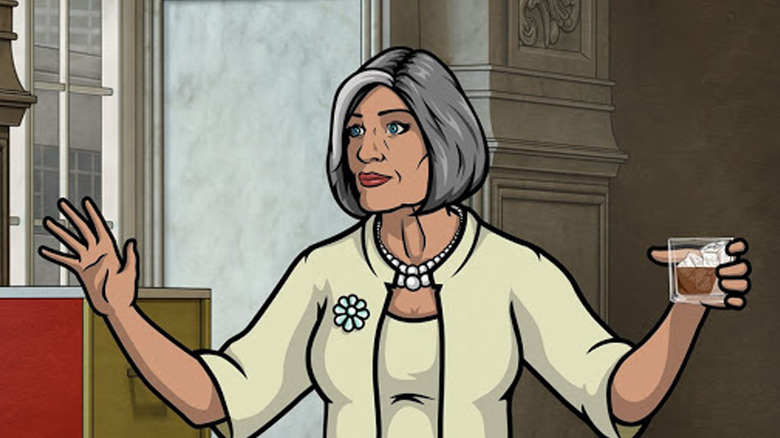 FXX
Jessica Walter is up against five other performers for the Outstanding Voice-Over Emmy. The other nominees include Maya Rudolph, for playing Connie the Hormone Monstress in Netflix's pubescent animated sitcom, "Big Mouth"; Tituss Burgess and Stanley Tucci, who are both nominated for their roles on the Netflix animated musical sitcom "Central Park," on which Burgess plays Cole, the overly emotional son of the park managers Paige and Owen, while Tucci plays Bitsy Brandenham, a greedy developer who wants to buy the park and turn it into condos; British screen and stage legend Julie Andrews is nominated for playing the narrator on "Bridgerton," the salacious Regency drama that got a lot of us through the pandemic.
Finally, none other than former Georgia House of Representatives Minority Leader and gubernatorial candidate Stacy Abrams is nominated for playing herself on the "Black-ish" animated special that aired on October 4, 2020 (via CNN). That's a lot of star power. On the other hand, all of these nominees themselves are in the unenviable position of competing against the venerable Malory Archer. 
Tune in to the 73rd Prime Emmys on September 19, 2021 to find out who takes home the hardware.